Poll: 46% say they still don't approve of Trump tax cuts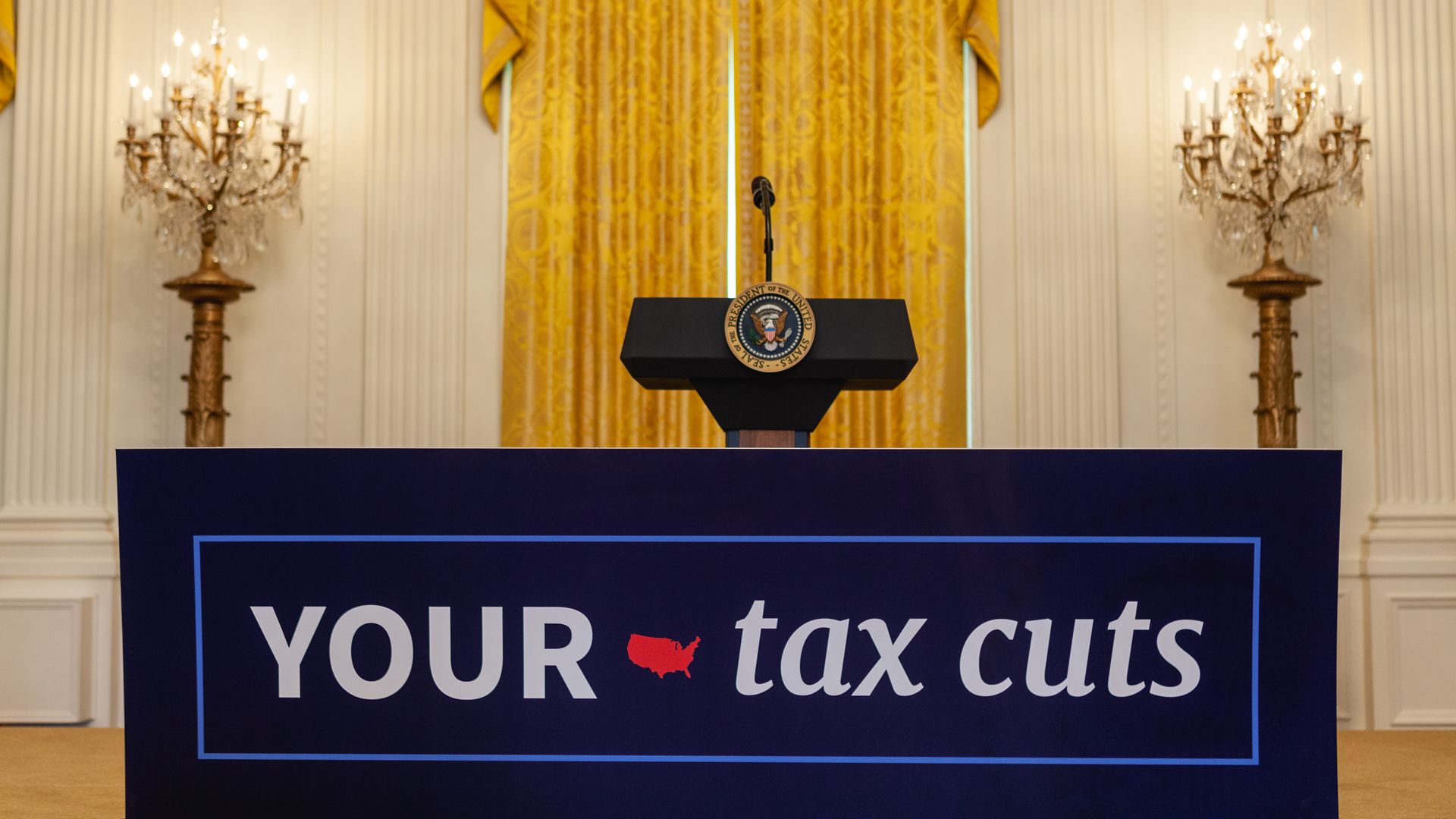 More Americans continue to disapprove (46%) than approve (39%) of last year's sweeping tax overhaul bill signed into law by President Trump, according to a new poll by Gallup.
Why it matters: Trump promised that trillions of dollars would quickly follow the passing of the Tax Cuts and Jobs Act, but so far, only $143 billion of the estimated $2.7 trillion returns have repatriated after Trump's tax cuts. Additionally, the tax cuts had a hand in the national deficit increasing by 20% last year, per a previous Axios report.
According to the poll: 64% say they have not seen an increase in their take-home pay.
51% say cuts haven't helped financially; 38% say they have.
Democrats' approval of the law is 8%, and Republicans' is 76%.
Go deeper