WeWork talks with SoftBank have evolved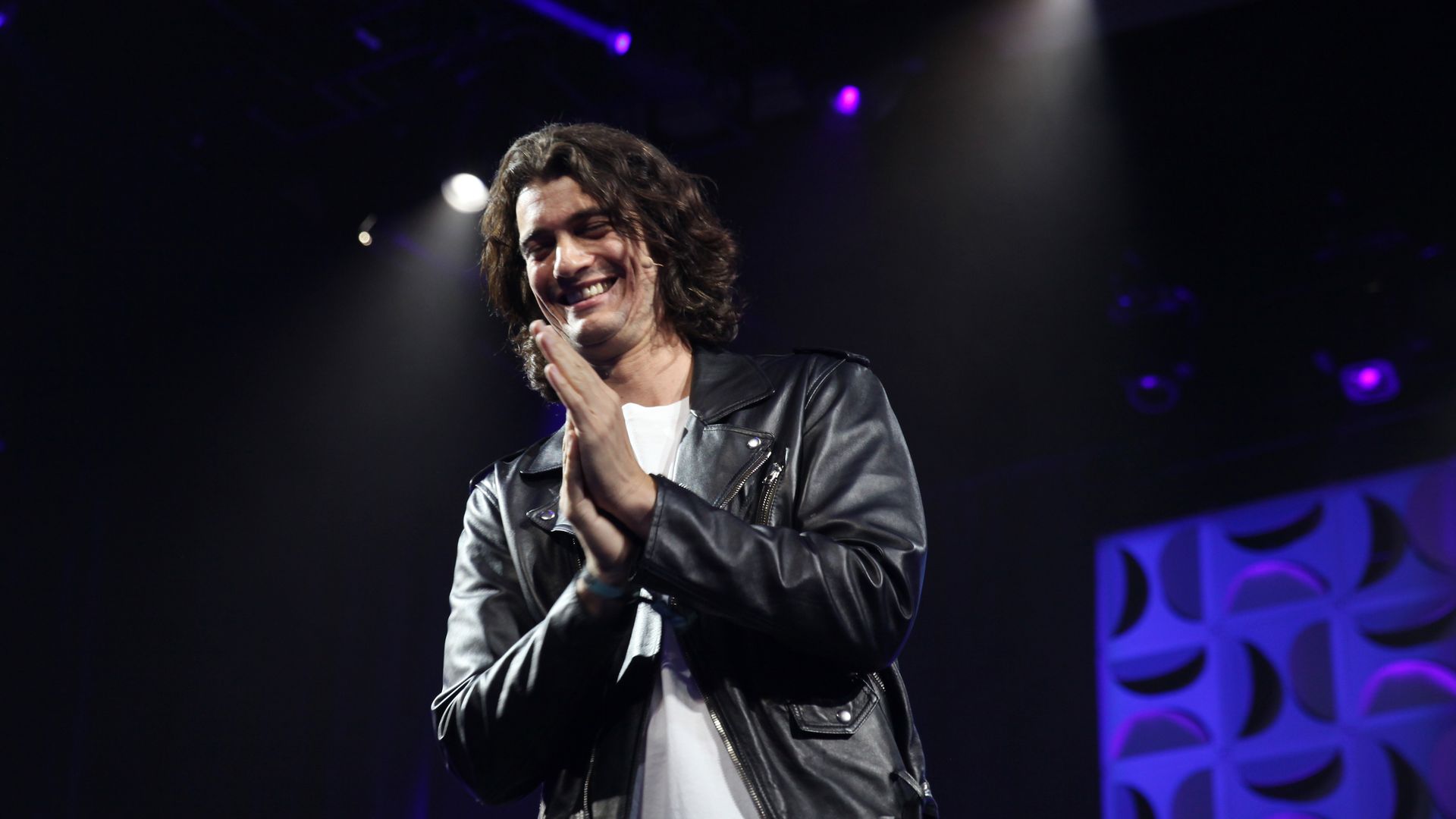 The Wall Street Journal last night reported that SoftBank Vision Fund is "in discussions to take a majority stake in WeWork," the co-working space giant in which SoftBank last year acquired a 20% stake for $4.4 billion.
The bottom line: Sources say that the two sides remain in negotiations over a new investment, but that control is off the table (at least for now).
WeWork co-founder and CEO Adam Neumann originally was amenable to a deal whereby he'd lose at least short-term control of the company, but with the ability to regain control were WeWork to hit certain revenue milestones (e.g., some sort of clawback). Now, however, the talks involve Neumann retaining control, although the ultimate structure could be pretty convoluted.
But no final agreement is signed or very close to being signed, and there may even be talks with other parties or with SoftBank about alternate structures.
SoftBank basically wants to accelerate its "gain market share at all costs" strategy, which has been talked about inside of WeWork since the day SoftBank first invested.
This is similar to what the Japanese giant has employed at other Vision Fund portfolio companies, and a hot topic among VCs has become if it can really work beyond the consumer services sector (particularly in enterprise software, where Vision Fund has been taking a hard look).
WeWork bonds, which recently hit their lowest mark since early June, got a small bump from the report, reapproaching 96 cents on the dollar as of earlier today.
I'm still wondering how the Jamal Khashoggi situation — which intensified last night — would play into WeWork's willingness to give Saudi-backed Vision Fund an even bigger stake.
In that vein, it's worth noting that Sam Altman (Y Combinator), Marc Andreessen (Andreessen Horowitz) and Dan Doctoroff (Google's Sidewalk Labs) reportedly joined an advisory board for the Saudi government's $500 billion mega-city project, called Neom.
Go deeper