Parker Conrad's Rippling unveils new tools for employers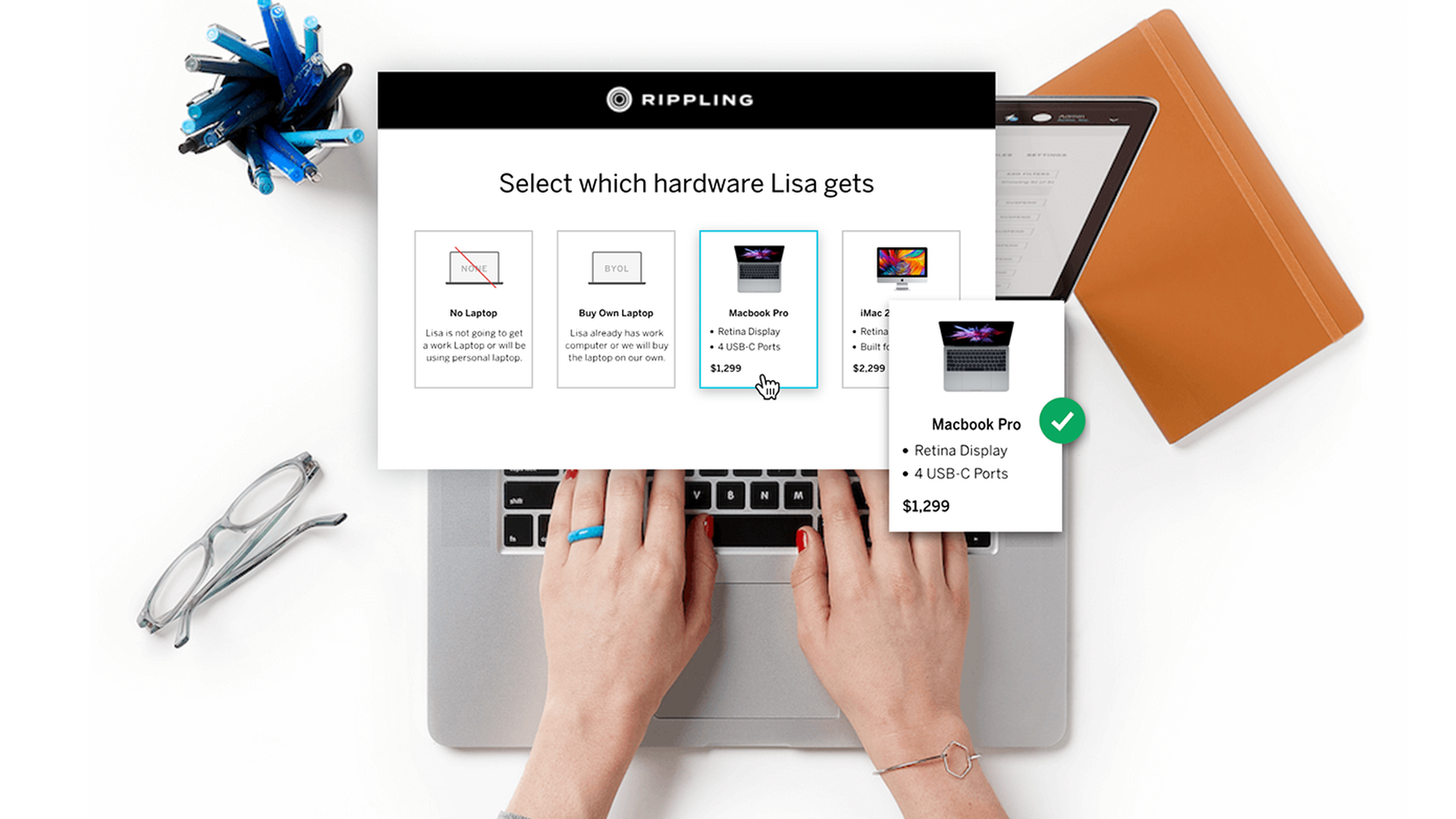 Parker Conrad, the co-founder and former CEO of HR software startup Zenefits who was ousted in 2016, is unveiling his comeback company, Rippling: a command center for employers to control all worker tools, from benefits to IT.
The bottom line: This all-encompassing approach to managing employee needs, from benefits to workplace tools, is based on trends Conrad observed at Zenefits. "I was starting to see that people really liked having HR in one place and that this carried over in other departments," he tells Axios.
"Most people don't think that Okta and ADP are in the same business, but they will be," he adds, referring to the provider of employee logins and payroll processing company, respectively.
What it does: Rippling's new software, which it began to sell to customers in the last couple of months, lets an employer not only onboard new employees via a single software portal, but also manage all their workplace needs, including payroll, benefits, work computer and phone, applications and software, expenses, and so on.
Rippling currently provides benefits through broker partners, though Conrad declined to say whether the company plans to eventually start brokering on its own (something Zenefits got in trouble for, as its in-house representatives weren't licensed in every single state).
Unlike Zenefits' initial model of offering its HR software for free for years (until last year), and making money on the benefits it brokers to employers, Rippling is charging customers with more than 5 employees to use every part of its software. The company already has 1,000 customers and more than $1 million ("seven figures") in annualized recurring revenue, according to Conrad.
Rippling, which now has about 50 employees, mostly engineers, has spent the past two years quietly building its service, says Conrad.
1 startup thing: Despite reports last year that it had raised $7 million in seed funding from a number of early Zenefits investors, Rippling has actually raised much more, Axios has learned, although the exact amount isn't clear.
And perhaps because he was ousted by his board of directors and investors at Zenefits and in part because Rippling hasn't yet raised a formal, priced round of funding, Conrad's new company doesn't yet have an official board.
Go deeper:
Editor's note: This story has been corrected to show that Zenefits began charging for its software last year.
Go deeper