Report: James Murdoch top pick for Tesla chairman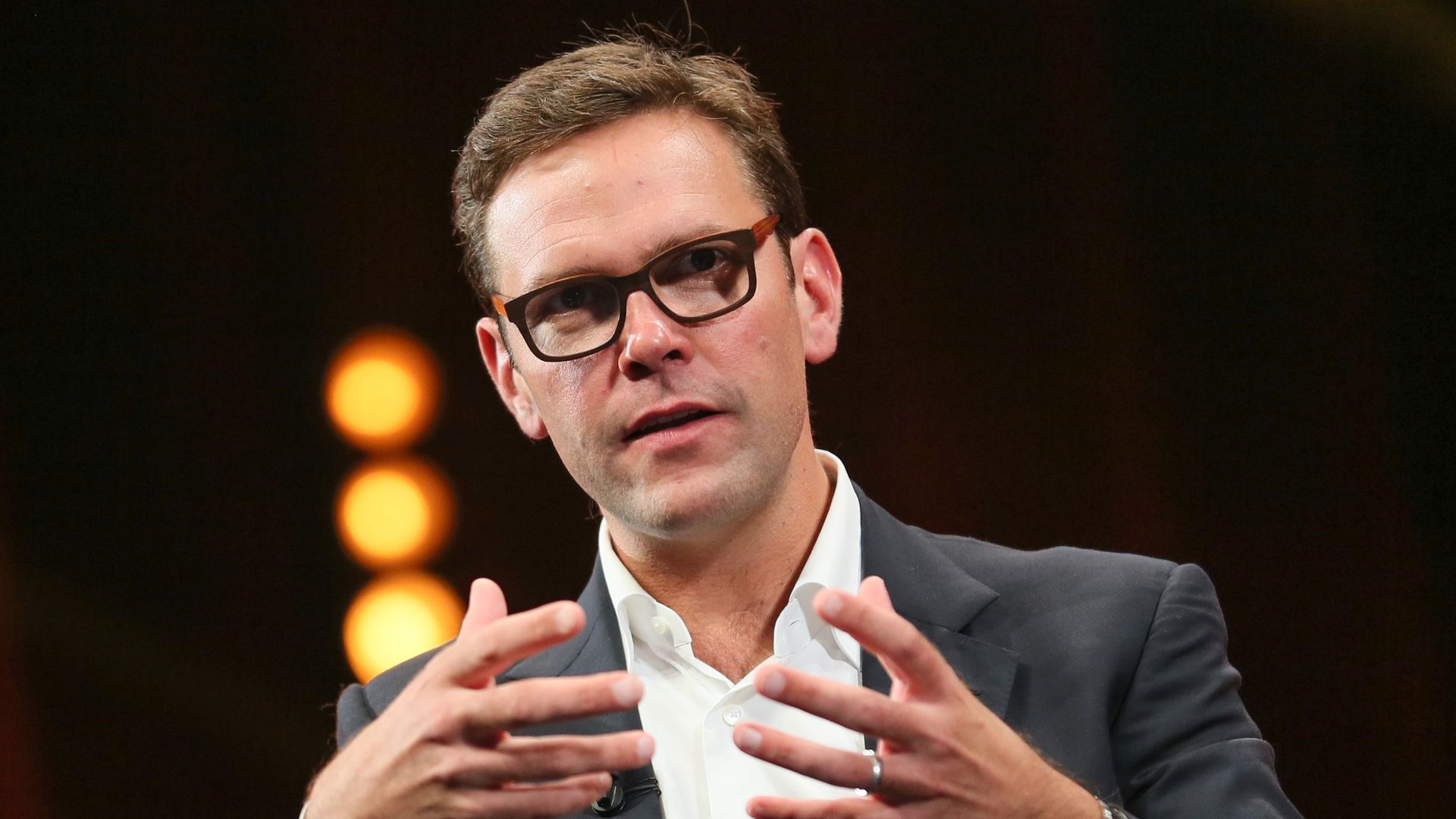 James Murdoch, the outgoing CEO of 21st Century Fox, has emerged as the top candidate to replace Elon Musk as the chairman of Tesla, the Financial Times reports. In a tweet, Musk called the report "incorrect."
Why it matters: Per Musk's settlement with the SEC for the fateful "go-private" tweet, Tesla has until the middle of November to replace Musk as chairman of the company. Murdoch joined Tesla's board last year. Musk seems determined to continue to violate the spirit if not the letter of the SEC agreement — first with his "shortseller enrichment commission" tweet, and now with the appointment of his friend James Murdoch as an "independent" chairman.
Editor's note: This story has been updated to include Musk's latest tweet.
Go deeper