Exclusive: Lime pledges zero-carbon scooter and bike fleet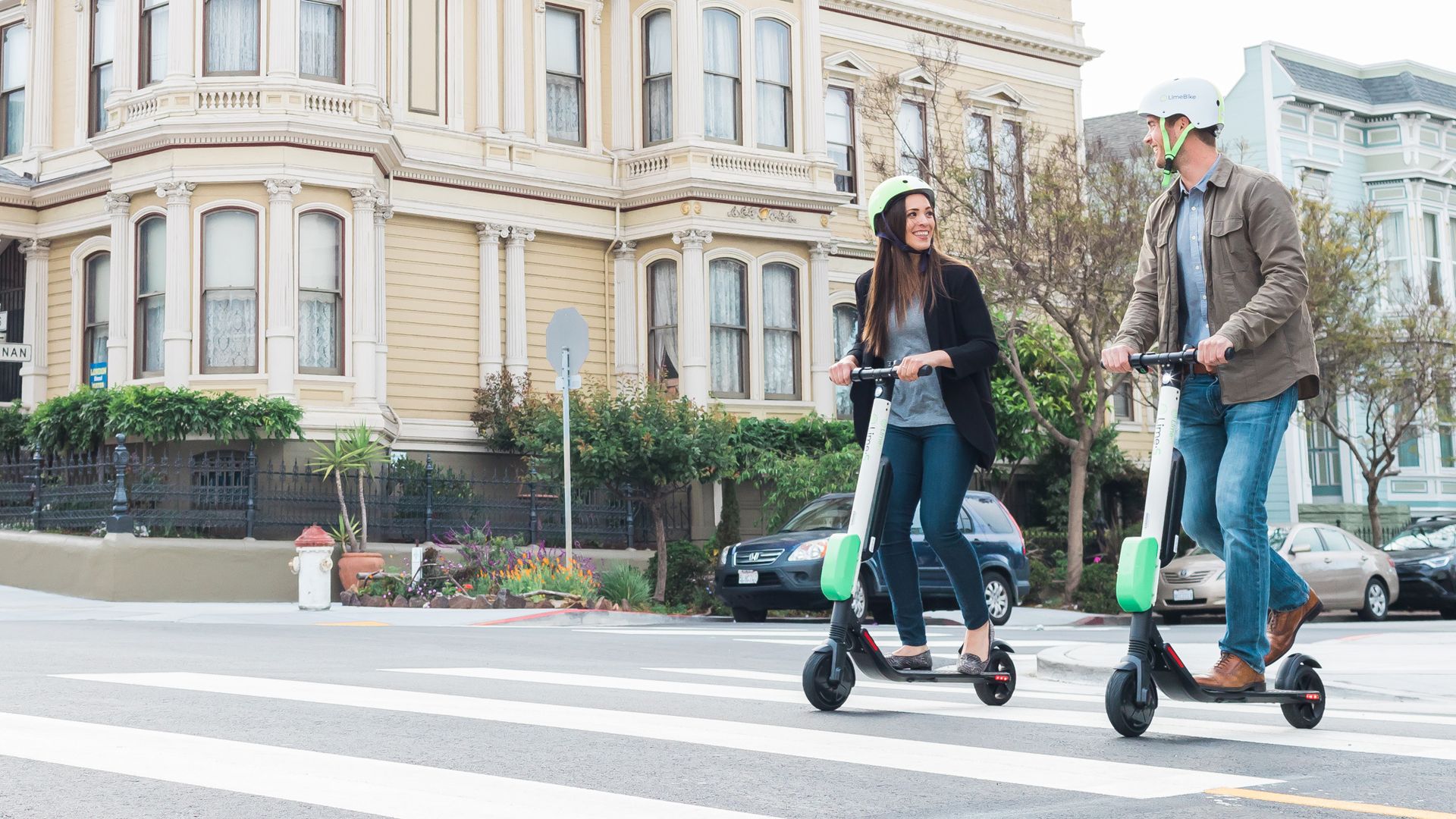 Lime vowed Tuesday that all rides on its electric scooters and bikes worldwide will be "carbon neutral." It's the first part of a wider, newly announced initiative called "Lime Green."
Why it matters: There's growing attention to the environmental impact of shared mobility services — notably ride-hailing, but other forms as well — that are altering the shape of urban transit.
Bike and scooter companies tout themselves as greener alternatives to cars, and steps to make up for the emissions from electricity used to charge the vehicles can help Lime make that case.
Lime's move also comes as players in the growing dockless transit market try to differentiate themselves from their competitors.
What they're doing: Lime said it's partnering with NativeEnergy, a firm that provides carbon offset and renewable energy credit services.
"[Lime] will purchase renewable energy credits from both new and existing projects for the electricity used to charge its fleet of bikes and electric scooters," the company said.
Lime also said it will buy carbon offsets — that is, help fund climate-friendly projects — to displace the emissions from company operations, including the fossil fuels used by fleet management vehicles.
What's next: The company said a subsequent phase of the Lime Green effort will involve purchasing "clean energy" directly from power companies, exploring use of on-site solar power, and making its operations more efficient.
The details: Lime said its work with NativeEnergy will include investments in an Iowa solar project and buying power from the Capricorn Ridge, an existing wind farm in Texas, in order to "green our fleet in Austin, Dallas and San Antonio."
The company did not provide information about the costs of the new initiatives, but said they will not raise prices for consumers.
Go deeper