Same-sex marriage ban fails after low Romanian voter turnout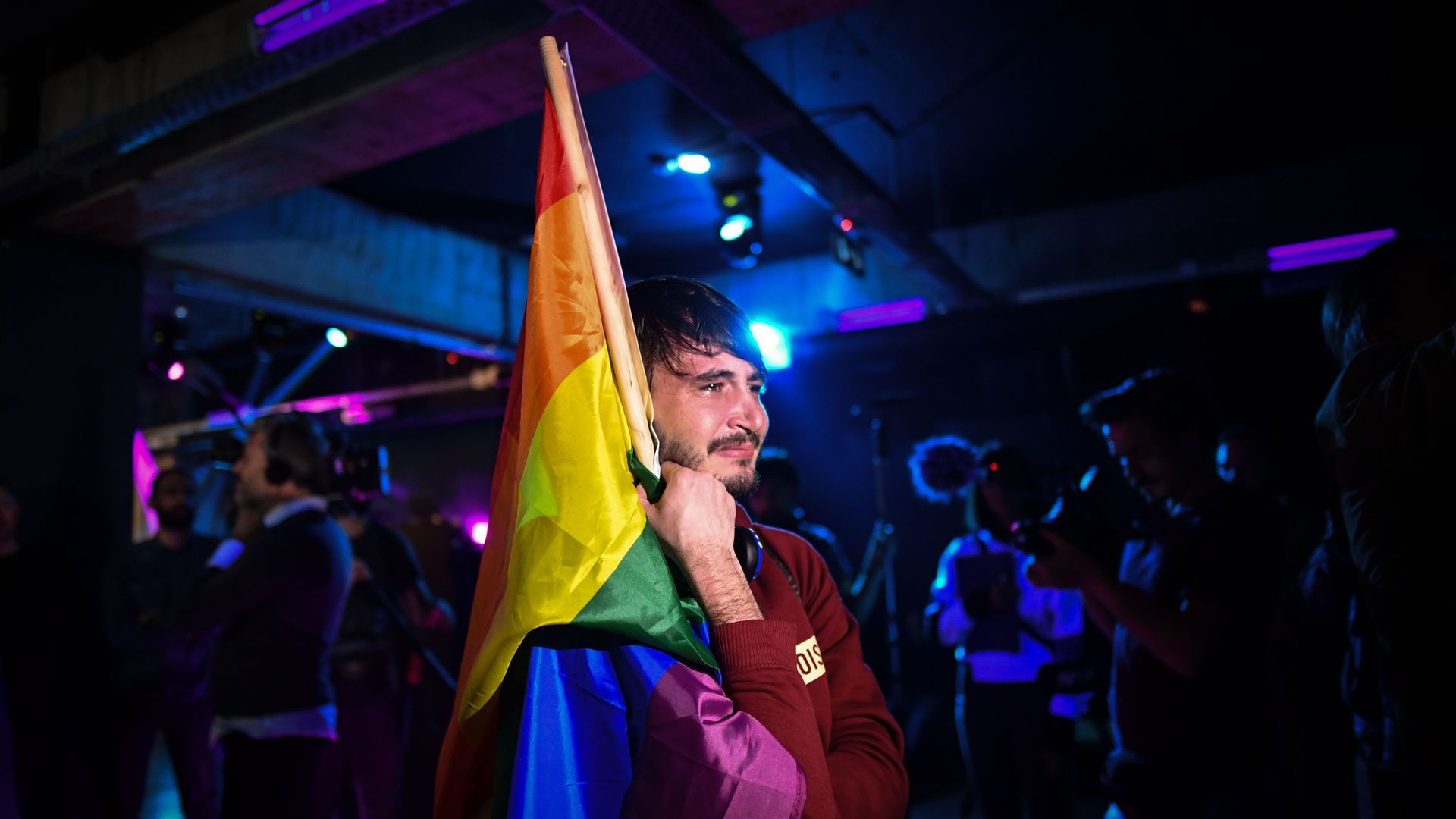 Election officials in Romania said a referendum seeking to amend the country's constitution to restrict the definition of marriage has failed to draw enough voters to validate the result on Sunday, reports the AP.
The details: This is a major blow for the conservative Coalition for Family. While Romania's constitution does not allow same-sex marriage or civil unions, the conservative group sought to narrow the definition of marriage between a man and a woman instead of between "spouses." The amendment required a turnout of at least 30% for the result to stand. Officials said only 20.41% of eligible voters participated, per the AP.
Go deeper