Devastated Indonesian neighborhoods may be turned into mass grave following disaster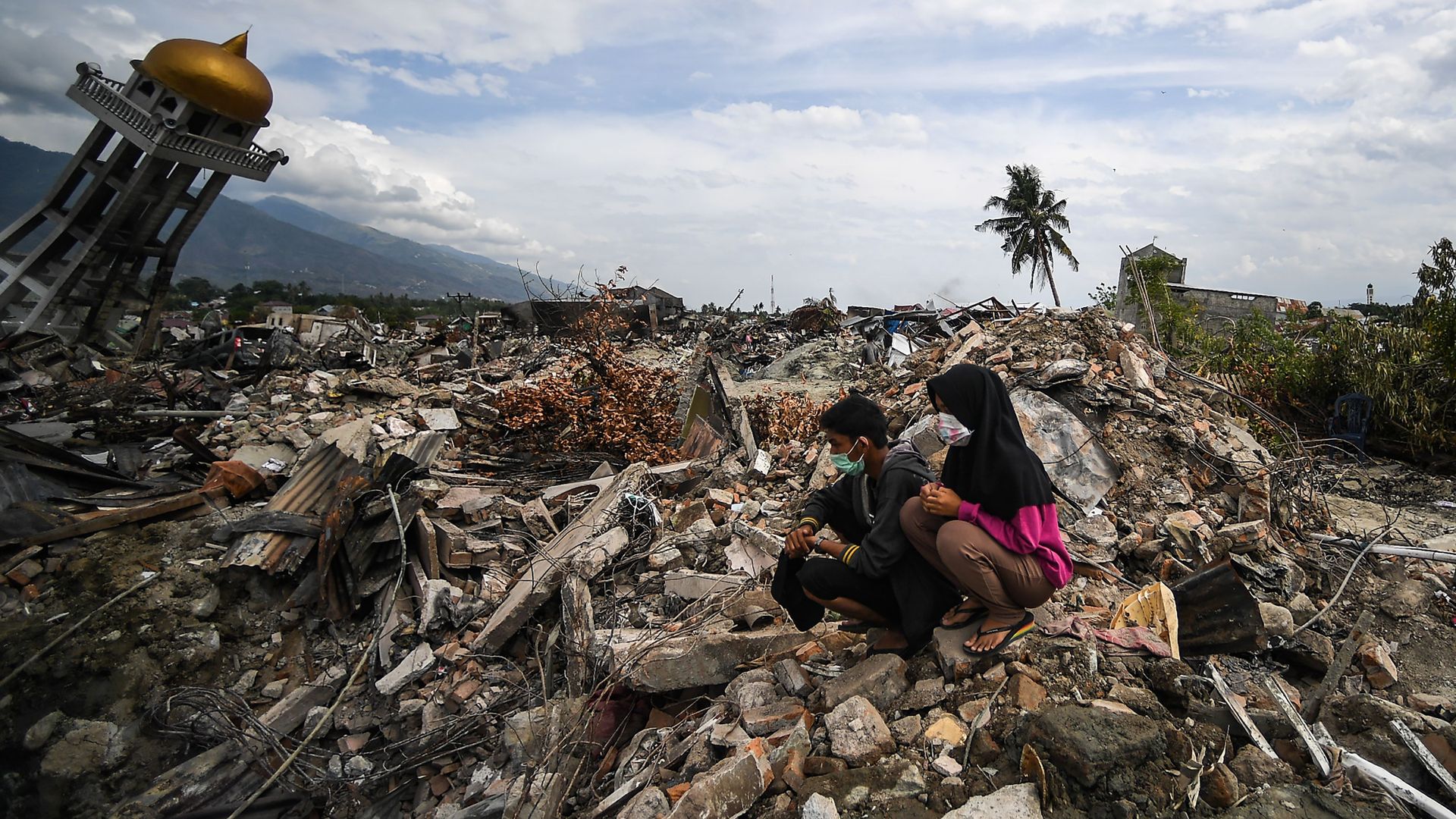 Indonesian officials are considering turning Palu neighborhoods Petobo and Balaroa into mass graves as it continues grappling with the losses left behind by a catastrophic earthquake and tsunami, the Associated Press reports.
The details: The death toll is now at 1,649 people, with more than 260 still missing. Petobo and Balaroa were destroyed by the quakes, per the AP, and homes there were "sucked into the earth, burying possibly hundreds of victims." However, Indonesian security minister Wiranto says it's unsafe to get equipment into those areas. Countries have sent aid to help with recovery efforts, and the UN Humanitarian Affairs agency said $50.5 million would be necessary for "immediate, life-saving" assistance.
Go deeper