Mattress Firm files for bankruptcy, plans to close hundreds of stores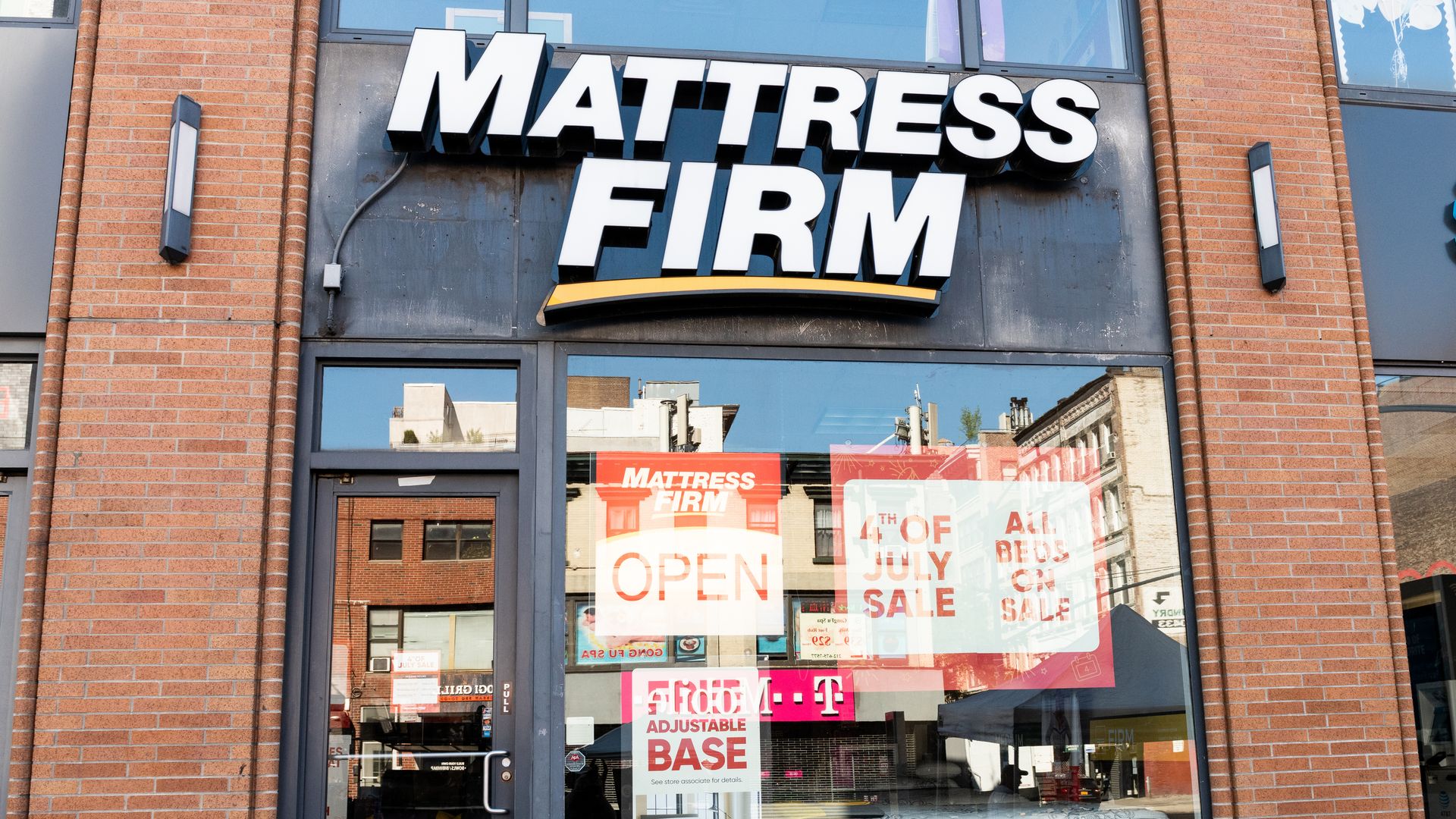 The largest mattress retailer in the U.S., Mattress Firm, Inc., announced on Friday it would be closing up to 700 stores nationwide as it filed for bankruptcy protection, the Associated Press reports.
The details: The company said its fast growth and increase of stores — of which there are more than 3,200 in total — resulted in "cannibalization" of sales. It owes mattress producer Simmons Manufacturing almost $65 million, , per the AP, and has "more than $1 billion in liabilities and...more than 50,000 creditors." CEO Steve Stagner is hopeful that Mattress Firm's restructure, as well as the bankruptcy filing, will help stabilize the company.
Go deeper