Trump attacks Kavanaugh protesters: "Paid for" by George Soros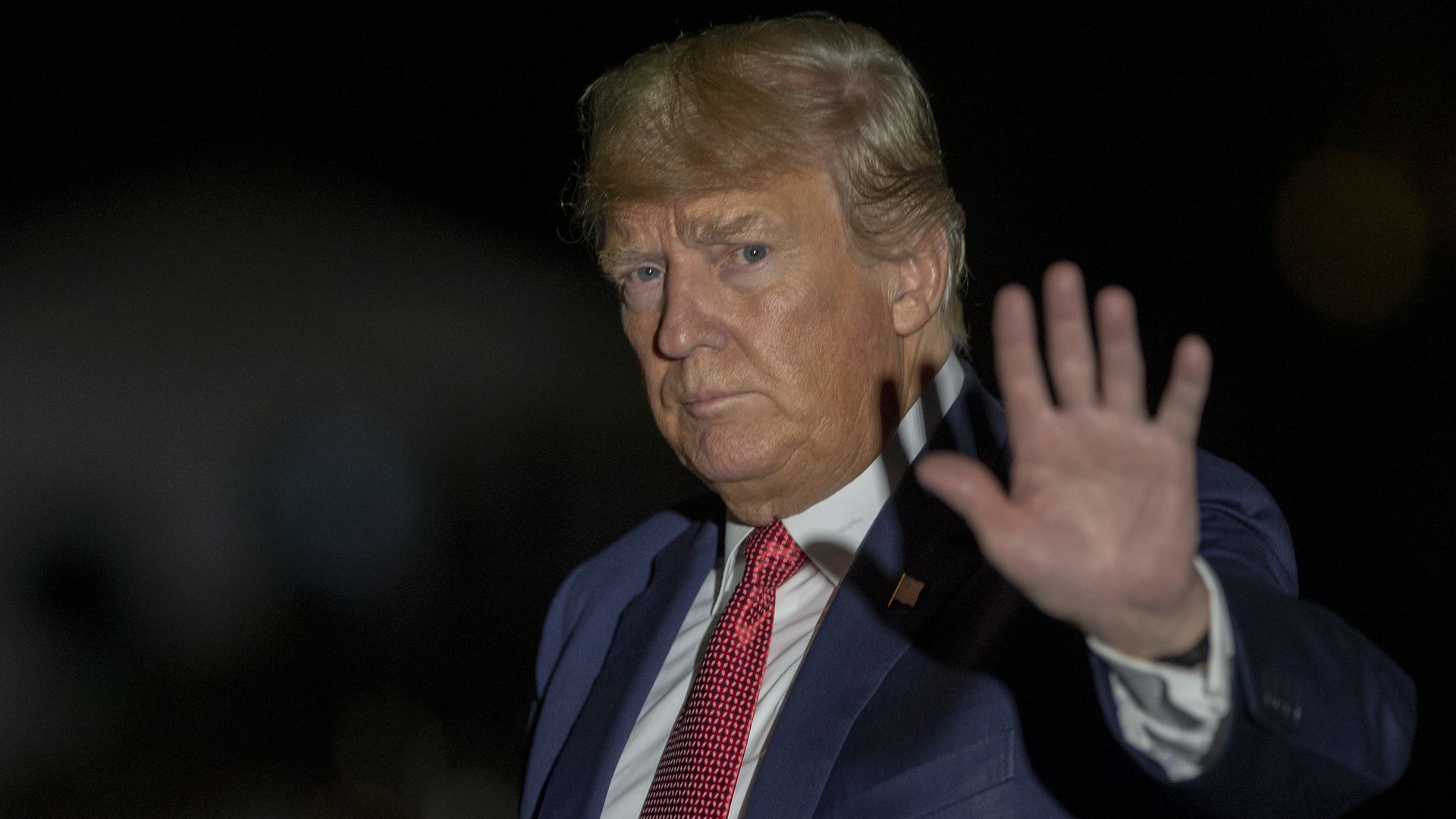 President Trump said in a tweet on Friday that the women confronting senators in the halls of the Senate about their support of Brett Kavanaugh are "paid professionals" with "identical signs...[p]aid for by Soros and others."
Why it matters: The far-right frequently ties George Soros to moments of political discourse as a way to explain unrest, and doesn't shy away from labeling protestors "crisis actors." The fact is that in the last few years, widespread protests have become more frequent over heated political moments, and Friday's vote on Kavanaugh's confirmation is no exception.
"The very rude elevator screamers are paid professionals only looking to make Senators look bad. Don't fall for it! Also, look at all of the professionally made identical signs. Paid for by Soros and others. These are not signs made in the basement from love!

#

Troublemakers"
— President Trump
The "elevator screamers:" Last week, before the Senate Judiciary Committee's vote, Sen. Jeff Flake was cornered by a sexual assault survivor, and Sen. Orrin Hatch was confronted on Thursday.
Between the lines: Billionaire George Soros, as Axios' Shane Savitsky reported last year, is "often seen as a bogeyman by conservative pundits."
He's been tied to events like Charlottesville and NFL protests by far-right conspiracy theorists who say he's funding movements to cause civil unrest and work against Trump.
Why Soros? "He's a figure often seen as a bogeyman by conservative pundits, who have latched onto both his Hungarian roots and massive success in the financial sector — such as betting against the British pound in the 1990s — to create shadowy associations with his extensive support of progressive causes and social justice. And his Jewish faith, which Gosar made the point of mentioning during his Vice interview, is frequently used as a dog whistle by the far right."
The trend: "Spikes in media attention for Soros tend to crop up in two scenarios — a genuine political splash by Soros or a right-wing conspiracy theory brought about by a controversial and divisive event in the United States."
Go deeper