New York building largest energy storage project to date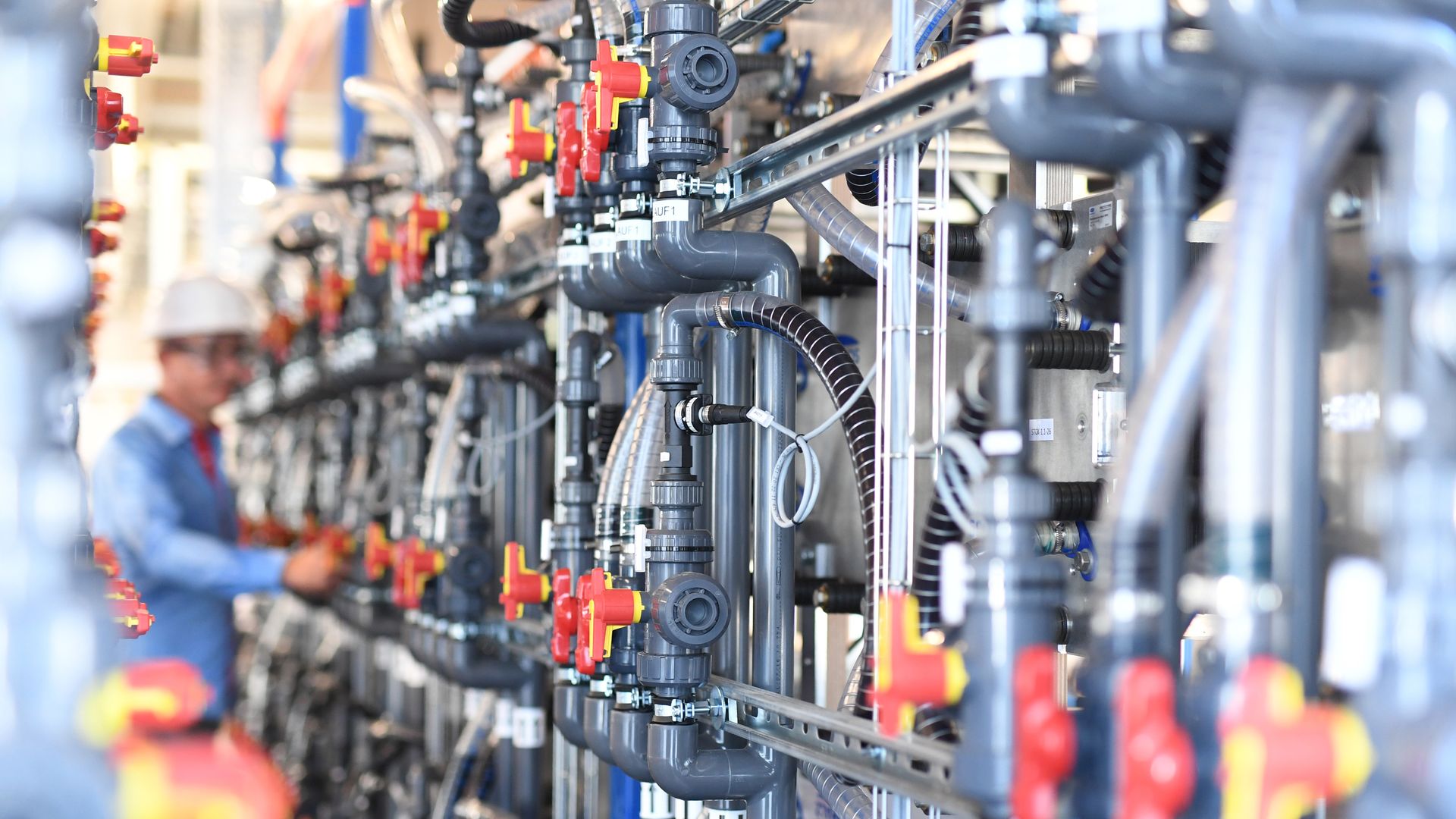 Construction on New York State's largest-ever energy storage project started late last month, to launch in 2019. Located on the Luther Forest Technology Campus in Saratoga County, the project comprises a 20-megawatt lithium ion battery storage installation that will store unused solar- and wind-generated electricity.
Why it matters: Despite ranking low in energy use, New York State has developed an aggressive roadmap to support new energy storage projects such as the one on the Luther Campus. The state's support is necessary for both the funding and development of these projects, which aim to reduce peak energy demand during critical periods, dependence on fossil fuels and, ultimately, greenhouse gas emissions.
The details: The facility will connect to a local substation and store power during periods of low demand and pump energy into the grid during periods of high demand. The project will provide enough energy to power 10,000 homes for an hour straight, potentially for use in an emergency situation. It will create nine jobs on-site and 25 additional construction jobs for the local economy.
The project aligns with Governor Cuomo's goal to install 1,500 megawatts of energy storage by 2025, per the state's recently released Energy Storage Roadmap, developed by the Department of Public Service and the New York State Energy Research and Development Authority.
The roadmap presents several recommendations, which include $350 million in funding and development for a program to pair solar-energy generation with storage. Additionally, the state intends to streamline permitting and siting procedures to reduce downtime and costs associated with development.
What's next: New York currently has around 60 megawatts of energy-storage capacity and another 500 megawatts in development. The roadmap recommendations will spur the development of yet more energy storage projects in the state. 
Maggie Teliska is a technical specialist at Caldwell Intellectual Property Law, an intellectual property law firm. She is also a member of GLG, a platform connecting businesses with industry experts.
Go deeper