Campbell Soup seeks to sell fresh-foods business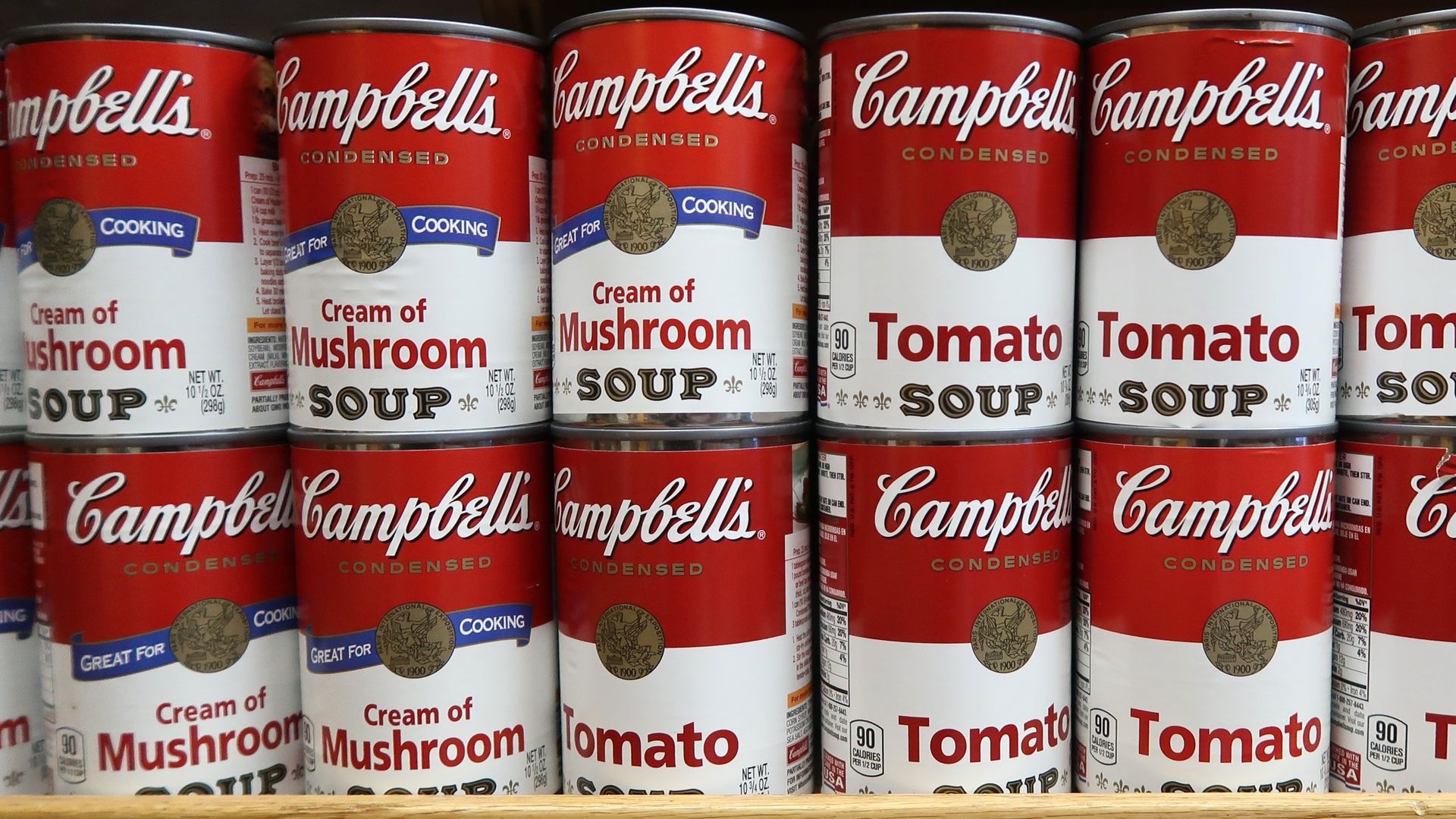 Campbell Soup is in talks to sell its fresh foods business to a private equity consortium led by Jeff Dunn, the former CEO of Bolthouse Farms (sold to Campbell in 2012 for $1.55 billion) who later co-founded Campbell's in-house venture capital business, according to The Wall Street Journal.
Why it's a big deal: This is thematically contrary to what's happening elsewhere in big food, where legacy brands have been busy buying up "healthier" product businesses.
One big difference here is that Campbell is under major activist pressure from Dan Loeb, who has called for a sale of the entire company, and is in the midst of a proxy fight to replace all 12 Campbell directors.
No word yet on the private equity firms working with Dunn, but it's worth noting that Madison Dearborn Partners was the firm that sold Bolthouse to Campbell (for a 2.4x return).
More from WSJ's Annie Gasparo and Cara Lombardo: "The fresh foods unit, whose offerings include Bolthouse's fresh carrots and refrigerated juices as well as Garden Fresh salsa and other products, has been plagued by supply-chain issues. Campbell has written down its value by about $1 billion. It could sell for between $500 million and $700 million, according to other people familiar with the business."
Go deeper