Scooter startup Bird expands to Latin America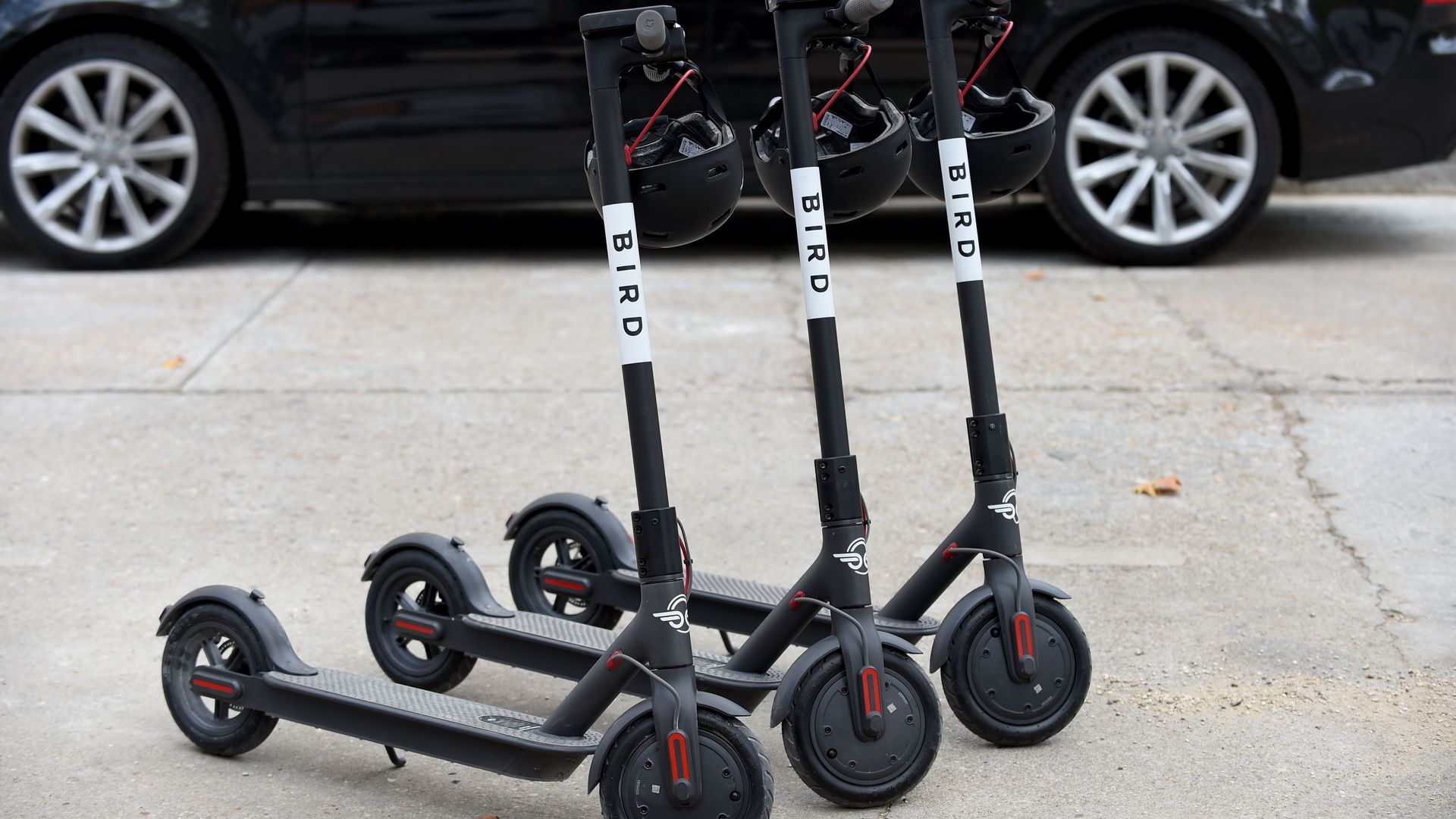 Scooter rental company Bird is expanding to Latin America, with scooters now available in certain neighborhoods in Mexico City, and plans to expand to Brazil soon.
Why it matters: Bird will have to compete will local rivals in Latin America, where the scooter wars are already brewing between Mexico's Grin and Brazil's Yellow. Outside the U.S. Bird is also in Paris, Tel Aviv, Brussels, and Vienna.
The story has been updated to note that Bird is also available in Brussels and Vienna.
Go deeper