Nobel Peace Prize awarded to two activists fighting sexual violence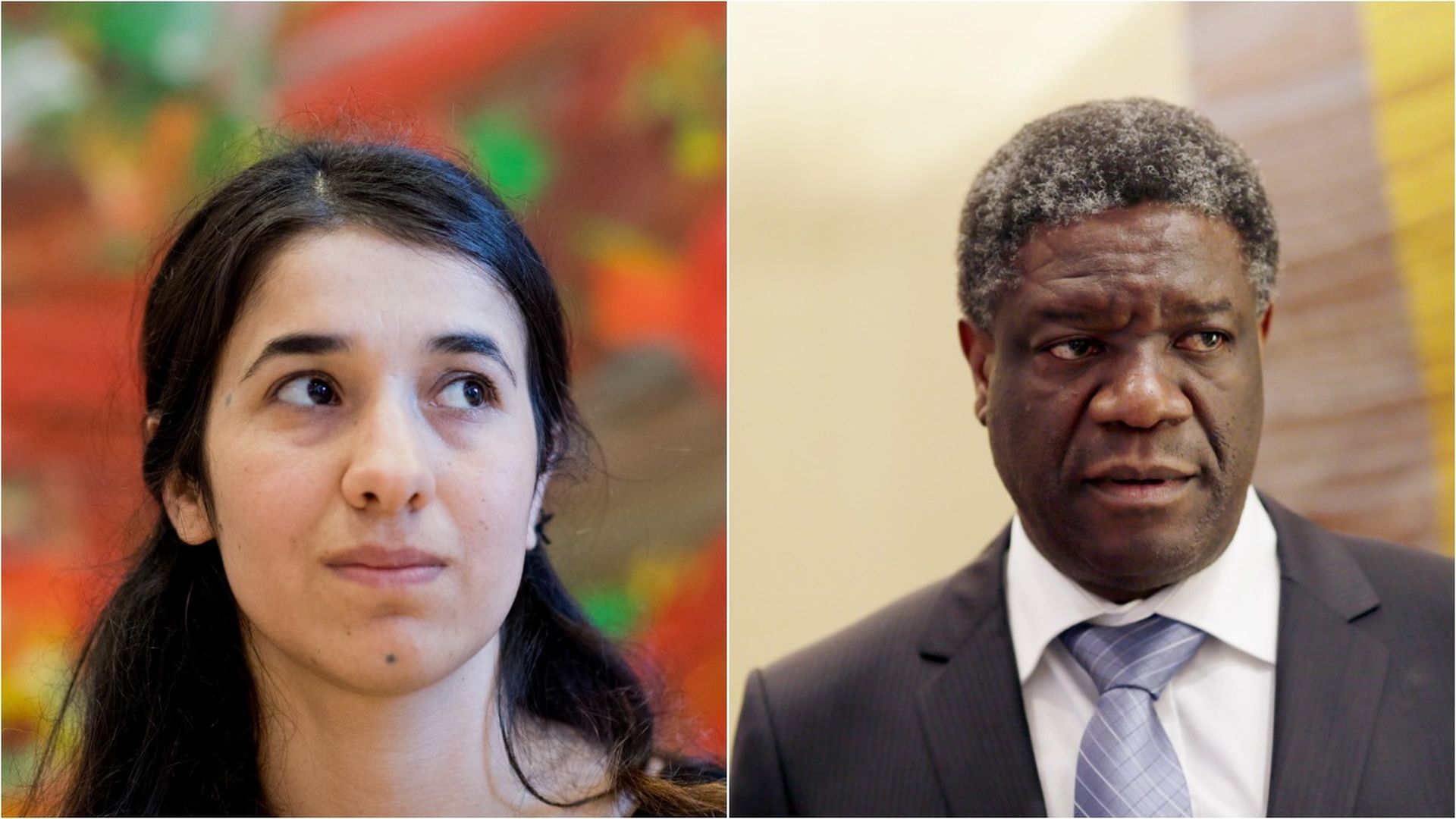 Dr. Denis Mukwege and Nadia Murad have won the 2018 Nobel Peace Prize for their efforts to end "sexual violence as a weapon of war," the Nobel Committee said Friday.
The details: Mukwege, a 63-year-old Congolese gynecological surgeon, treats victims of gang rape, and Nadia Murad, a 25-year-old Iraqi Yazidi who was raped and held captive by ISIS, has spoken extensively about her experience despite the cultural shame associated with doing so.
About the winners:
Mukwege is a "global advocate for gender equality and the elimination of rape in war," the NYT reports. He has been targeted for his advocacy and outspoken views.
"It's not a woman question; it's a humanity question, and men have to take responsibility to end it."
— Dr. Denis Mukwege
Murad was abducted and repeatedly raped by ISIS in 2014. After escaping, she insisted on being photographed and named, and traveled around the world speaking before international bodies.
"I will go back to my life when women in captivity go back to their lives, when my community has a place, when I see people accountable for their crimes."
— Nadia Murad
Go deeper