By the numbers: Michigan's $5 billion fundraiser highlights education inequities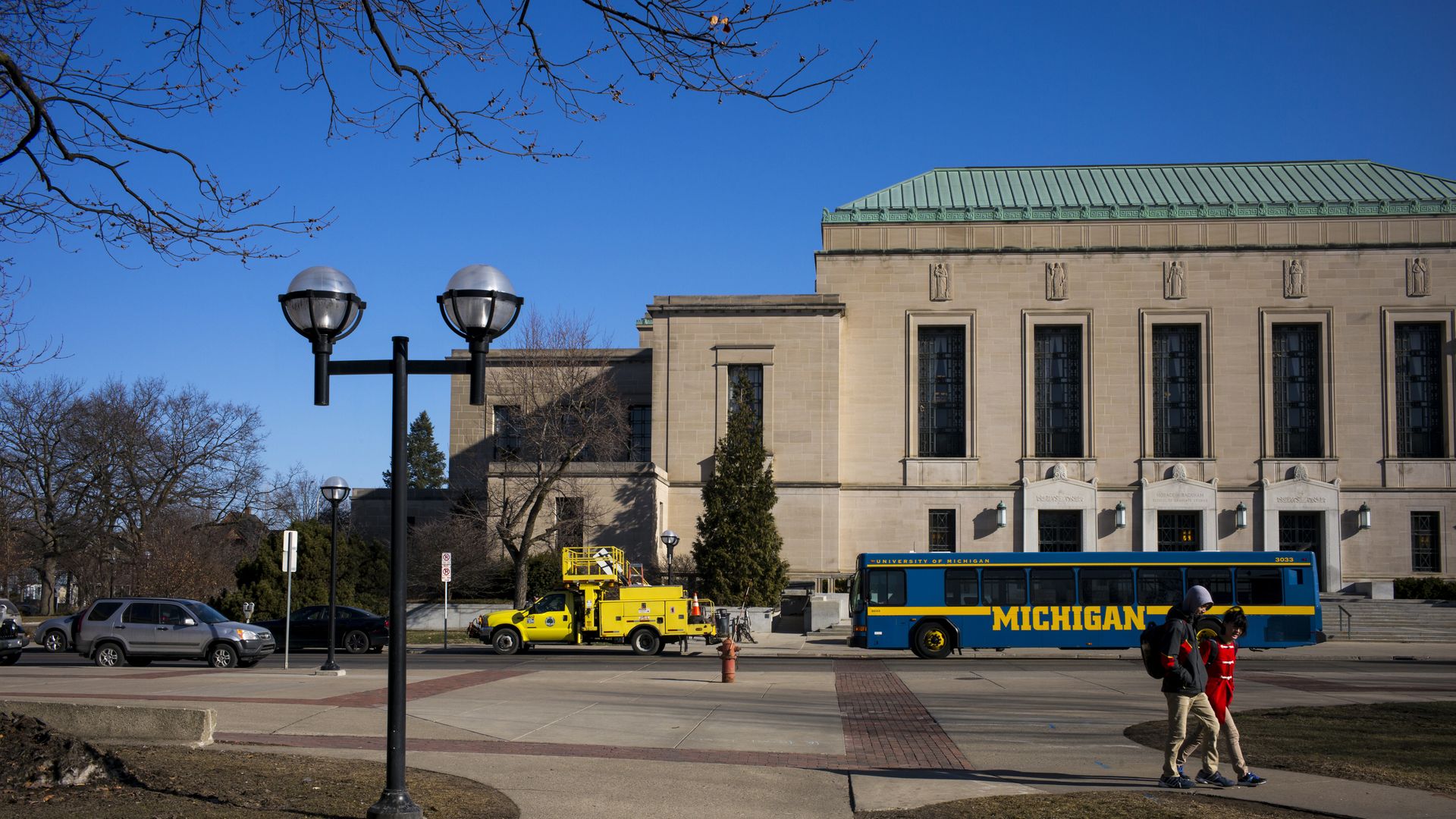 The University of Michigan raised $5 billion in private funding over 5 years through a campaign to further finance the university, writes Douglas Belkin of The Wall Street Journal.
Why it matters: Michigan's ability to raise billions of dollars from donors' private funds highlights an imbalance in the playing field for most universities. Only private universities and big-name public schools have the funds available to employ this strategy. Smaller, regional public schools tend to be left behind.
By the numbers
The country's flagship universities benefit the most from donors. Most of the money comes from a few wealthy donors with the top 1% of donors giving 79% of funds to universities in 2015. That number was just 64% in 2006.
The concentration of donor wealth is similar to the concentration of the recipients, Belkin writes.
"You have public research universities launching multibillion-dollar campaigns and in the same state you'll have small schools that have never had a fundraising campaign," Dr. Kevin McClure, an assistant professor on higher education at UNC, told Belkin.
This isn't a new phenomenon, Belkin writes. "Fundraising was baked into the business model of most private colleges and universities more than a century ago," but after the recession.
Michigan continues a trend that developed over the last few decades with universities reaching into the pockets of their alumni and they aren't the only school that has adopted this strategy.
Be smart: The only options for struggling universities are to either raise tuition or wait on state funding to save them, but public education funding hasn't been raised in years.
Go deeper