Heitkamp voting no on Kavanaugh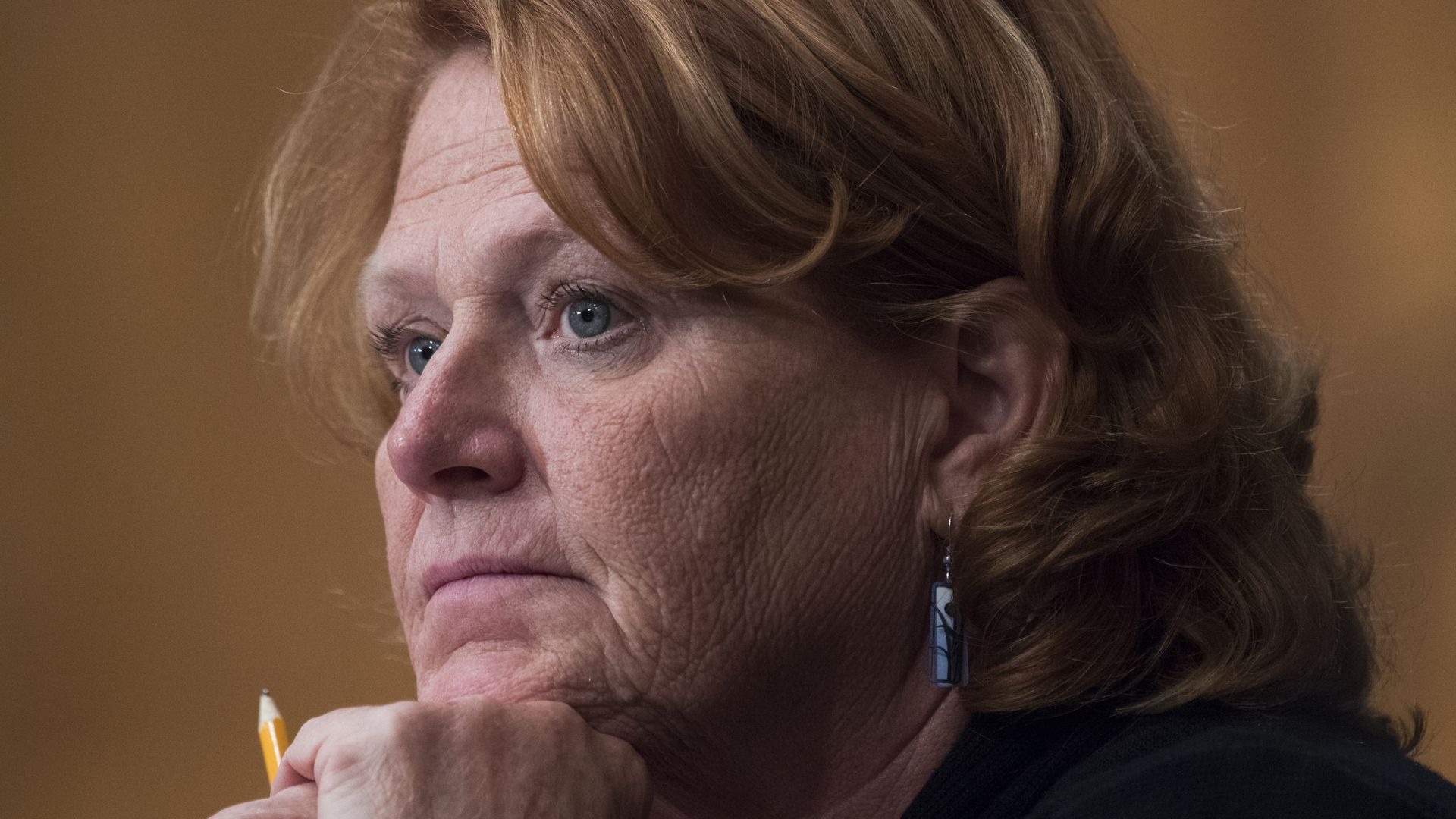 North Dakota Democratic Sen. Heidi Heitkamp told WDAY that she plans to vote against the confirmation of Brett Kavanaugh to the Supreme Court.
The big picture: Red-state Democrats have been facing GOP wrath over Kavanaugh's confirmation. Heitkamp, in particular, is sitting 12 points behind her Republican challenger in a new Fox News poll — compared just four last month.
Go deeper