Employers may face striking workers as AVs roll out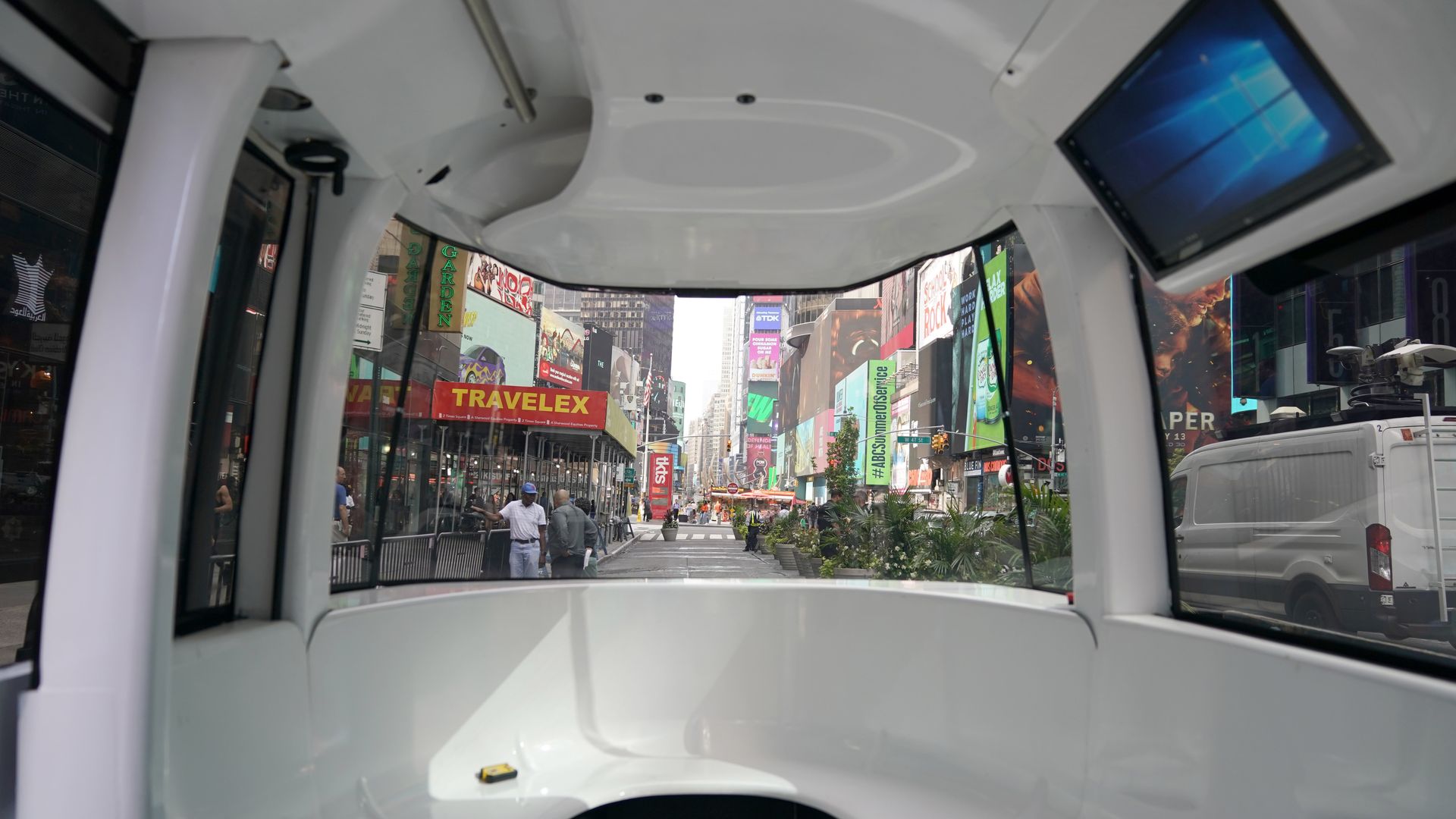 A union representing Ohio bus drivers is threatening to strike in response to the planned introduction of a low-speed driverless shuttle in Columbus that will operate in partnership with the Ohio Department of Transportation. The union has launched a statewide campaign against driverless vehicles, calling them dangerous and a threat to jobs.
The big picture: Nearly 3% of the U.S. workforce is employed in driving occupations, amounting to 4 million jobs that stand to be eliminated as AVs hit the roads. Nearly 16% of these workers are unionized, so standoffs like the one in Columbus are likely to occur across the country.
Why it matters: State and local governments are motivated by the prospect of saving money, increasing safety and attracting businesses to smart cities that appeal to younger, tech-savvy workers. Private sector employers likewise stand to gain from automation.
But job losses for driving occupations are certain and will spark legal fights for employers. According to the U.S. Department of Commerce, bus drivers tend to be older, less educated and unionized. These workers have fewer alternative employment opportunities and are therefore inclined to resist the rollout of job-displacing AVs.
What to watch: Employers who plan to take advantage of this new technology can take multiple steps to address employee concerns, such as educating workers about the new jobs that will be created and providing training to ensure qualified workers are available. Where threats of strikes exist, employers negotiating new union agreements might even have a duty to bargain with the union over any adoption of AV technology and its effect on employees. Employers that fail to meet their legal obligations could be ordered to reinstate anyone laid off, with backpay.
Mike Greco is founding partner and chair of the Autonomous Vehicles Practice Group at Fisher Phillips.
Go deeper