In photos: Melania Trump's "very emotional" visit to ex-slave holding castle in Ghana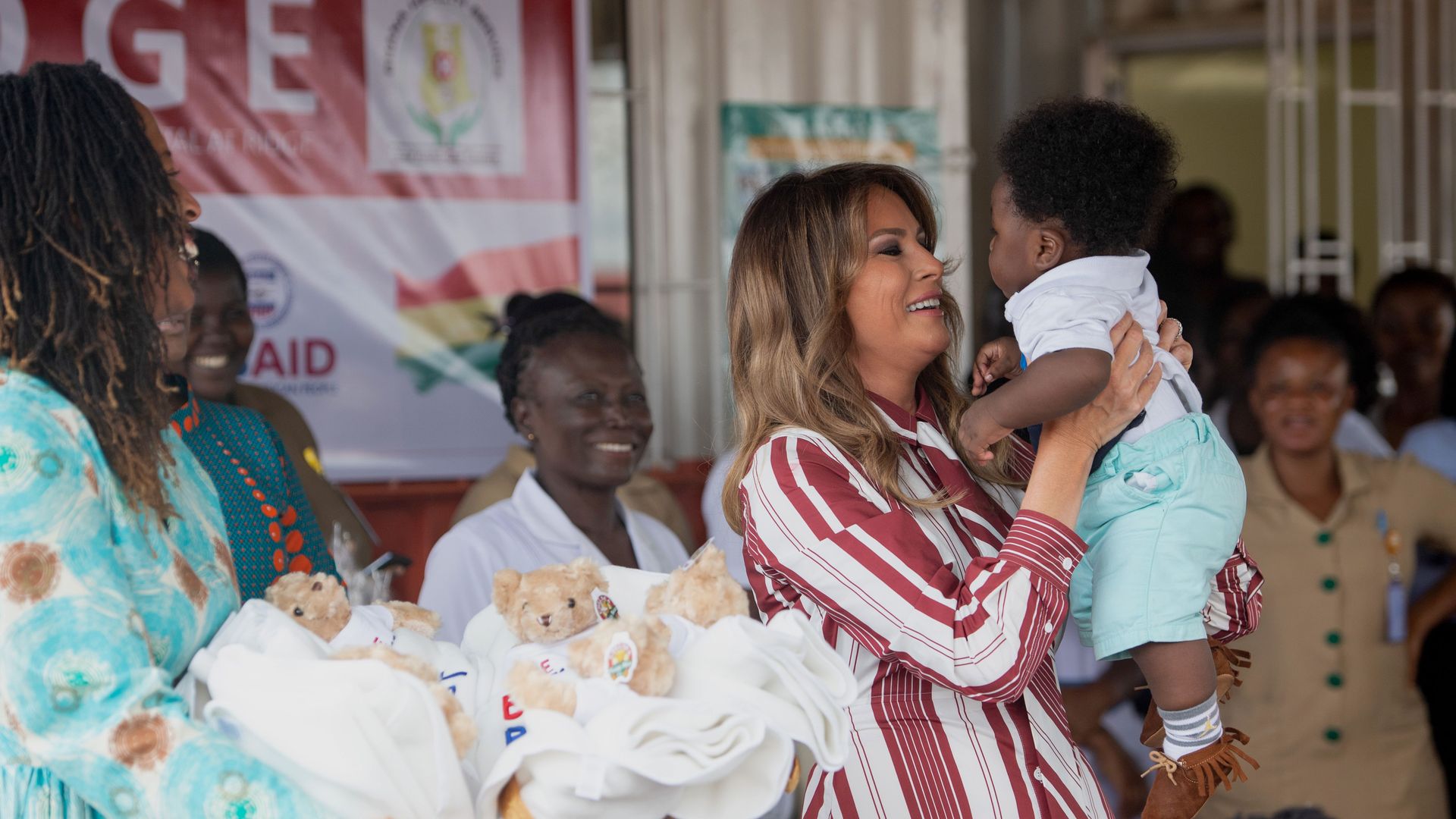 On her first solo trip overseas, First Lady Melania Trump visited a 17th century castle where slaves were held in captivity in Ghana and described the trip as "very emotional."
The details: The castle was originally built for trading gold but eventually became a facility where slaves where held until they were shipped off primarily to America. Following her visit, Trump told the press, "I will never forget the incredible experience and the stories that I heard from the gentleman. The dungeons that I saw...what happened so many years ago, it's really a tragedy."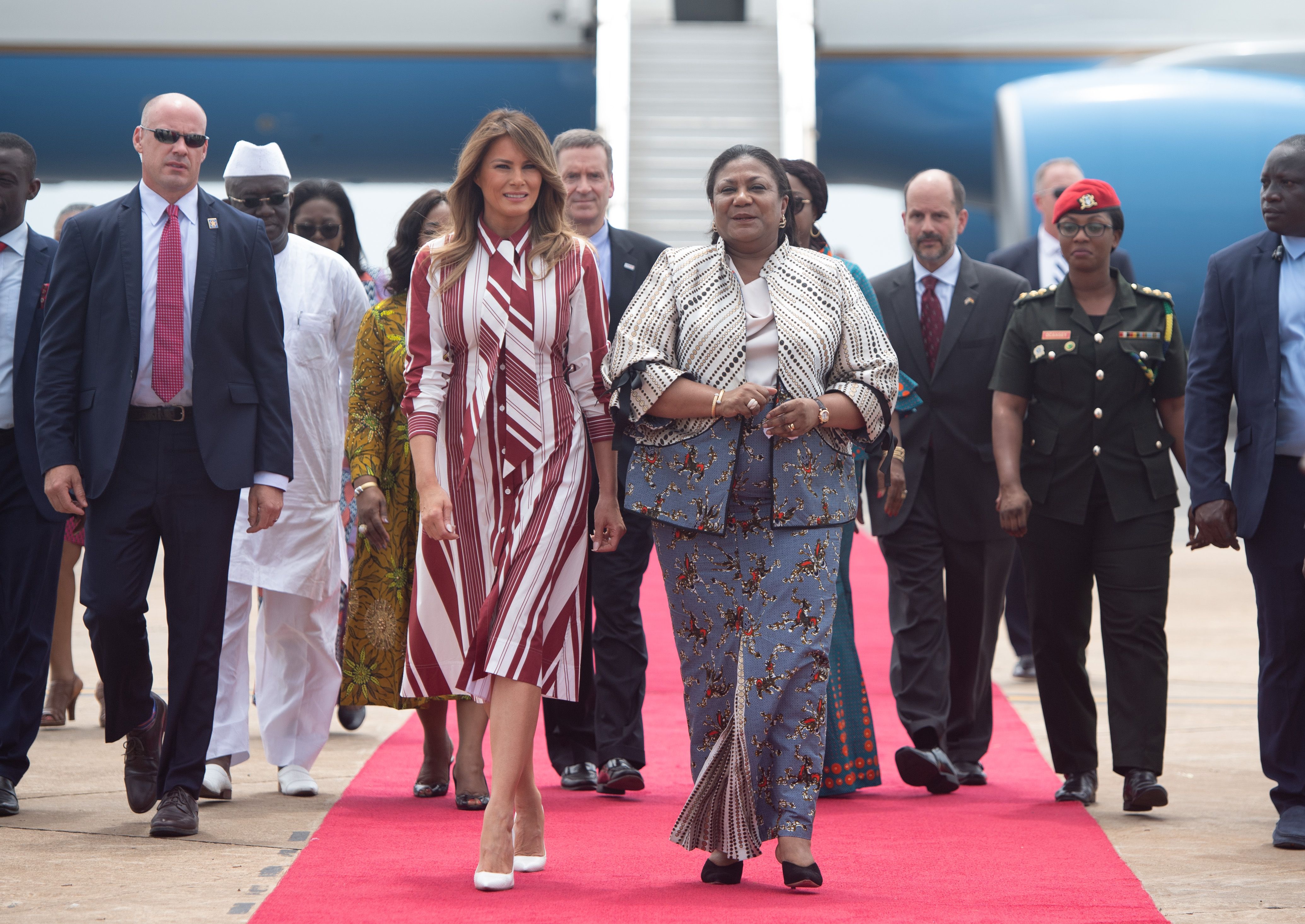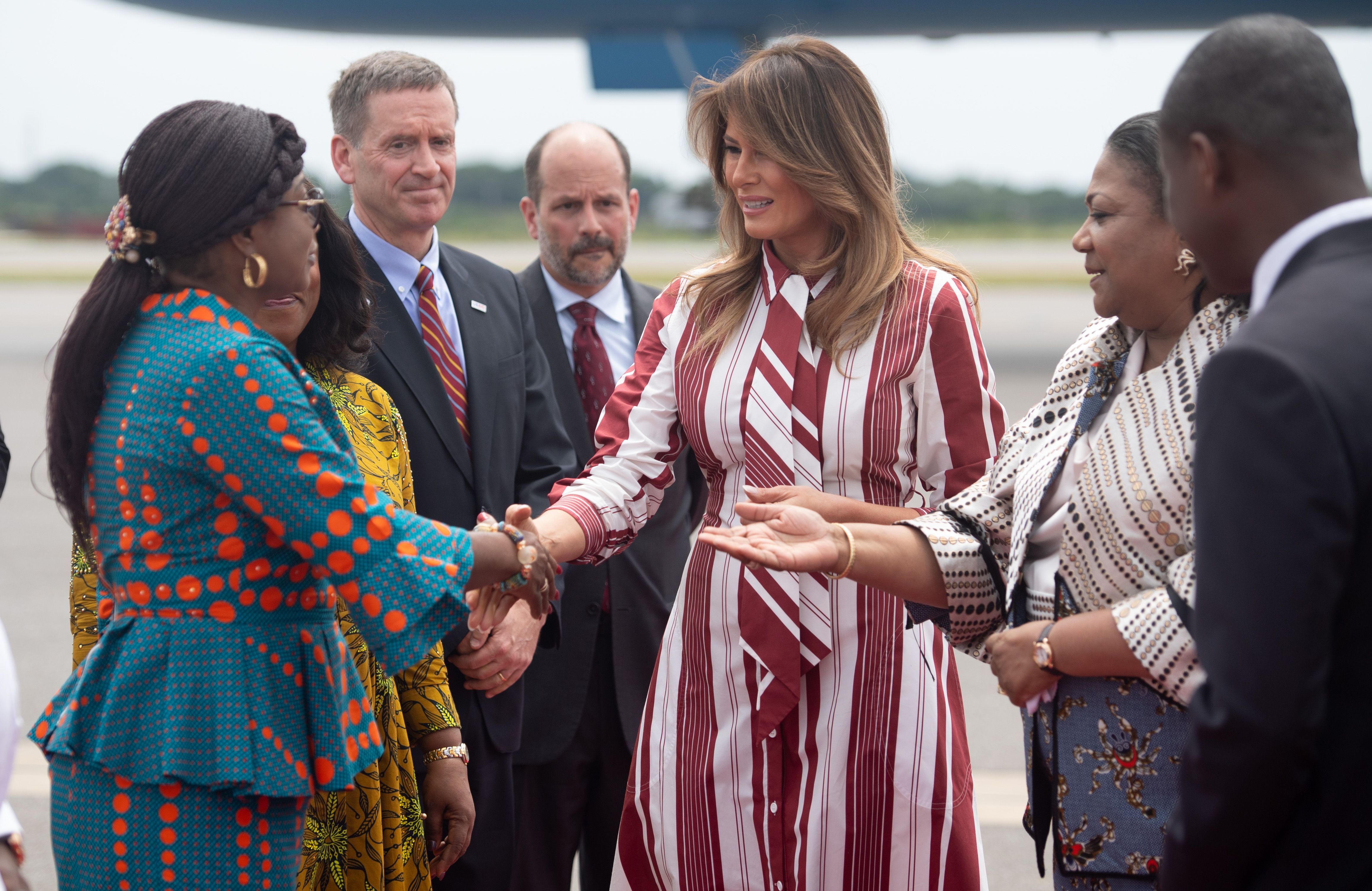 Go deeper