800,000 people registered to vote on National Voter Registration Day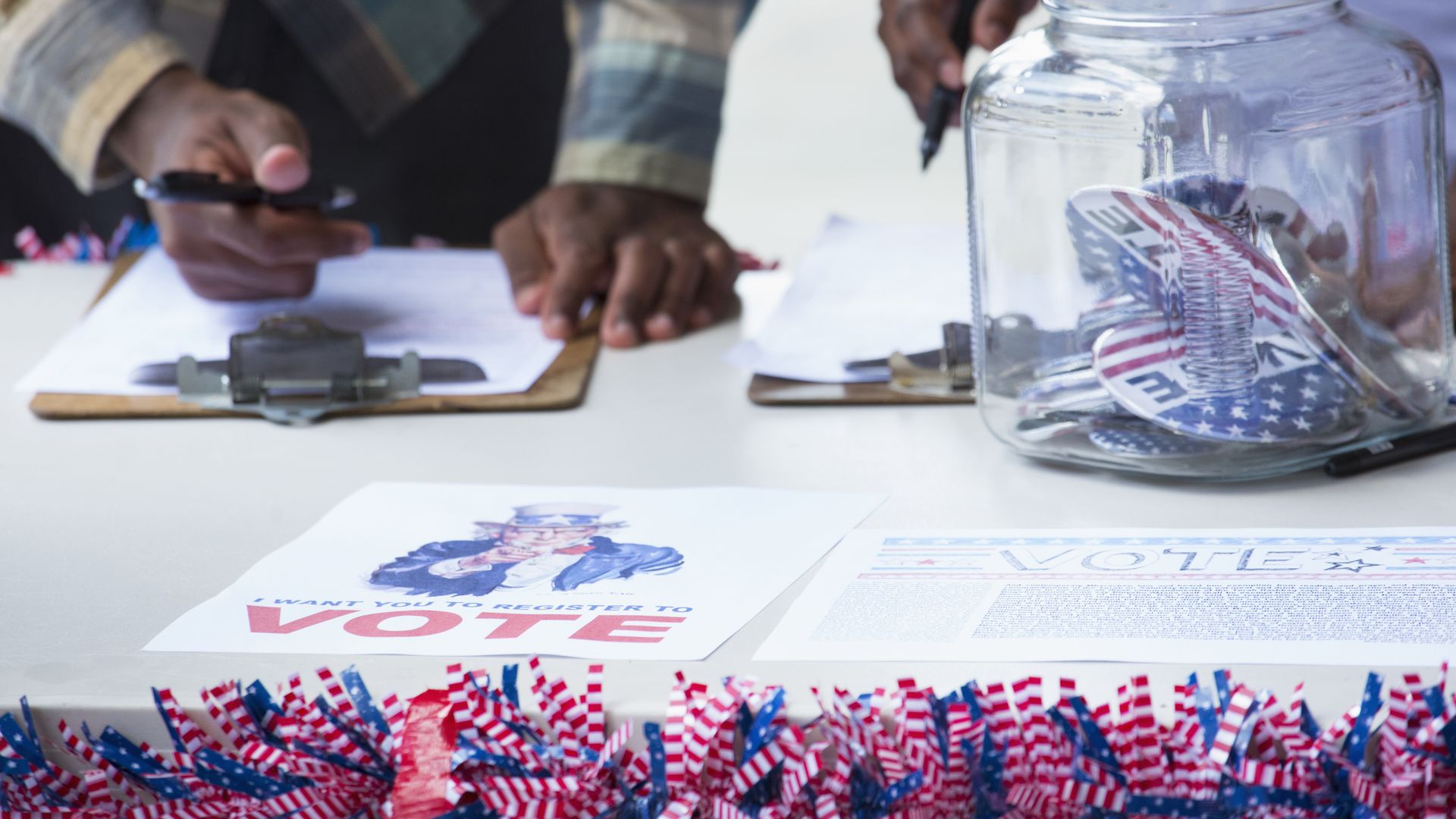 A record number of Americans registered to vote in the midterm elections as part of National Voter Registration Day last week, reports Time.
By the numbers: The more than 800,000 new voter registrations this year surpassed the previous record of 771,321 in 2016 and was up from 154,500 in 2014 — the first midterm election since the day's existence. The registration campaign also had more than 4,000 partners, including Facebook, Google and Twitter.
Go deeper