Don't hold your breath on NAFTA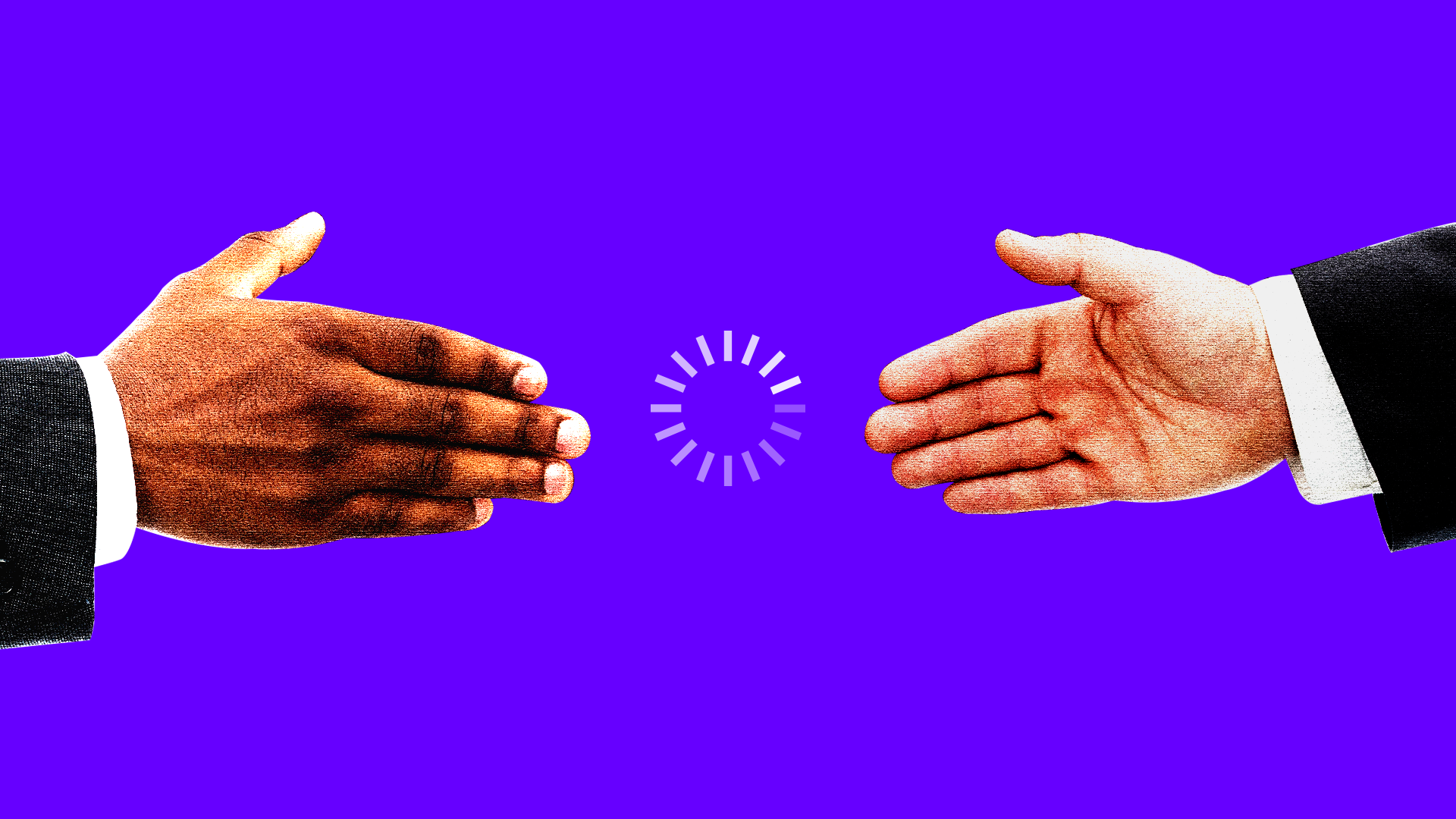 Today is NAFTA deadline day, and it's down to the wire. It's the date that a deal supposedly has to be done, with or without Canada. Something's getting sent to Congress, and it's either going to be a bilateral deal with Mexico or it's going to be a full-fledged renegotiated pact including Canada.
"I love deadlines. I love the whooshing noise they make as they go by."
— Douglas Adams, "The Salmon of Doubt"
The details: A deal is reportedly very close, but there's no indication that President Trump has any desire whatsoever to sign a deal with Canada. On the other hand, there's also no indication that there's any appetite in Congress for a bilateral deal with Mexico.
If a US-Mexico deal gets sent to Congress today, that's not the end of the line.
The deadline just allows the deal to be signed by outgoing Mexican President Enrique Pena Nieto, rather than by his populist successor, Andres Manuel Lopez Obrador.
But US-Canada negotiations will continue, in the hope that the final differences between the two sides can be bridged.
Worth noting: The lead Canadian negotiator, Minister of Foreign Affairs Chrystia Freeland, is expected to give up her speaking slot at the UN on Monday, where she's angling for a seat on the Security Council, due to (presumptively still ongoing) NAFTA talks.
The big question: What happens if a deal with Canada can't be done? Trump wants to cripple the Canadians and kick them out of NAFTA, but he doesn't have fast-track authority to take an action that drastic.
He'd need Congress, in other words, including representatives from northern states with deep, long-standing trade ties to Canada.
Answers on a postcard please: What's stronger, the supply chains connecting the U.S. and Canada or the apron strings connecting congressional Republicans to Trump?
Go deeper