Outcome of Macedonia's name change referendum unclear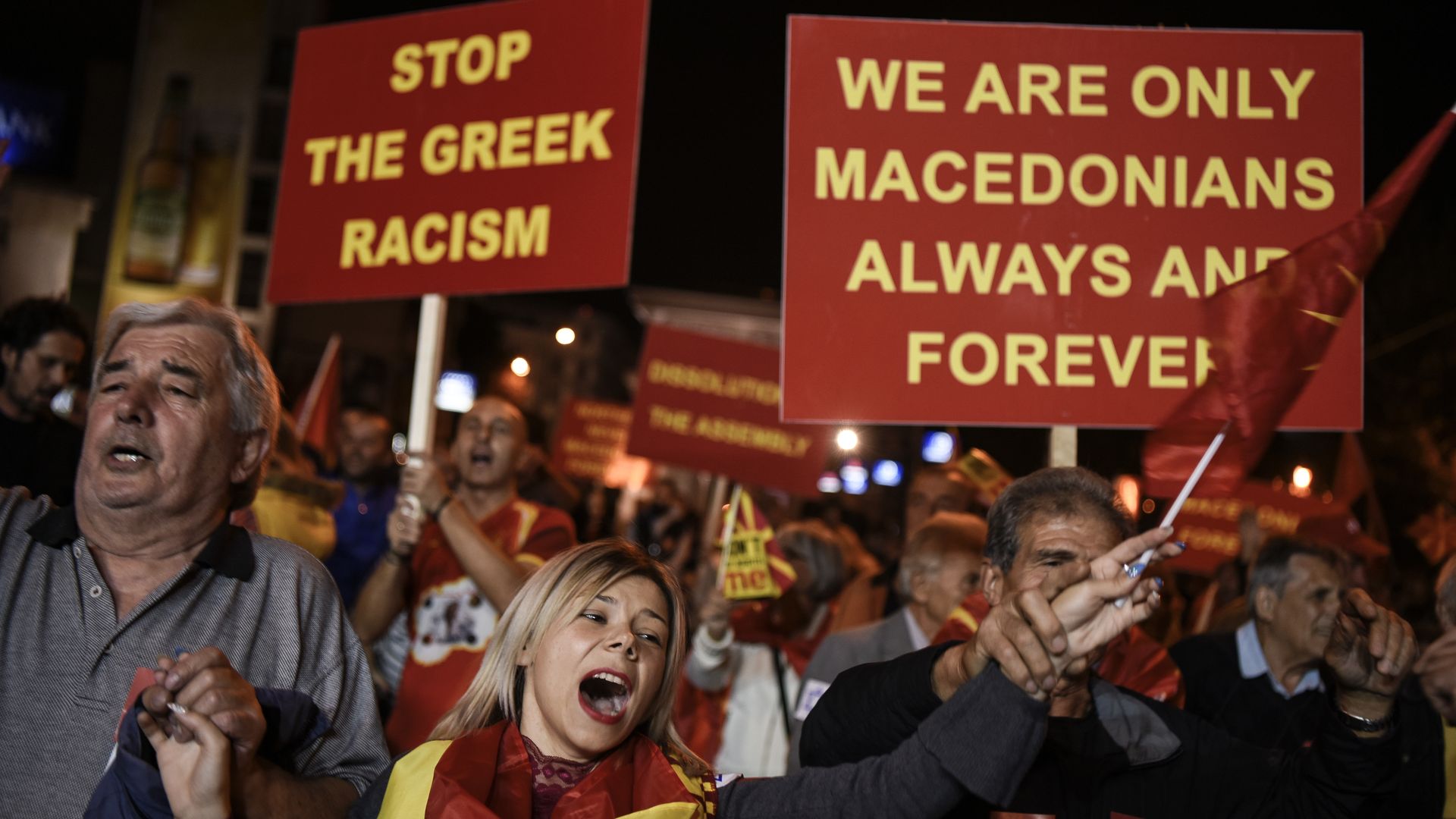 Macedonia's citizens overwhelmingly approved a proposal that would change the country's name to the Republic of Northern Macedonia but low turnout due to a boycott by the measure's opponents could threaten its validity, reports the AP.
The details: The Macedonian Constitution requires a minimum turnout of 50% of eligible voters for the referendum be valid, but turnout hovered around 36% after more than 90% of polling stations had reported even as Prime Minister Zoran Zaev hailed the referendum's success. The deal could settle a long-standing diplomatic dispute with its neighbor Greece — potentially paving the way for Macedonia's entry to the EU and NATO.
Go deeper