Behind the scenes: Kavanaugh's FBI delay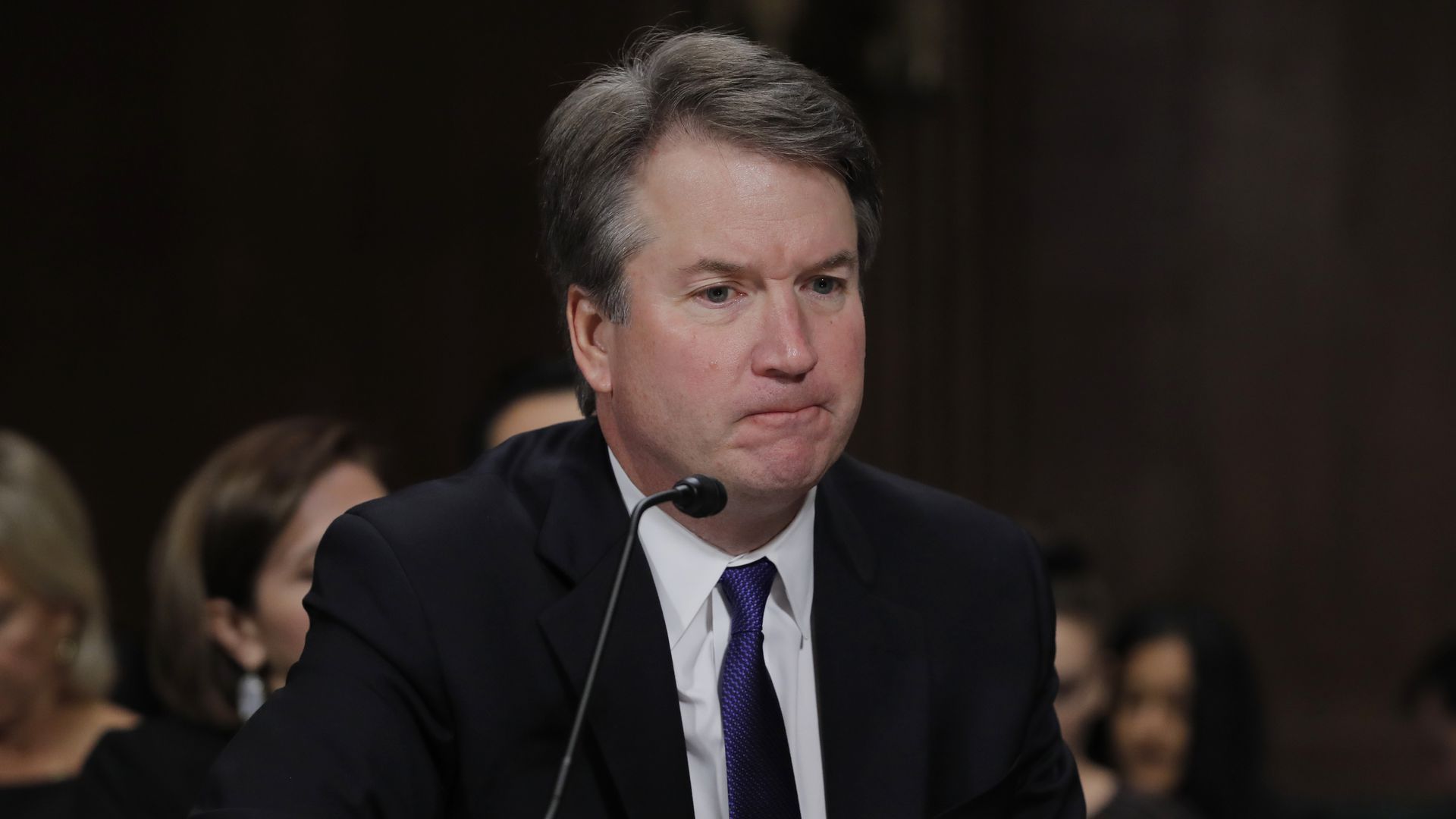 After watching Brett Kavanaugh evade Sen. Dick Durbin's question about why he wouldn't publicly call for an FBI investigation, I asked sources close to him the same question.
Driving the news: The question became more urgent after Republicans eventually asked President Trump to order a "limited" one-week FBI probe into the sexual assault claims against Kavanaugh.
Here's what I've learned from sources with direct knowledge, and from conversations in real time as the events unfolded:
When the Washington Post first broke the story of Christine Blasey Ford's allegation that Kavanaugh assaulted her in high school, the team around the judge thought they could squash the story quickly. At first, they were reluctant to contemplate a public hearing let alone an FBI investigation.
White House Counsel Don McGahn and Senate Majority Leader Mitch McConnell have always worried they would lose control of the confirmation process if the FBI started a new background investigation.
"You have to have this open-ended 'let's search for anything or everything,'" a source involved in the process told me.
But, but: Sources close to Kavanaugh told me that while they obviously would've preferred a quick vote without a last-minute demand from Flake for an investigation, things may still work out.
Republicans have already voted Kavanaugh out of committee and they've only agreed to an investigation limited in time and scope. It could provide the assurances the wavering senators say they need to vote for him. And given Kavanaugh's friend and alleged witness Mark Judge has already said he doesn't recall any attack, it may be impossible for the FBI to gather evidence corroborating Ford's story.
Go deeper