U.S. government sues Elon Musk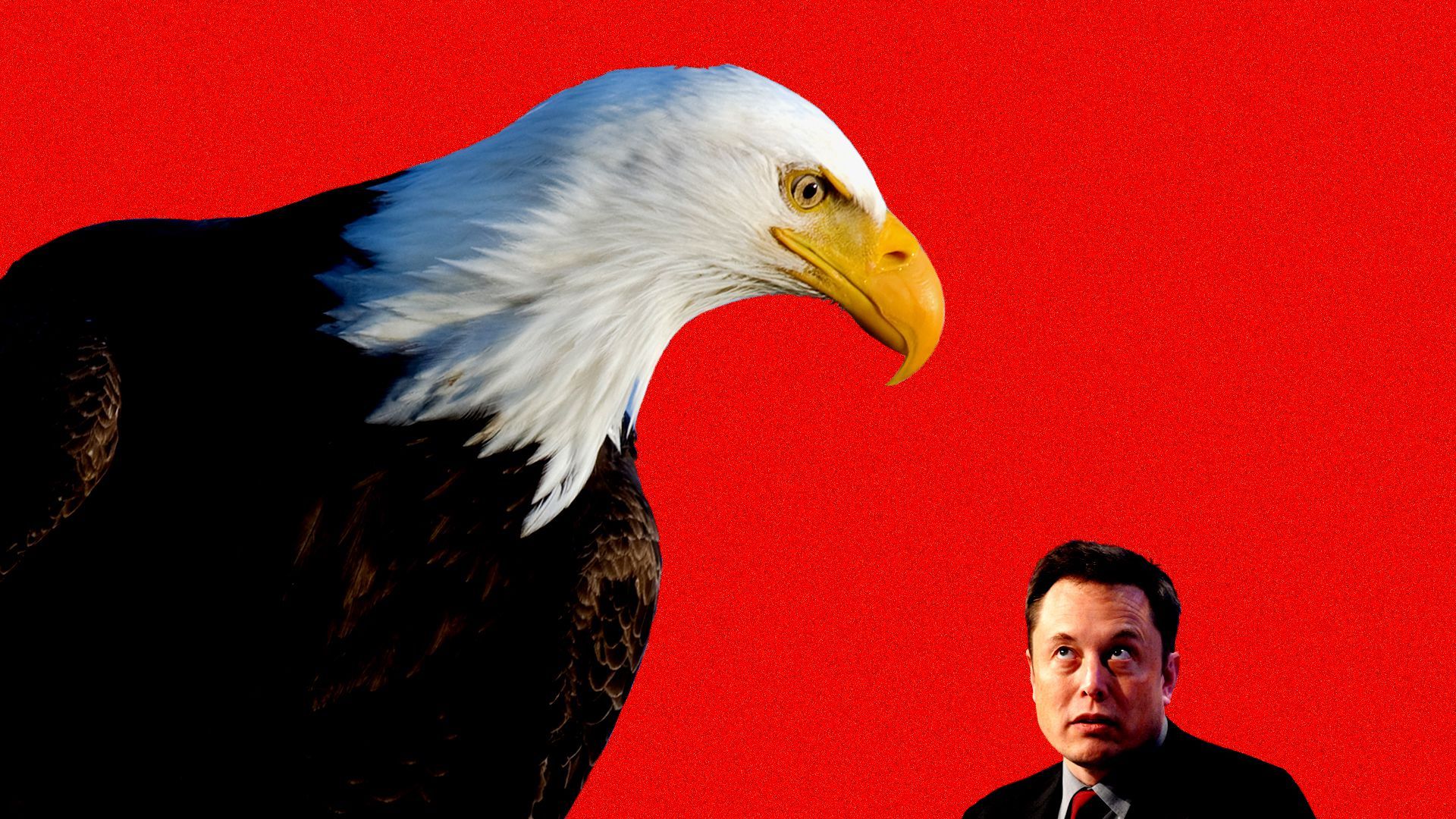 U.S. securities regulators have sued Elon Musk for allegedly making false statements related to his abandoned efforts to take Tesla Motors private.
Why it matters: Musk could be barred from serving as CEO of Tesla, or even as a director on its board. The prospect sent Tesla's stock down more than 10% in after-hours trading, representing over $5 billion in lost market cap.
The SEC specifically alleges that Musk lied when he tweeted on August 7 that he had "funding secured" for a takeover of the company at $420 per share. From the complaint:
"This statement was false and misleading. Over the next three hours, Musk made a series of additional false and misleading statements via Twitter."
Musk allegedly never discussed the $420 price with any funding source prior to the public tweet. Instead, he got there by calculating a 20% premium to where the stock was trading in early August, and then adding an extra dollar because "420" is associated with marijuana and he allegedly thought "his girlfriend would find it funny."
In a statement, Musk said called the SEC's suit an "unjustified action:"
"This unjustified action by the SEC leaves me deeply saddened and disappointed. I have always taken action in the best interests of truth, transparency and investors. Integrity is the most important value in my life and the facts will show I never compromised this in any way."
Tesla and its board of directors provided the following statement:
"Tesla and the board of directors are fully confident in Elon, his integrity, and his leadership of the company, which has resulted in the most successful US auto company in over a century. Our focus remains on the continued ramp of Model 3 production and delivering for our customers, shareholders and employees."
Tesla is not named as a defendant, although the SEC did not rule out that future possibility during a press conference. It also is theoretically possible that the US. Department of Justice could eventually file criminal charges.
Go deeper