Opendoor raises $400 million from SoftBank Vision fund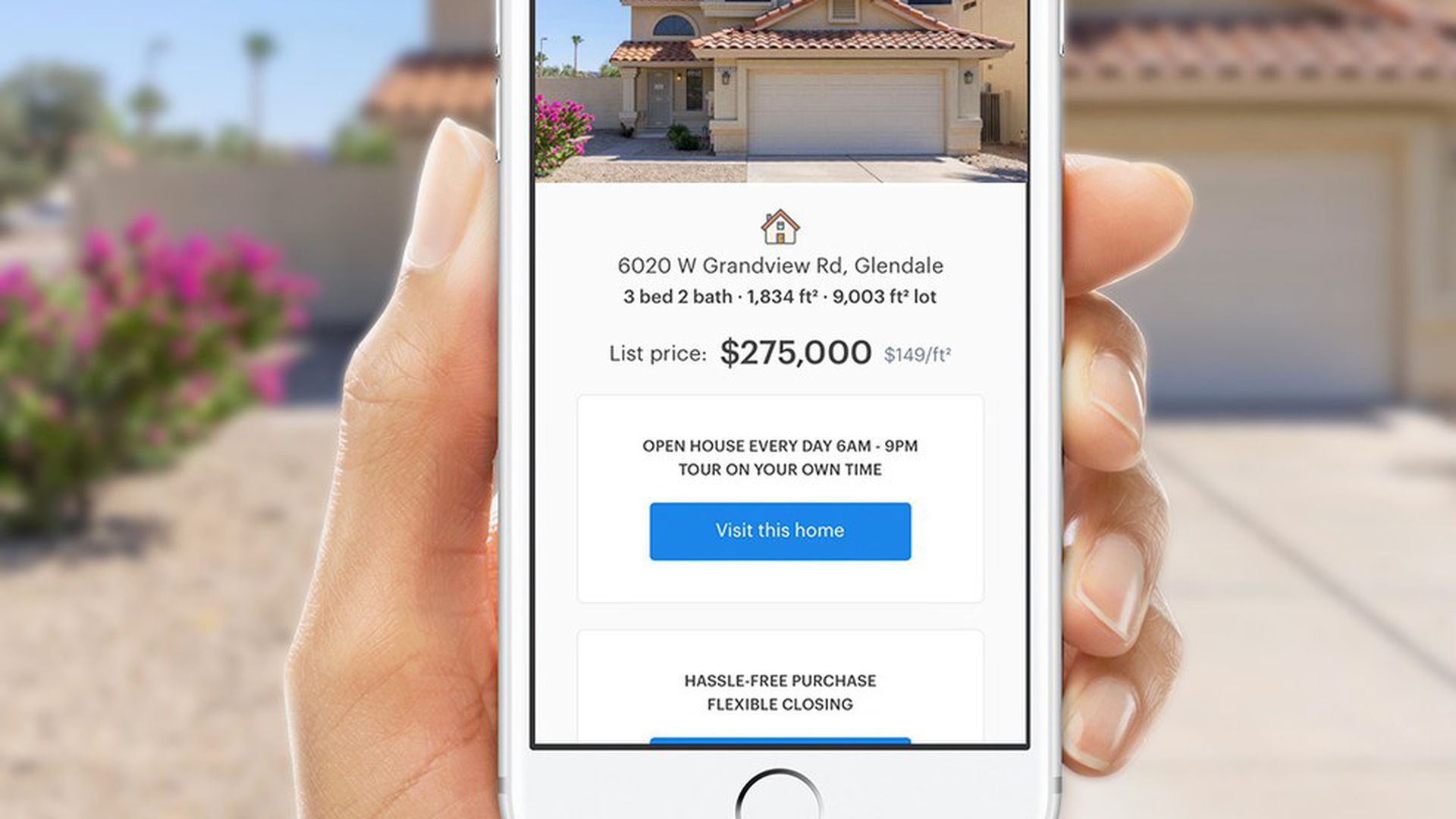 Opendoor, a startup that buys and sells homes, said Thursday that it raised $400 million from SoftBank's Vision Fund, plus an additional $2 billion in debt financing from undisclosed banks. A source tells Axios that the equity valuation was north of $2 billion.
Why it matters: Opendoor is one of Silicon Valley's most daring bets, due to the risk it would face from a real estate market downturn.
Opendoor says it currently holds onto a house for an average of 90 days.
In addition to investing into its own home buying and selling services to customers, Opendoor is working on tools for buyers of non-Opendoor homes, says co-founder and CEO Eric Wu. He declined to share more details about how the company will do this, other than point to its recent acquisition of Los Angeles-based Open Listings.
Go deeper