Energy giants see C-suite makeovers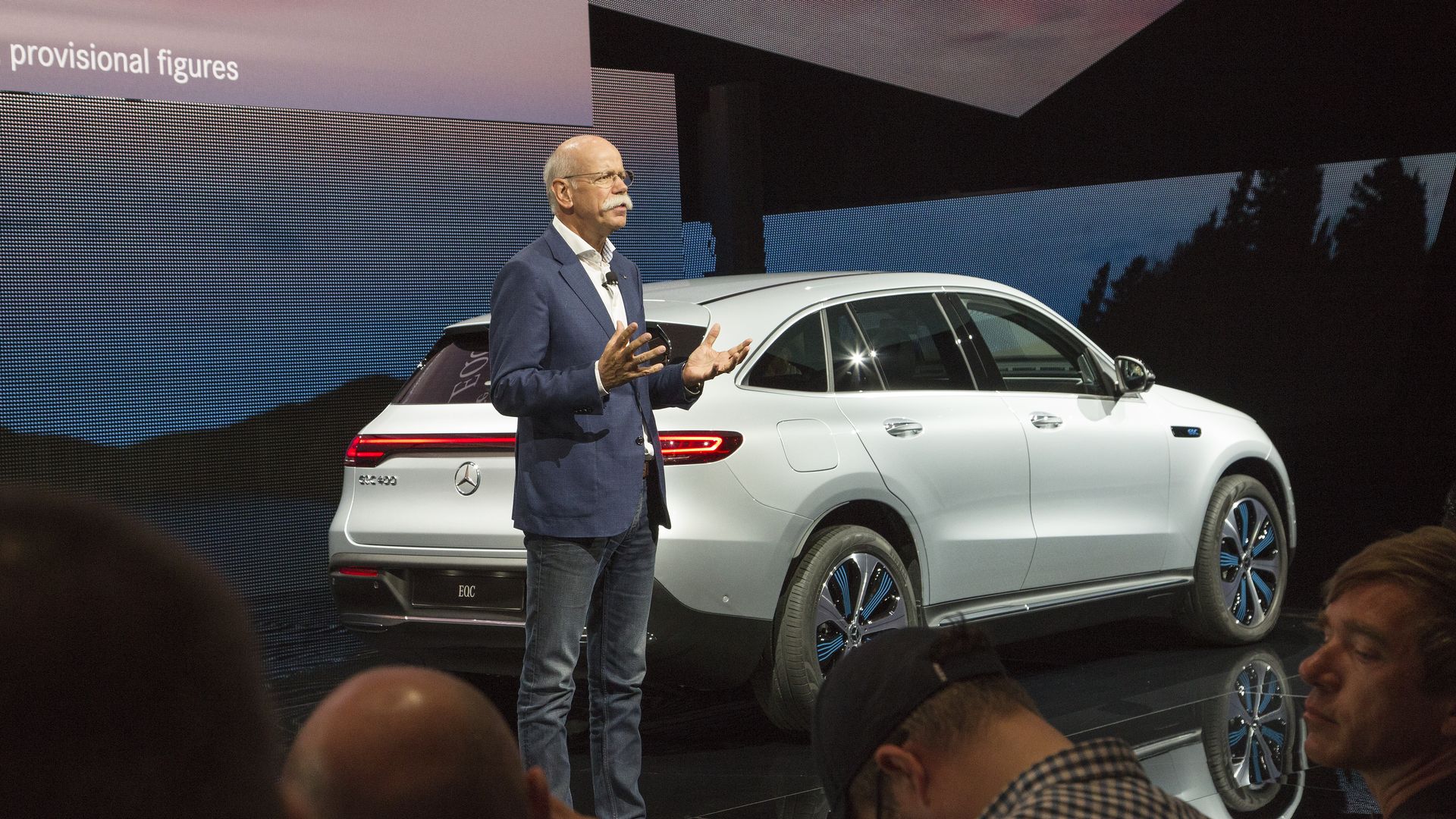 The changing of the guard at auto giant Daimler is the latest C-suite move at auto and energy giants that will help shape the future of both industries.
Driving the news: Daimler yesterday said that CEO Dieter Zetsche will step aside for current development head Ola Källenius, who the Wall Street Journal notes has been "leading the car maker's push into electric vehicles and self-driving cars."
The big picture: The move comes after rival Volkswagen, the world's largest automaker, announced a new CEO at a time when it's also expanding its EV program.
And in the oil industry, U.S. behemoths ExxonMobil and Chevron have farily new bosses who are taking a different tack on climate change than their predecessors — a topic we covered here.
The oil industry's most powerful trade group, the American Petroleum Institute, also has a new leader in Mike Sommers, who took over recently.
Uber has a rather new CEO in Dara Khosrowshahi, who is running the company at a time when some experts fear the explosive growth of ride-hailing will boost carbon emissions (more on that below).
My thought bubble: A big question is whether there will be a bankshot effect that alters the Beltway posture of powerful auto and oil industry trade groups, which often oppose or seek to scale back climate regulations.
One longstanding K Street dynamic is that trade associations sometimes stake out positions that are essentially to the right of some big members' views or practices.
Go deeper