Kavanaugh "hopping mad" ahead of hearing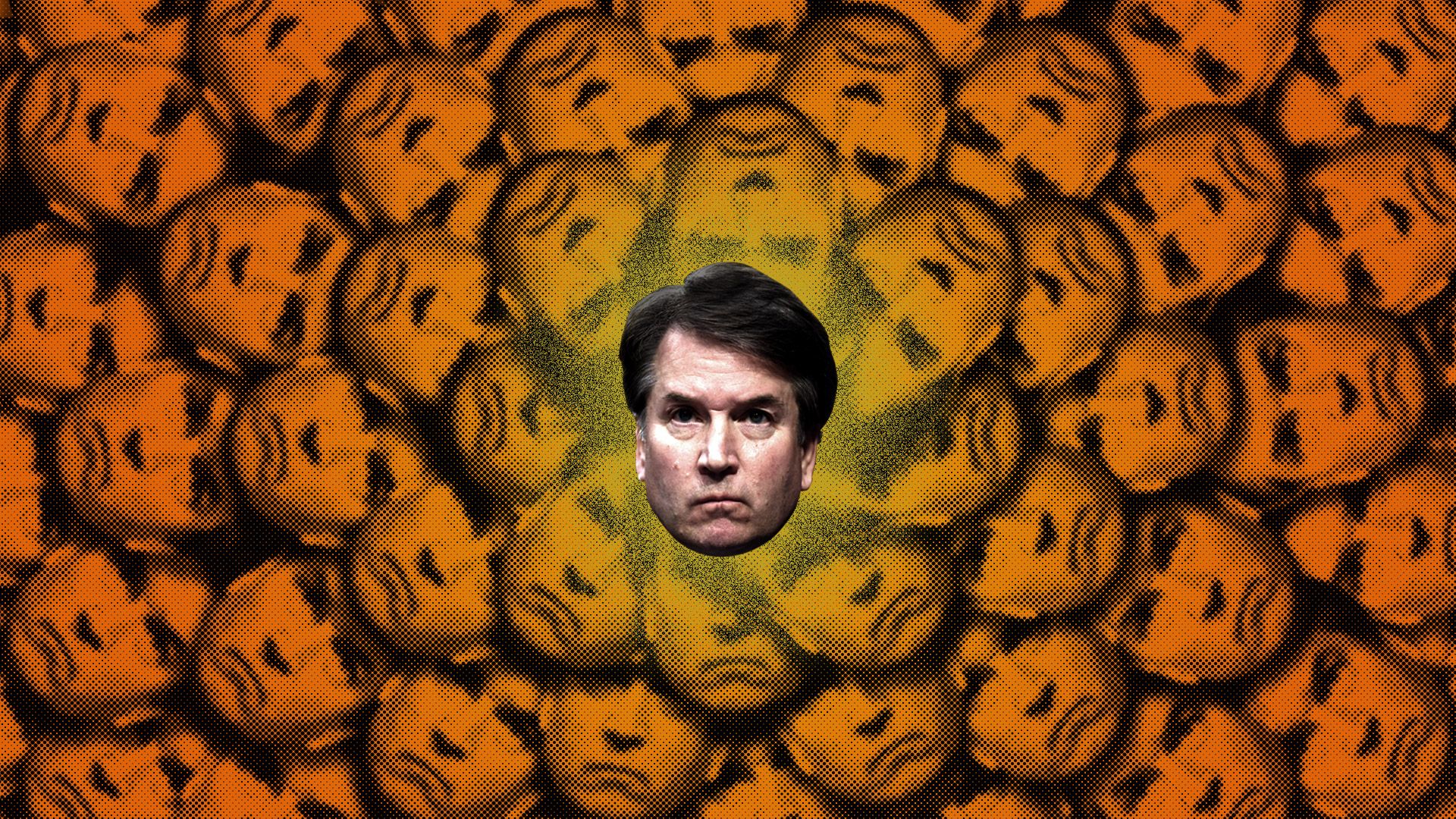 Brett Kavanaugh is hopping mad about the late wave of allegations against him and will be charged up for this morning's hearing.
The big picture: Team Kavanaugh sources last night ranged from nervous and unsure to modestly confident. All agreed that Kavanaugh's Supreme Court confirmation hinges on how compelling he and Christine Blasey Ford are at the 10 a.m. Senate Judiciary Committee hearing.
"It'll be a snapshot of the state of the union," as AP puts it.
"With the wall-to-wall coverage starting at 10 a.m. EDT[including on the broadcast networks], the hearing promises to be a national drama along the lines of Clarence Thomas' confirmation hearing in 1991, when Anita Hill testified that he had sexually harassed her."
Be smart: The view from inside is that if Kavanaugh comes across as awkward, stiff, and evasive — as he has in previous public appearances — he's toast. 
President Trump has been all-in to back Kavanaugh. But he equivocated yesterday, saying he'll only know after hearing Ford:
Trump's disdain for the #MeToo movement, and instinct to double down, is in tension with the fact that Kavanaugh hasn't played well on TV.
A source involved with the Kavanaugh confirmation said that Rachel Mitchell, the Arizona sex crimes prosecutor who'll question the two witnesses, will "play a more critical role than people realize in getting into Dr. Ford's story."
The source added: "If she is able to poke holes in Ford's story, that could ... have a snowball effect."
In his private interviews with the Judiciary Committee, made public last night, Kavanaugh gave sworn testimony denying every sexual assault accusation thrown at him:
At one point, he awkwardly denied ever having consensual group sex: "I've never participated in sexual activity with more than one woman present and me. I think — yeah. Just making sure I accurately described that. In other words, I've never had a threesome or more than a threesome."
It's that kind of answer — a wooden Kavanaugh stammering unconvincingly — that make Republicans nervous.
White House officials said they've not been impressed with Kavanaugh's appearances so far, either in his hearings or in his Fox News interview with his wife, Ashley.
Everyone involved in Kavanaugh's confirmation was blindsided by the specificity of the sworn testimony produced yesterday by Michael Avenatti.
"Initially, the sheer shock value made us just go, like, 'Whoa!'" said a source close to Kavanaugh. "Then you just take a second, take a deep breath. You look at it, and you go, 'OK, how do you cut this thing apart?'"
The bottom line: If Kavanaugh sounds unconvincing in his hearing, or screws up under questioning, he's almost certainly cooked.
Go deeper