Trump hits OPEC for "ripping off the rest of the world" at UN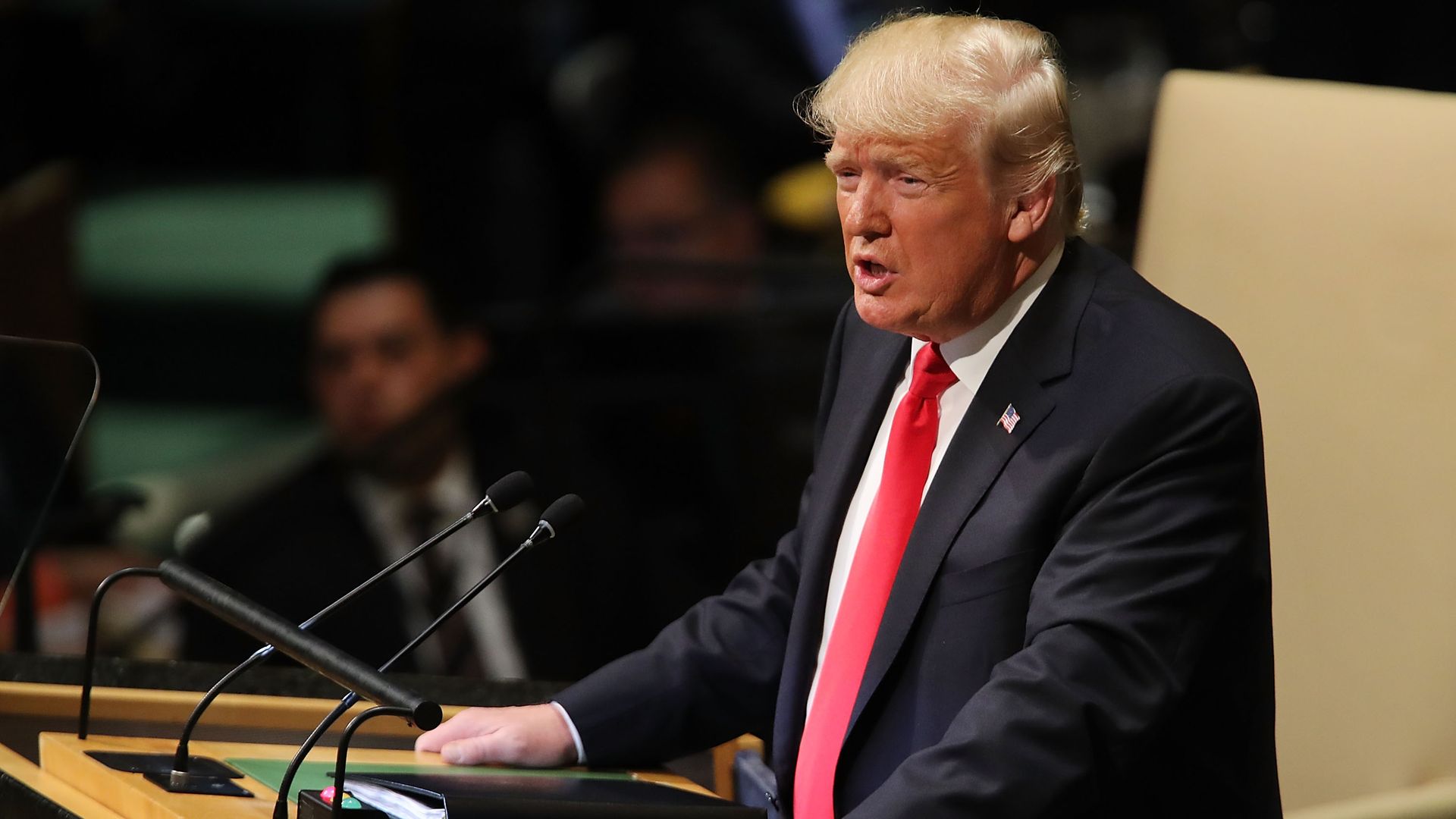 President Trump moved his criticism of OPEC from Twitter to the United Nations on Tuesday with remarks hitting the cartel for "ripping off the rest of the world."
The big picture: His comments come as crude oil prices are at their highest level in four years. They follow Sunday's meeting of OPEC ministers and allied producers — notably Russia — that ended without an agreement for new production increases.
"We defend many of these nations for nothing and then they take advantage of us by giving us high oil prices. Not good. We want them to stop raising prices," Trump said in his speech to the UN General Assembly.
"We want them to start lowering prices, and they must contribute substantially to military protection from now on. We are not going to put up with it, these horrible prices, much longer," he said.
Go deeper: Trump hits OPEC amid cartel fractures
Go deeper