Georgia nuclear power project on the brink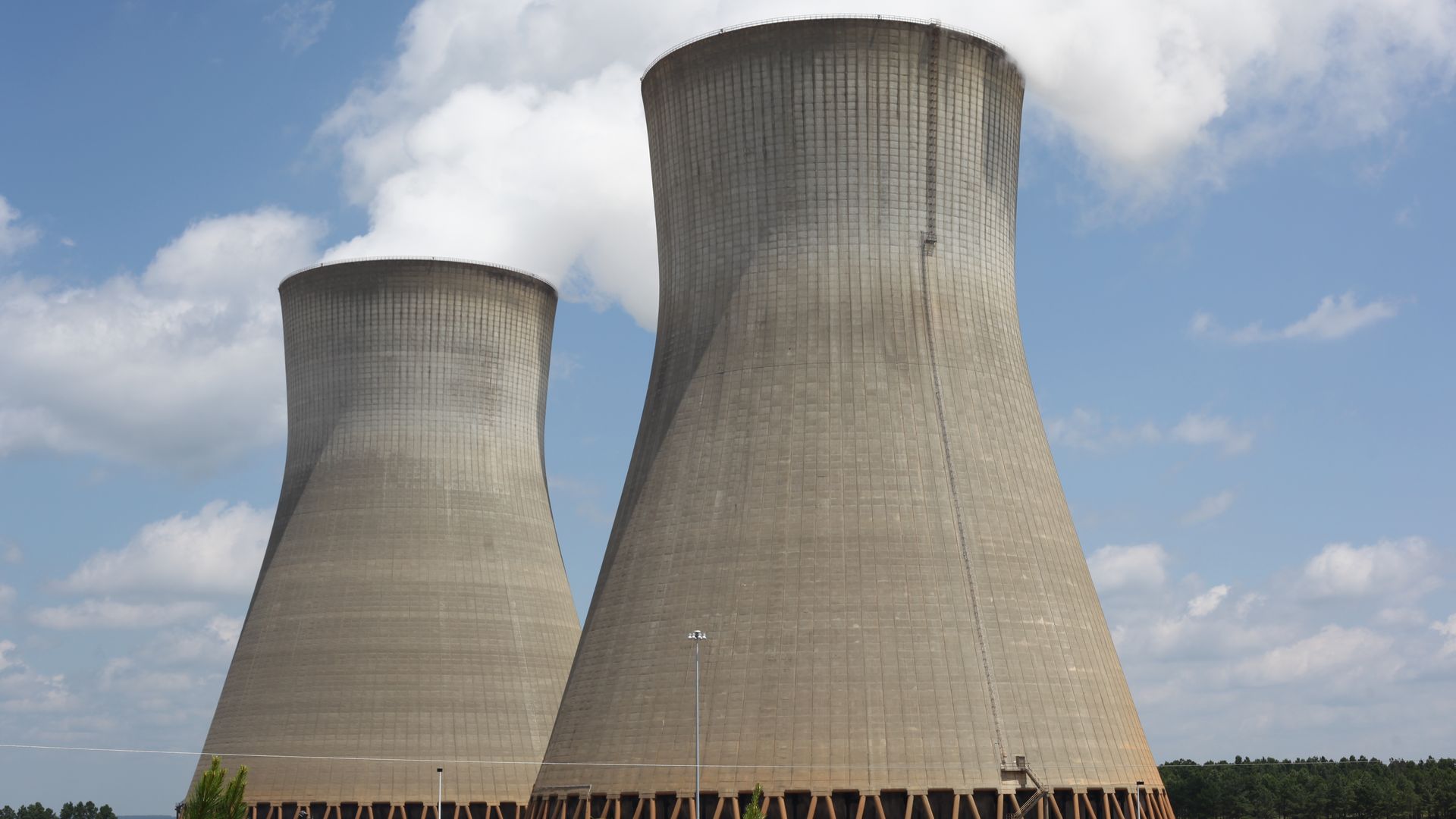 A troubled, over-budget project to build two new nuclear reactors in Georgia is still alive after a high-stakes vote by co-owners yesterday — but maybe for not much longer.
What to watch: The parties have set a deadline of 5 p.m. today to try and hash out a deal.
Why it matters: It's the only commercial reactor project currently under construction in the country, and as we noted yesterday, its demise would be a further blow to the industry that has seen its hopes for a U.S. renaissance fade.
Where it stands: Last night Oglethorpe Power announced a "conditional vote" to move forward with ongoing construction of the Southern Company-led expansion of the Vogtle site.
The company statement came hours after the Municipal Electric Authority of Georgia announced its continued support, joining previous moves by Southern subsidiary Georgia Power and Dalton Utilities (which has a small share).
Yes, but: Oglethorpe, which has a 30% stake in the project, is demanding steps to limit its exposure to future cost overruns, per their statement.
The budget for the project, which is years behind schedule, recently swelled by another $2.3 billion and now stands at roughly $27 billion.
One scenario, they said, is a "cap at the current project budget (inclusive of the $2.3 billion budget increase) but allows for an additional $800 million to be added to the contingency, raising it to $1.6 billion."
The intrigue: Oglethorpe CEO Mike Smith says in their statement, "Southern Company should be willing to bear further risk of [Southern Nuclear Corp.'s] missed budgets, not our members."
But close to midnight yesterday, Southern subsidiary Georgia Power, which has a nearly 46% share of the project, balked at Oglethorpe's demands. Oglethorpe has "demanded concessions to avoid obligations that it undertook when it became an owner of the project," the company said in a separate statement.
Go deeper