The only nuclear power project in the U.S. ponders its fate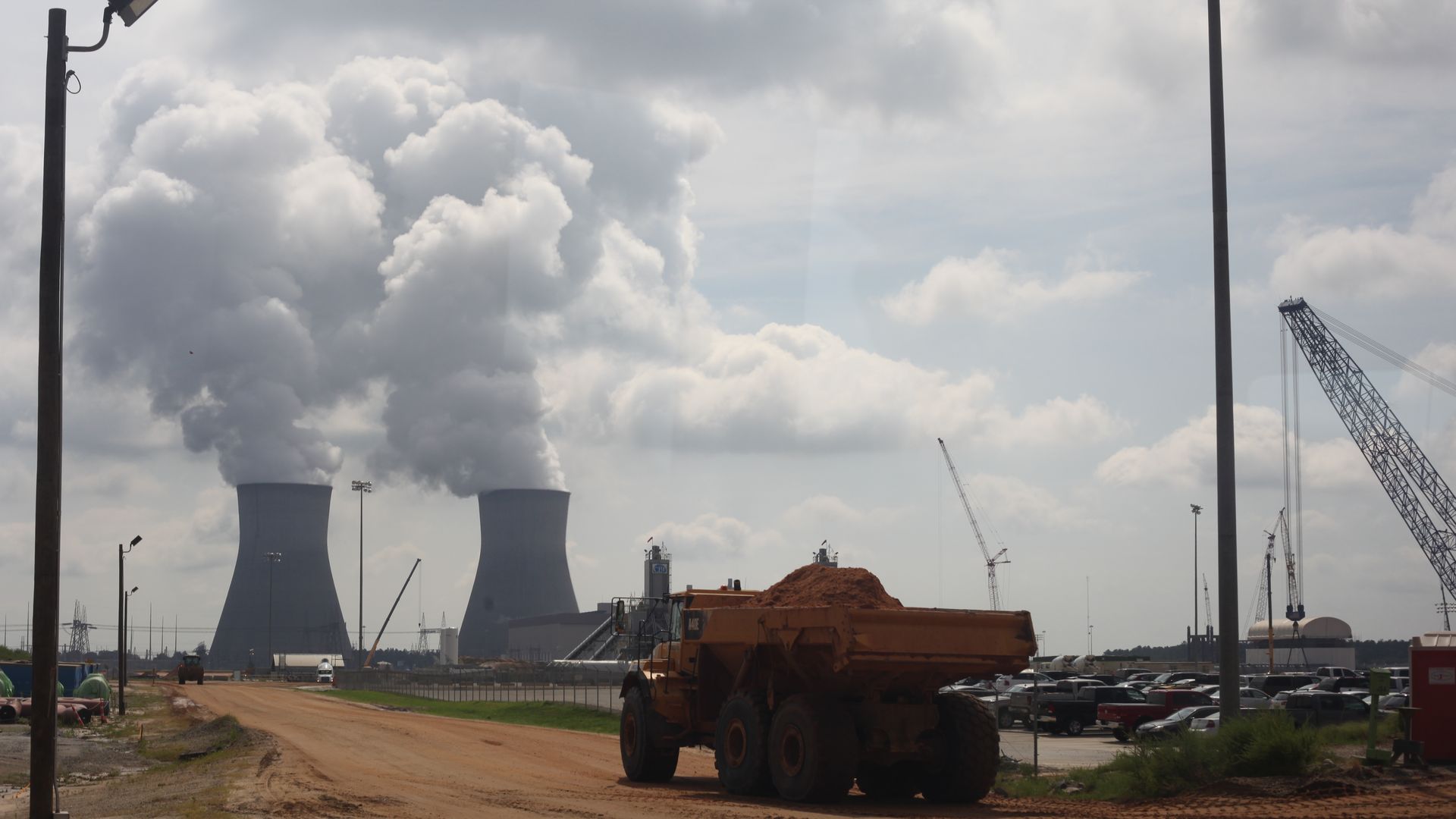 Owners of a troubled, over-budget nuclear power project in Georgia will decide today whether to cancel the ongoing construction of two new reactors.
Why it matters: The expansion of Southern Company's Vogtle site is the only nuclear power project underway in the country. Its demise would be a major blow to the industry that has seen hopes for a U.S. renaissance fade.
Where it stands: Southern subsidiary Georgia Power, which has the largest stake in what has ballooned into a $27 billion project, has signaled that it supports pressing ahead.
But the two other major stakeholders — Municipal Electric Authority of Georgia and Oglethorpe Power Corp. — must also sign off on moving forward.
The intrigue: The project is supported by federal loan guarantees agreed to under the Obama administration, and the Trump administration supports completion of the reactors.
"It's important that the U.S. maintain its leadership in nuclear technology, nuclear expertise," a senior DOE official told reporters on a call Sunday evening.
On Friday, the Energy Department sent letters to the owners warning that if it's canceled, the department is "prepared to move swiftly to fully enforce its rights" to repayment. Thus far, $5.6 billion of the $8.3 billion loan guarantee has been disbursed.
Go deeper: The Associated Press has more on the DOE letters to the project owners here.
Go deeper