The big picture: How workplace wellness programs can affect privacy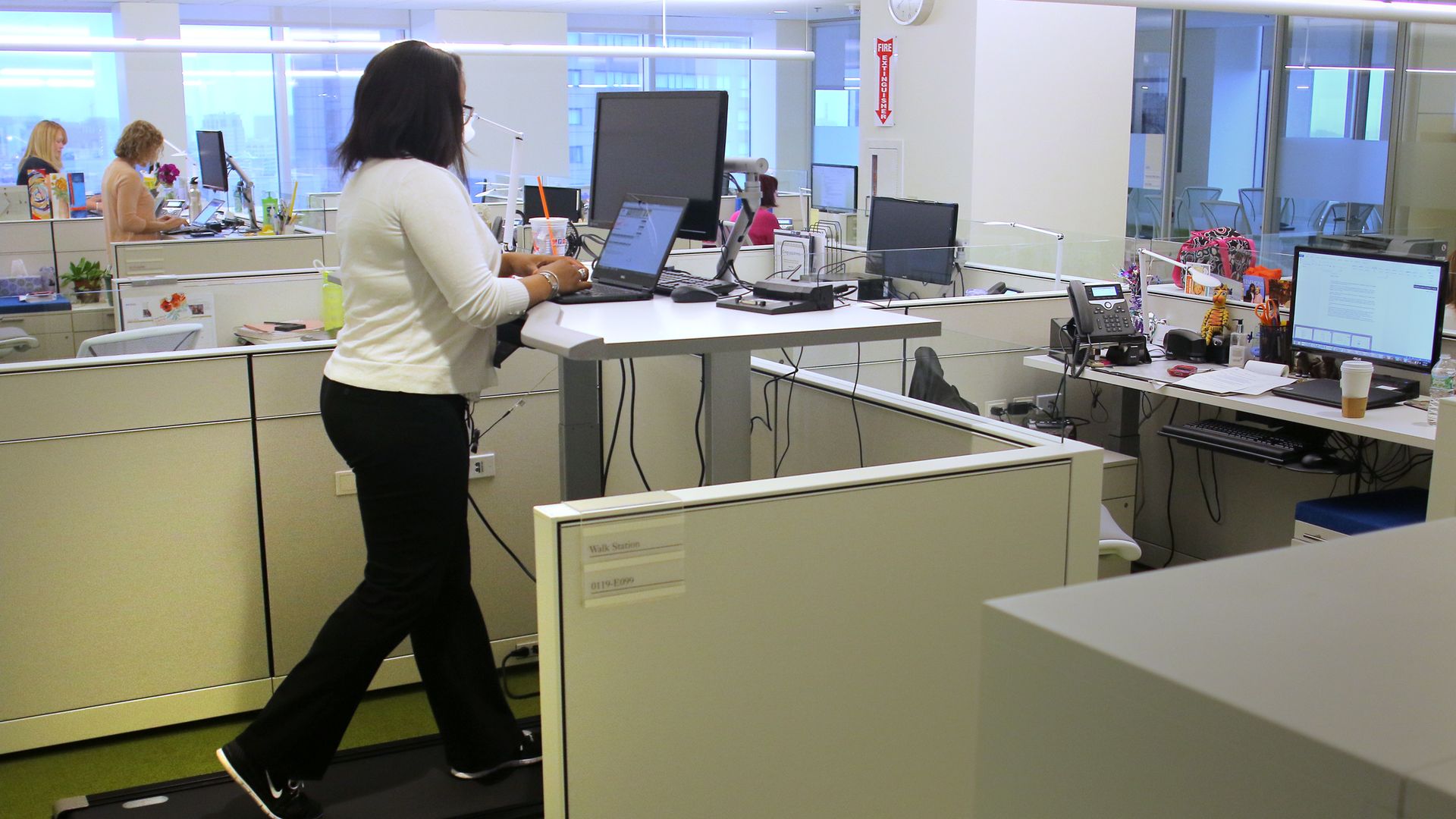 Workplaces have increasingly offered employees financial bonuses for hitting new wellness goals, but the initiatives have recently become controversial given they offer employers an inside look at their employee's health records, writes Julie Appleby of NPR.
The big picture: The Americans with Disabilities Act and genetic privacy laws prevent employers from looking at employees' health information. Critics of the program argue that employers wouldn't be able to access this data without providing financial incentive to their employees, and sometimes that incentive is so large that employees can't afford not to participate.
The state of play: A federal judge recently rejected a wellness rule set by the Equal Employment Opportunity Commission that would have imposed a 30% benefit cap to employees participating in workplace wellness programs.
The judge ruled the EEOC failed to prove that a 30% cap does not render the plan involuntary, forcing the commission to come up with a new rule.
On January 1, the judge's decision will take effect, and will essentially overturn all existing rules relating to the programs.
Nearly 4 in 10 employers say they aren't sure how their wellness plans will change after the ruling, Appleby writes, but experts expect these incentives to decline.
Be smart: Despite people's willingness to participate in these programs, the improvement they have on employee health is modest at best, Bloomberg reports. Employee behavior only changes marginally, and some who aren't healthy choose not to participate, rendering the programs unnecessary.
The bottom line: The programs won't be going anywhere given employers want to keep health insurance costs down, but questions about how to regulate them will only become more prominent.
Go deeper