Go deeper: How schools are preparing children for mass shootings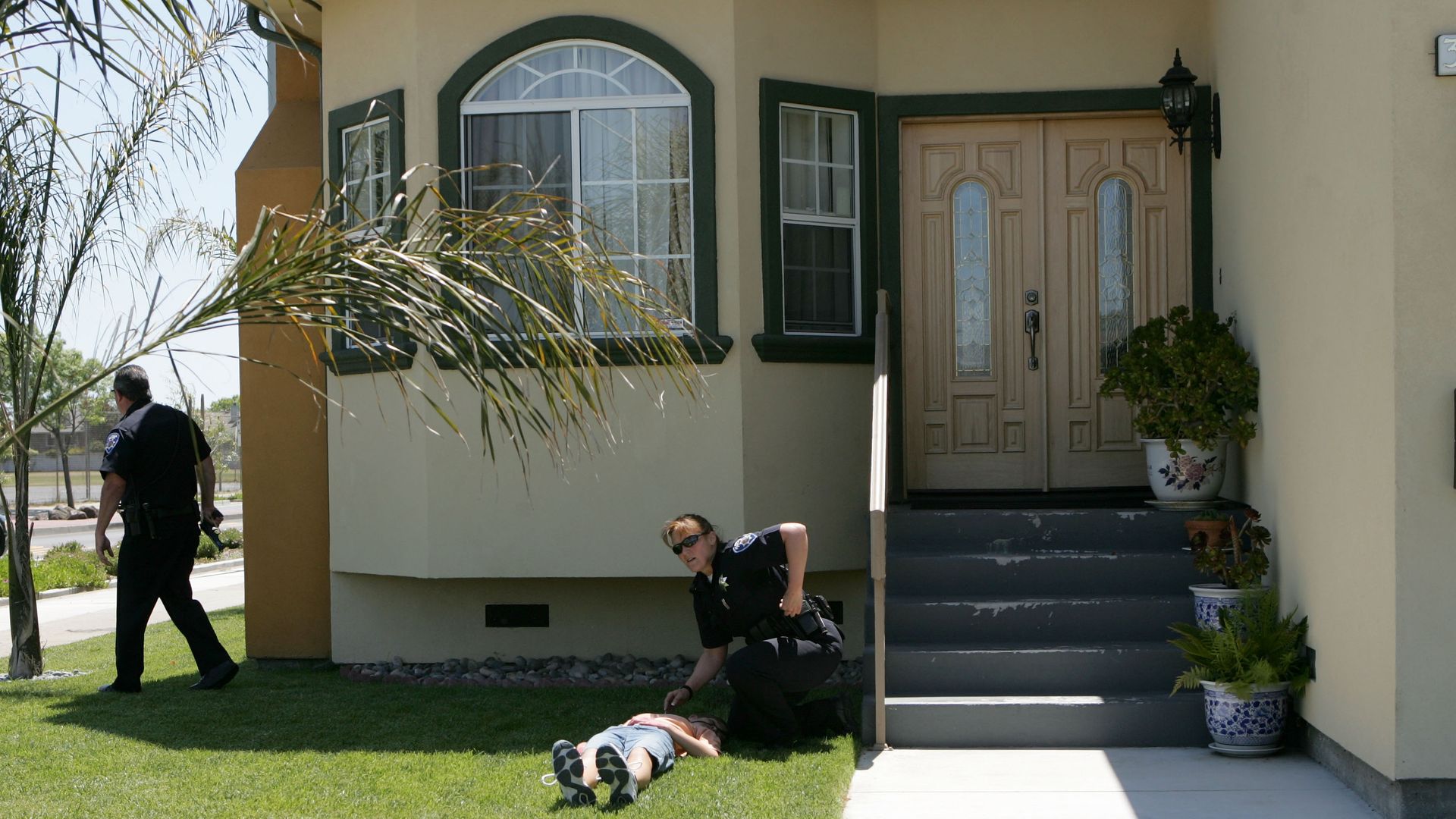 Educators across the country are trying to find ways to prepare their students for school shootings without terrifying them.
The big picture: Though school shootings aren't occurring as frequently as they have in the past, they are deadlier than ever before. With that in mind, schools are taking new precautions to keep their students safe, including new security systems, policies and drills.
The state of play: Educators in Tampa Bay say things are still a work in progress, writes Megan Reeves for the Tampa Bay Times. Explaining these things to children, especially younger ones, can be especially difficult.
Officials in different school districts are currently figuring out how to deliver the message in an effective, yet sensitive way, Reeves writes.
According to deputy superintendent Clint Herbic, all teachers in Pinellas, Florida will soon get direction from the district on how to explain active shooter situations to students.
Teachers in Pinellas are receiving direction in how to present safety information to students according to grade level.
Materials are provided in two colorful forms — one for pre-kindergarten through 5th grade and another for 6th through 12th grade.
Next steps: Teachers are instructed to explain the procedures by telling students that the adults at school "work hard to keep school safe" and to use the word "safety" rather than active assailant.
The National Association of School Psychologists recommends that teachers validate students' feelings of being safe rather than create scenarios of anxiety.
The younger students, the simpler the explanation should be, the recommendations state. As they get older, the school can be more forthright in answering their questions.
Go deeper