Why Big Oil's climate club grew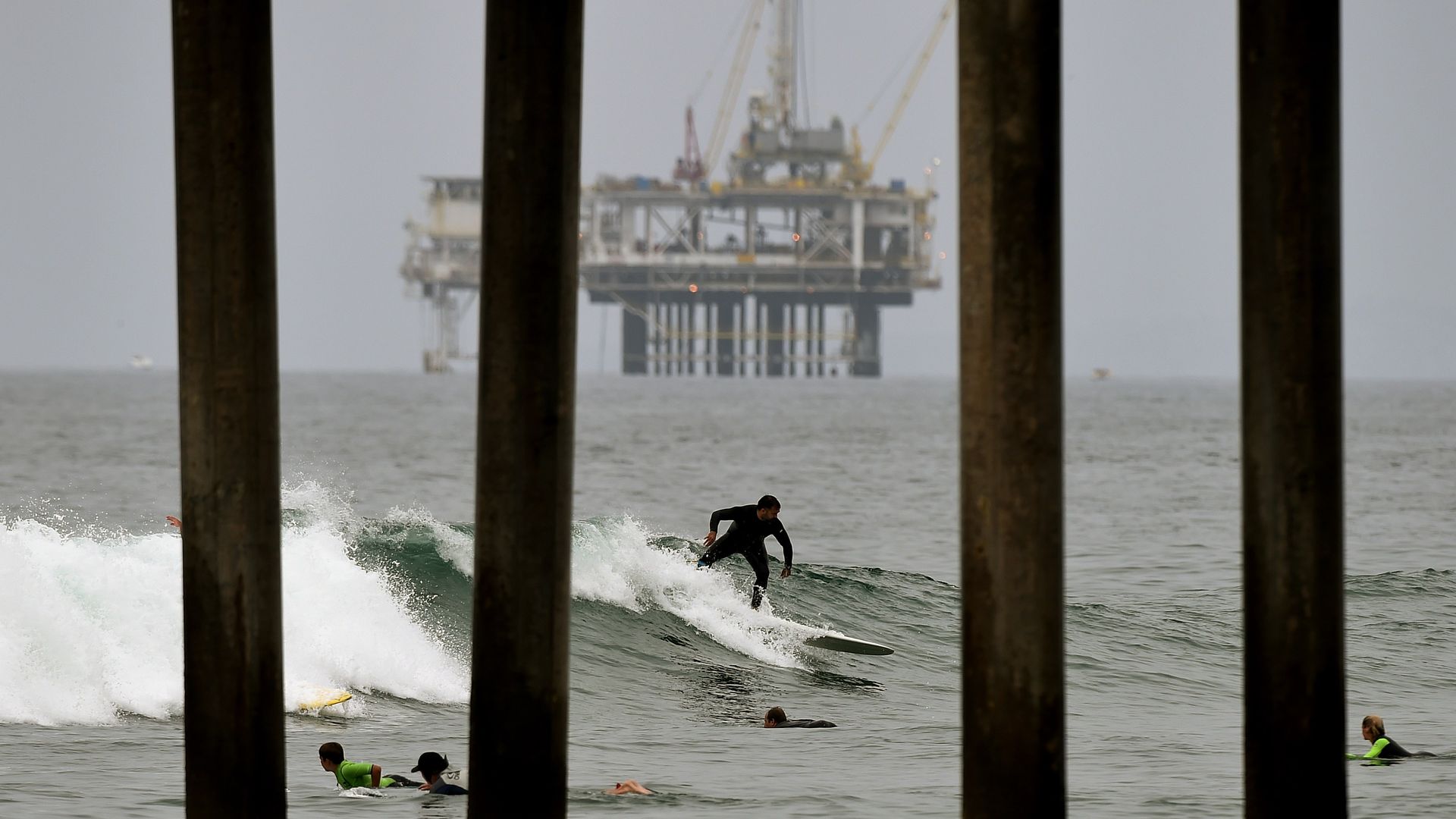 The news that Exxon and Chevron are joining a global industry partnership called the Oil and Gas Climate Initiative could signal a broader pivot under two rather new CEOs, ExxonMobil's Darren Woods and Chevron's Michael Wirth.
The big picture: "I think it's clear that this shift reflects the leadership changes at both Chevron and Exxon," a source familiar with the companies' thinking tells Axios. Occidental Petroleum, another large U.S. player, also joined. The arrivals add heft to the 4-year-old group, which already includes BP, Shell, Saudi Aramco and roughly a half-dozen others.
Where it stands: It's actually the second climate group Exxon has signed onto under Woods. In mid-2017 they joined three Europe-based global majors as founding corporate members of the Climate Leadership Council, a U.S. group pushing a carbon tax proposal.
"Exxon has...tended to shy away from joining group efforts, so between joining OGCI and the Climate Leadership Council there appears to be a cultural shift underway under Woods. This is still Exxon, though, so any shift is likely to be both slow and gradual," the source said.
Flashback: Exxon also announced in July that it's abandoning the American Legislative Exchange Council, a conservative group that disputes mainstream climate science.
The intrigue: These moves come at a time when the White House is going in the other direction on climate by scuttling or paring back a suite of Obama-era policies.
However, the DOE has actually encouraged U.S. companies to consider joining OGCI during meetings with them in the past year, an administration official said.
What they're saying: One source who works directly with the energy industry called the decisions consistent with Exxon's and Chevron's approach and OGCI's absence of policy positions.
"OGCI is squarely focused on technology. Both [Exxon] and [Chevron] are long on innovation and technology," the source said in an email exchange.
Exxon and Chevron initially declined to join the group when it formed in 2014.
But as Axios' Amy Harder noted when she broke the news yesterday, these decisions are a sign of how pressure from investorsand lawsuits are pushing oil companies to do more.
Reality check: It will hardly halt criticism from climate advocates that oil-and-gas companies should be taking much stronger steps.
For instance, look for continued pressure on Big Oil to take more aggressive stances, such as setting binding emissions targets and abandoning trade groups — including the U.S. Chamber of Commerce — that support the rollback of U.S. regulations.
Go deeper