New poll: opposition against Kavanaugh increasing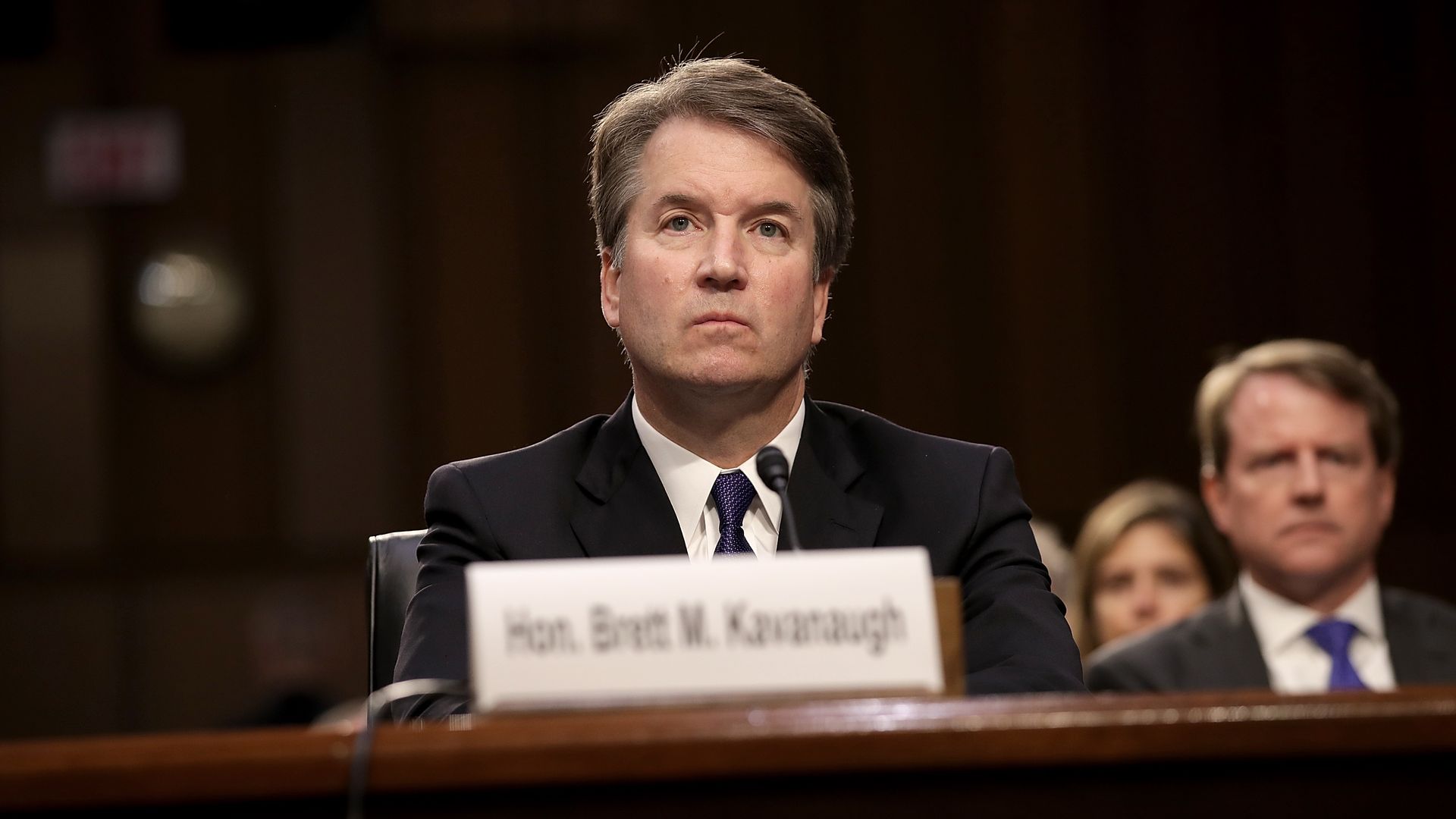 More American voters are against Brett Kavanaugh's nomination to the Supreme Court, with a new national NBC News/Wall Street Journal poll on Thursday showing that opposition has increased by 9 percentage points since last month.
The backdrop: This comes as the judge is ensnared in a controversy after a women accused him of sexually assaulting her when they were in high school more than 30 years ago. Kavanaugh has categorically denied the accusation.
By the numbers: The poll conducted Sunday through Wednesday, found that 38% of registered voters said they oppose Kavanaugh — up from 29% recorded last month. 34% support him.
The poll also revealed Kavanaugh's weak support among women: 28% favor his nomination and 42% are against it. Meanwhile, his favorability among men is 41% to 33%.
66% of Democrats oppose him and 73% of Republicans support his nomination.
Key finding: This is reportedly the highest level of opposition of a Supreme Court nominee since the NBC/WSJ poll started asking about them in 2005.
Go deeper