Co-founder of March for Our Lives leaves group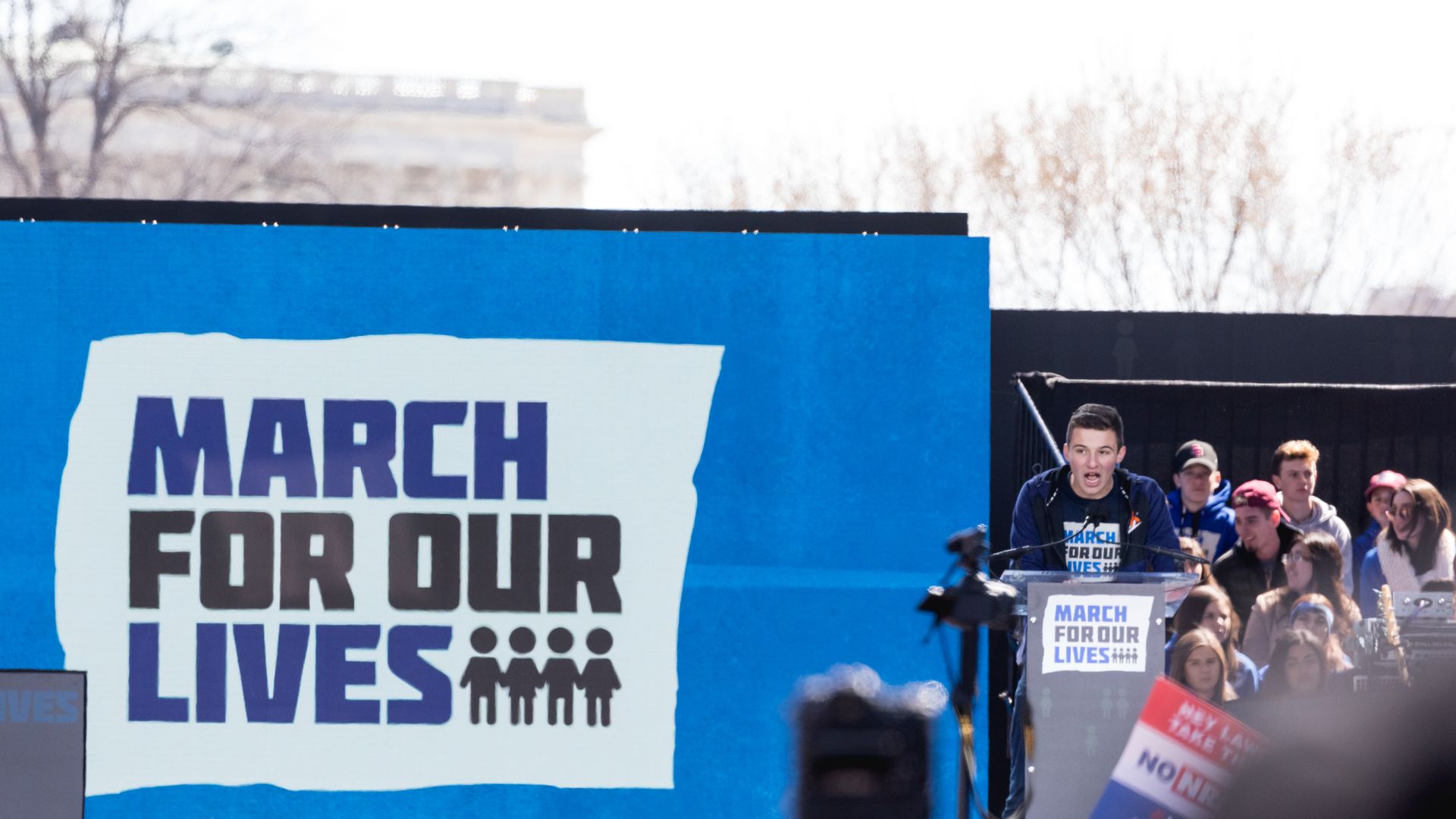 Cameron Kasky, a survivor of the school shooting at Marjory Stoneman Douglas High School and a co-founder of March for Our Lives, has left the group telling Fox News in an interview that "if I thought that my friends and the people I worked with couldn't do it without me I would not have done that, but alas all of our efforts looking forward looked like they didn't really need my involvement."
Why it matters: Kasky famously called out Sen. Marco Rubio (R-Fla.) on stage asking if he'd continue to accept campaign donations from the National Rifle Association. In the Fox interview, Kasky said he would redo the question explaining, "looking back it ticks me off so much when people do [namedrop] because then you're getting that person's name out there and making them a celebrity. Kasky cites a "lack of understanding" of other perspectives as a reason why America can't come up with a bipartisan solution to gun violence.
Go deeper: Read the full interview
Go deeper