Only the White House can order the FBI to investigate Kavanaugh allegations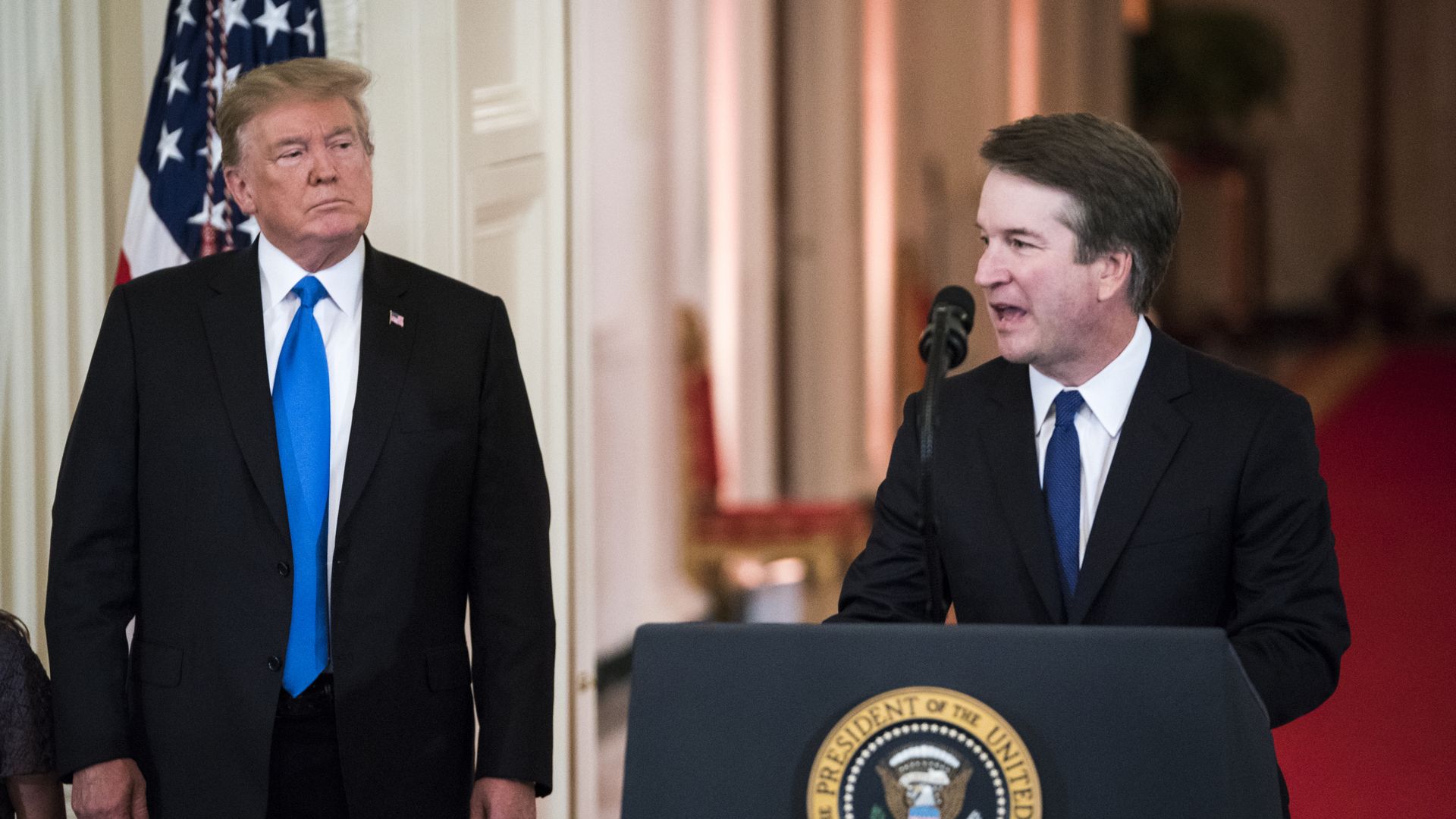 Christine Blasey Ford, the woman who accused Supreme Court nominee Brett Kavanaugh of sexually assaulting her more than 30 years ago, has ruled out appearing at a Senate hearing on Monday, insisting that the F.B.I. should investigate first.
The bottom line: Neither Ford or the Senate has the authority to make such request, according to NBC News' Pete Williams and Ken Dilanian. They explain that only the White House can ask the bureau to launch an FBI investigation.
How the process works: Current and former Justice Department and FBI officials told NBC News that the agency cannot investigate whether or not Ford's claims are true — unless the White House requests it.
The agency performs background checks for federal nominees, the AP explains citing a Justice Department official, but "does not make judgments on the credibility or significance of allegations."
When the FBI conducts a background investigation prior to an official's confirmation, agents can only gather information from interviews and pass it along. Officials said this has been a longstanding practice.
If Ford's allegations are true, there's no suggestion of a federal crime, per NBC. Therefore, the FBI cannot independently decide to open a criminal probe. Senate Democrats, however, are pushing the agency to reopen the background investigation in to Kavanaugh, per the AP.
Kavanaugh denies the allegations, which appear to be misdemeanors, and are beyond the statute of limitations under Maryland law.
Greg Rinckey, a lawyer specializing in employment law and the security clearance process, told the AP that the FBI does not use background checks to look into decades-old claims that never resulted in criminal charges or filed in a police report.
"The FBI is looking for any kind of current problem. What do I mean by current — 7 to 10 years."
— Rinckey said.
Go deeper