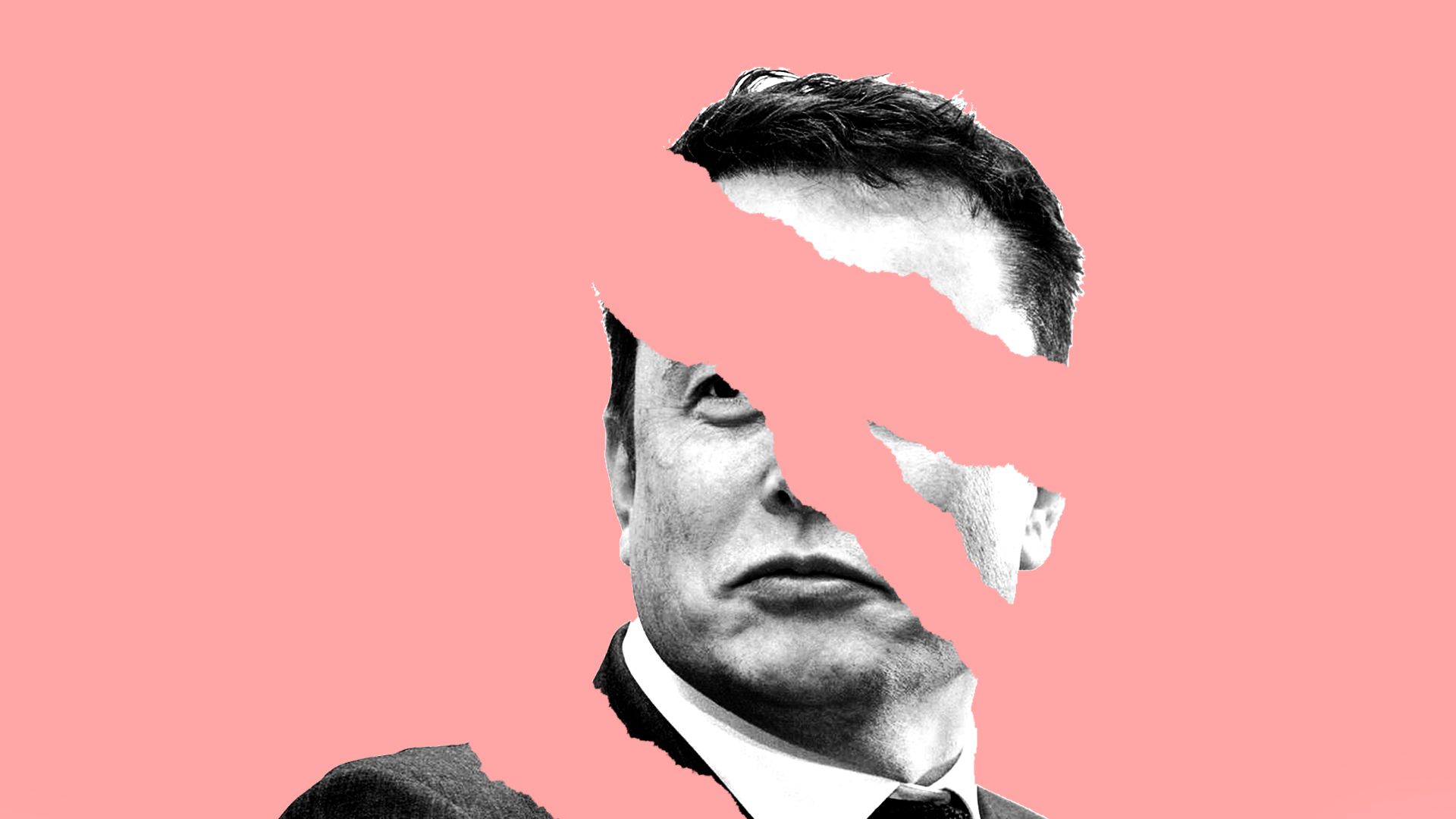 Imagine being Elon Musk — a billionaire who's started two of the world's most famous companies, but now faces self-created blowback leading to a never-ending string of bad publicity and circling stock market sharks.
The big picture: Musk and Tesla face legal problems on several fronts and the company is bleeding key talent. Meanwhile, newer players are emerging in the electric vehicle market as established automakers like Audi are readying new offerings.
The state of Elon:
Tesla is under investigation: Tuesday brought the news, first reported by Bloomberg, that the Justice Department is probing Musk's announcement of (now-aborted) plans to take the company private. The Securities and Exchange Commission is conducting a separate inquiry following Musk's infamous Aug. 7 tweet that inaccurately claimed to have "funding secured" for the deal.
He's facing litigation: British cave diver Vernon Unsworth, who helped rescue the trapped Thai soccer team, sued Musk this week for tweets calling him a pedophile. Those allegations come on top of other instances of erratic behavior by Musk, who admits he's exhausted from a punishing work schedule.
Executives are leaving: Tesla's chief accounting officer Dave Morton recently resigned after just a month on the job, the latest in a string of departures.
More potential rivals are circling: Saudi Arabia's sovereign wealth fund on Monday announced that it's pumping over $1 billion into the startup Lucid Motors, which plans to start producing a luxury EV in 2020. (The fund, however, also bought a roughly 5% stake in Tesla this year.)
What they're saying: Kelley Blue Book analyst Rebecca Lindland said Tesla needs changes on several fronts, from finding a way to better oversee its production — which has faced a series of problems with the Model 3 — to vetting Musk's tweets.
"I have been stating for months and months, long before his behavior went off the rails, that he needs to get an executive team in there who he listens to when they say 'no,'" she tells Axios.
The other side: You don't have to be a fanboy to think that Tesla remains in a fundamentally good spot despite the mishaps.
Tesla has sold more pure electric vehicles than any other company in the world, has plenty of name recognition and a track record of producing lots of cars.
The stock price has been on a roller coaster for months, dropped sharply after the Justice Department news, and it's down roughly 20% overall since early August, but it has hardly collapsed.
Still, Musk is the fulcrum, Lindland says, "I think that Tesla is still built on the promise of Elon Musk as opposed to the promise of electric vehicle technology."
What's next: For better or worse, quarterly updates get outsized attention, and this next round of financials, production and delivery data are crucial.
Musk has said that Tesla will be profitable in the second half of this year.
He's also under pressure to show sustainable increases in production of the Model 3, which is envisioned as a mass-market sedan (although the promised $35,000 base version hasn't surfaced).
The bottom line: Musk says the company is on track.
"We are about to have the most amazing quarter in our history, building and delivering more than twice as many cars as we did last quarter," he said in a recent email to employees.
Go deeper