Republicans seek to curb nationwide court injunctions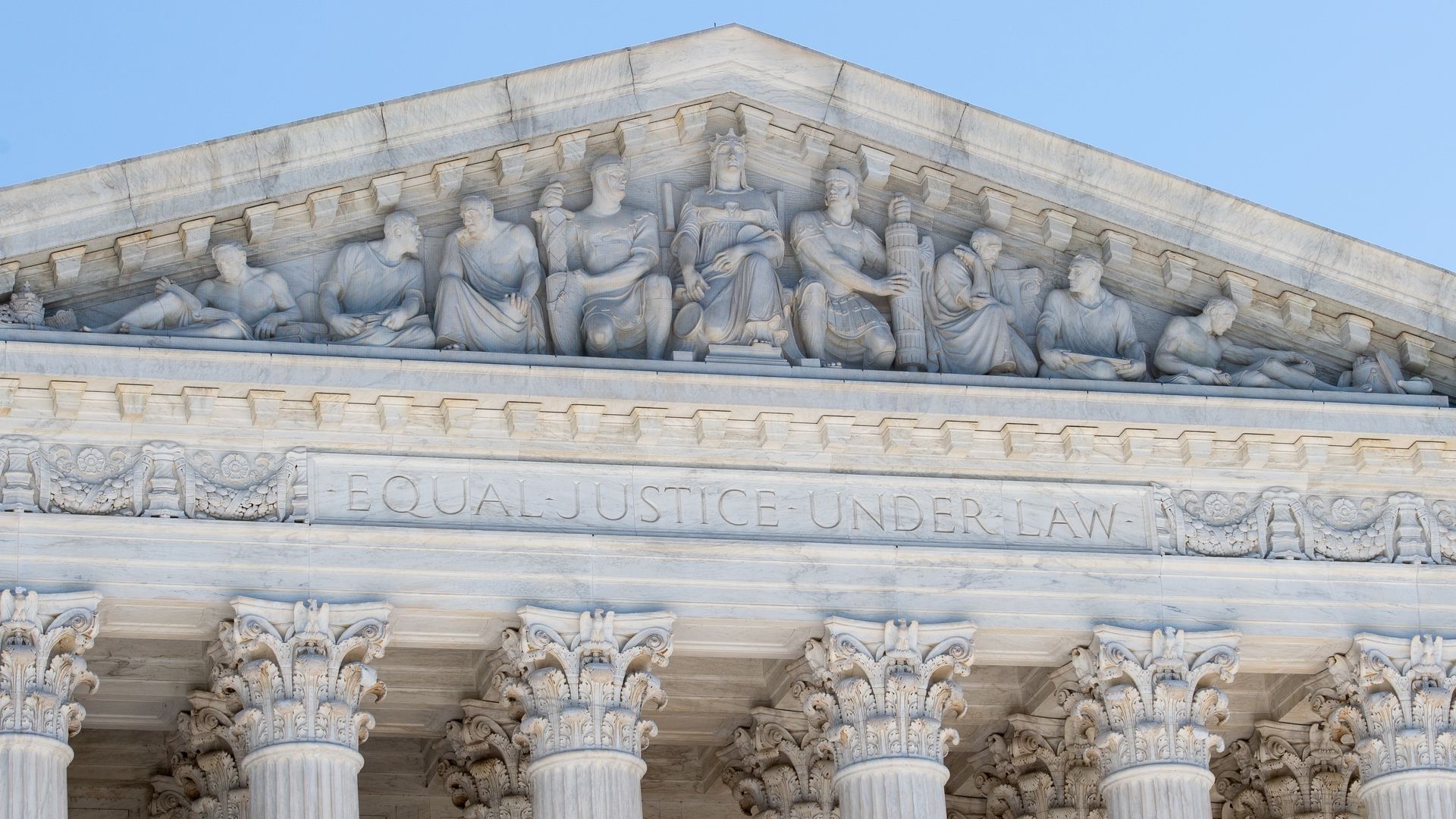 Attorney General Jeff Sessions and congressional Republicans are taking their first steps to rein in federal courts' issuance of nationwide injunctions, signaling a growing frustration over the practice that has halted many of President Trump's key policies and administrative actions.
Why it matters: The tactic allows a single federal judge to block the implementation of federal policy across the country. It's been sought by Democratic state attorneys general and civil rights groups against some of Trump's most controversial policies, like the travel ban and separation of undocumented families at the border.
Trump and the White House consistently blasted them as "outrageous," even prompting a presidential tweet about how "broken and unfair" the court system is.
What's happening: A measure approved by the House Judiciary Committee last week would direct federal district judges to issue rulings only to the parties involved in cases before them rather than applying them across the entire country.
On Thursday, Sessions issued new guidance instructing federal attorneys to push back more aggressively against nationwide injunctions in lower courts, arguing that it is inconsistent with the Constitution's limits on judicial power. While courts have blocked key priorities of previous presidents, Sessions said an unprecedented number of such injunctions have been issued under the current administration.
"This kind of judicial activism ... has become common in recent years. It has happened to the Trump administration 25 times in less than two years. This trend must stop. We have a government to run."
— Sessions, announcing the policy change
What they're saying: House Judiciary Chair Bob Goodlatte (R-Va.) said during a debate on his proposed bill that "judicial overreach in the form of national injunctions has increasingly frustrated administrations of both parties," become too widespread and require congressional action.
Rep. Jerrold Nadler (D-NY): "Nationwide injunctions are certainly not appropriate in all circumstances. There are good reasons, of course, to act cautiously before issuing such a broad remedy. But we should not completely dismantle this important tool."
The bottom line: Carl W. Tobias, a professor at the University of Richmond School of Law, told Axios that respected law experts have made plausible arguments for limiting the practice. But new efforts could be difficult to apply and may cause confusion, Tobias said, warning that it could backfire on future Republican litigants seeking to challenge a Democratic president.
"After all, GOP AGs first made widespread use of [nationwide injunctions] to thwart Pres. Obama's policy efforts in ways that resemble the efforts recently made to thwart Pres. Trump's policy endeavors."
Go deeper