Why the teacher pay wars have only just begun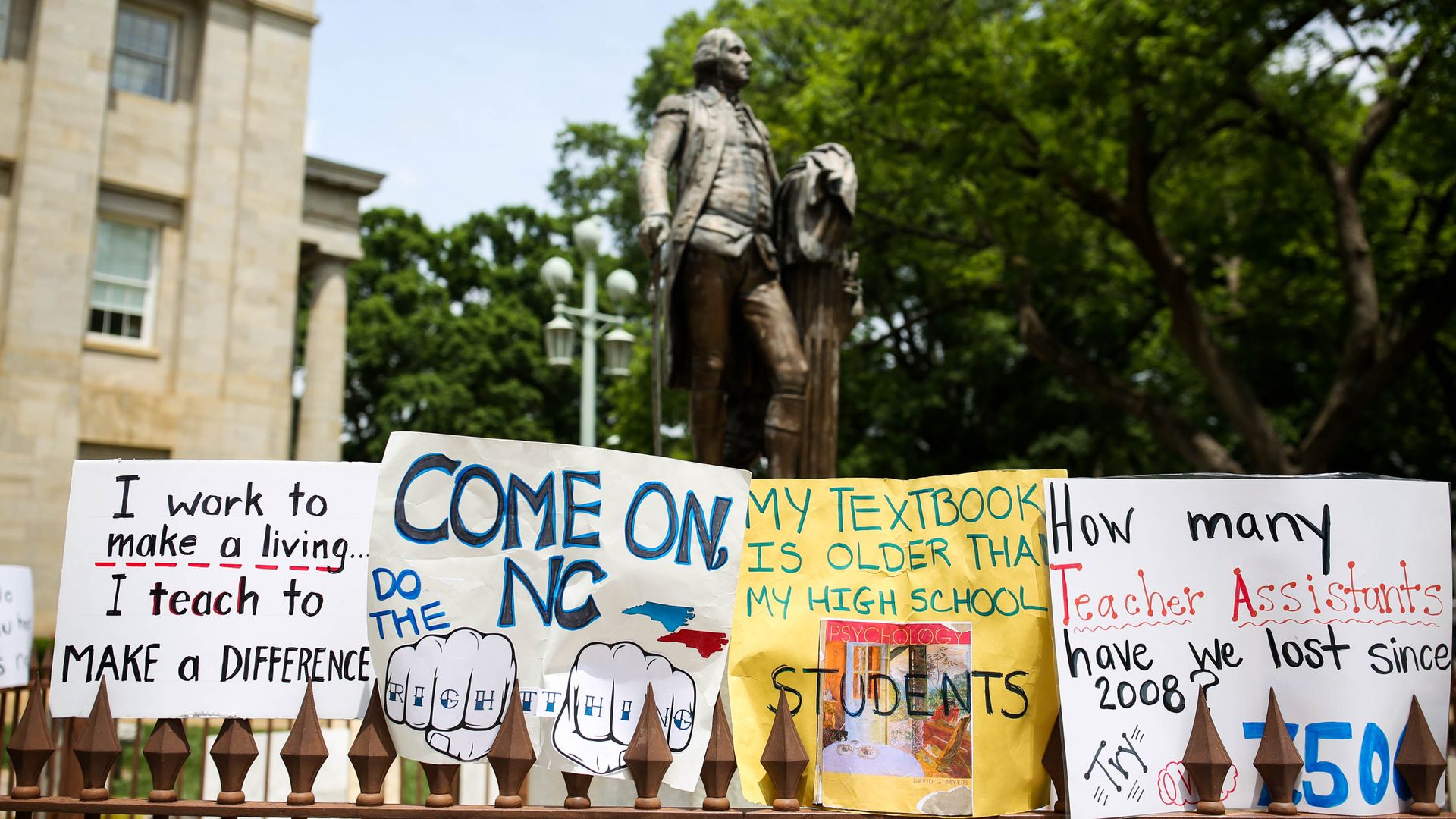 Kentucky teacher Hope Brown is featured on the cover of Time Magazine's late September issue saying "I have a master's degree, 16 years of experience, work two extra jobs and donate blood plasma to pay the bills," in an effort to highlight the issue of inadequate teacher pay.
Why it matters: Brown's and other teacher's statements in the issue show why teachers are willing to fight for better pay despite significant sacrifices in school time.
The state of play: Teachers in seven states have already gone on strike this year, with teachers in Washington being the latest. Teachers in a handful of districts, including Seattle and Tacoma, have been willing to sacrifice school time for better pay.
Other states that have gone on strike include:
The big picture: More strikes are coming and they'll be here soon.
Yes, but: Strikes come with a cost. Teachers are missing school and that time missed concerns students, according to a Quizlet poll of 2,000 high school students. 68% of students polled were concerned about the impact strikes have on a school day.
Tyler Murphy, a high school teacher in Kentucky, said students realize the strikes are for a greater cause if the lines of communication between teachers and students are open. The strikes foster a new "level of respect" for their teachers and their stand.
The bottom line: Teachers won't stop striking, even if there are concerns, until the issue of their pay is resolved. And that isn't likely to happen anytime soon.
Go deeper