State of emergency declared in Massachusetts after gas explosions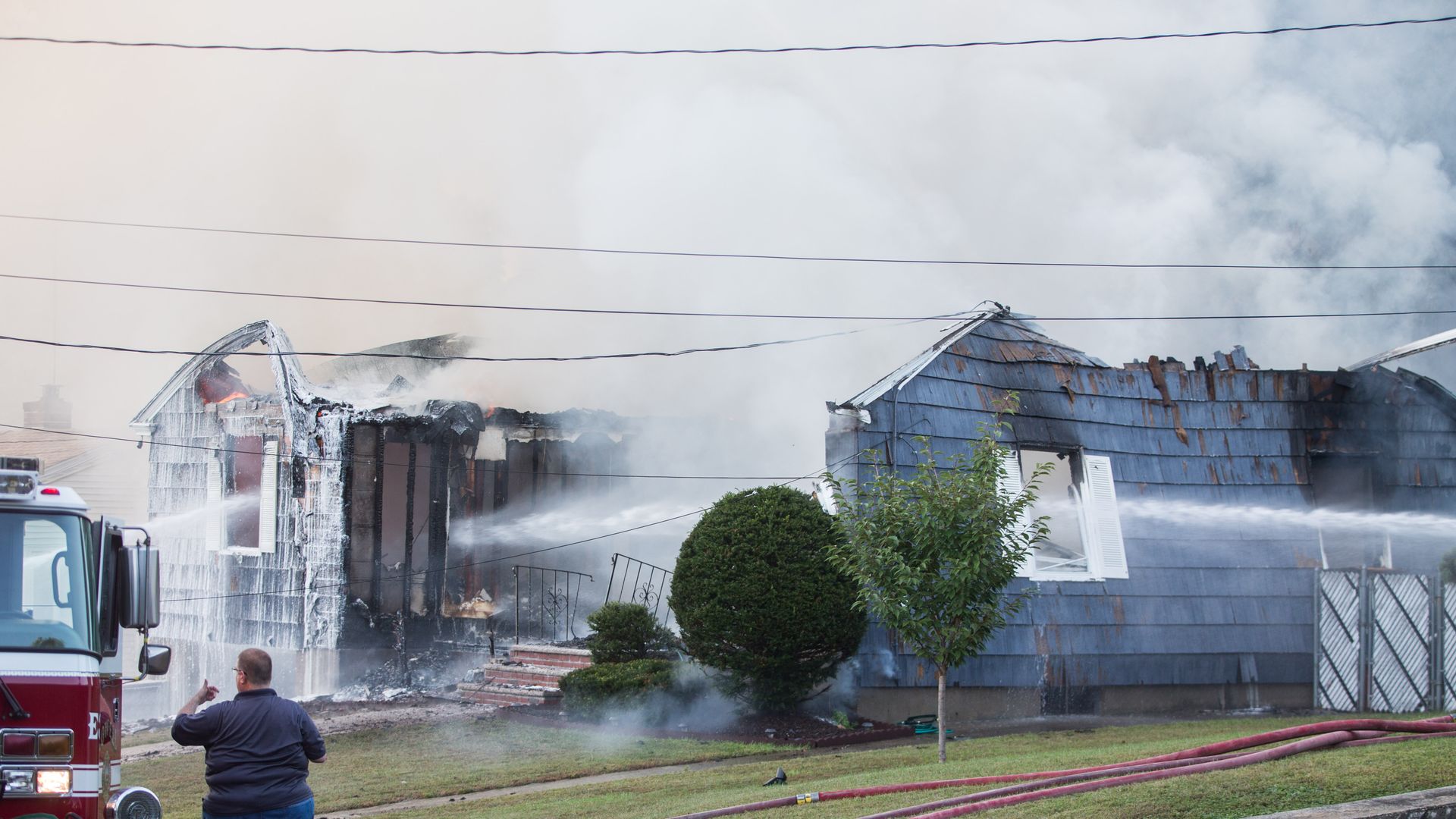 Massachusetts governor Charlie Baker declared a state of emergency two days after fires and explosions caused by over-pressurized natural gas lines ravaged dozens of homes throughout Lawrence, Andover and North Andover and forced evacuations of thousands of residents.
The latest: A new leak was detected Saturday morning in Lawrence as emergency crews swept the area. CBS reports that a teenager was killed and about 25 were injured from Thursday's explosions.
Columbia Gas, the company managing the pipe system and serves nearly 300,000 customers, encouraged people not to enter their homes without a representative from the company.
The problem: The pipe system in the surrounding area is one of the "oldest and leakiest" in the nation, USA Today reports. Columbia Gas has 471 miles of cast-iron and wrought-iron distribution lines connecting throughout the area.
Government officials have encouraged utility companies to replace old pipe lines made of those materials for decades — some were installed "more than 50 years ago."
The company has said it planned on replacing 500 miles of the pipeline, but estimated it would take until 2033. Each mile of pipeline could cost $1 million to replace.
Go deeper