The financial meltdown's green aftermath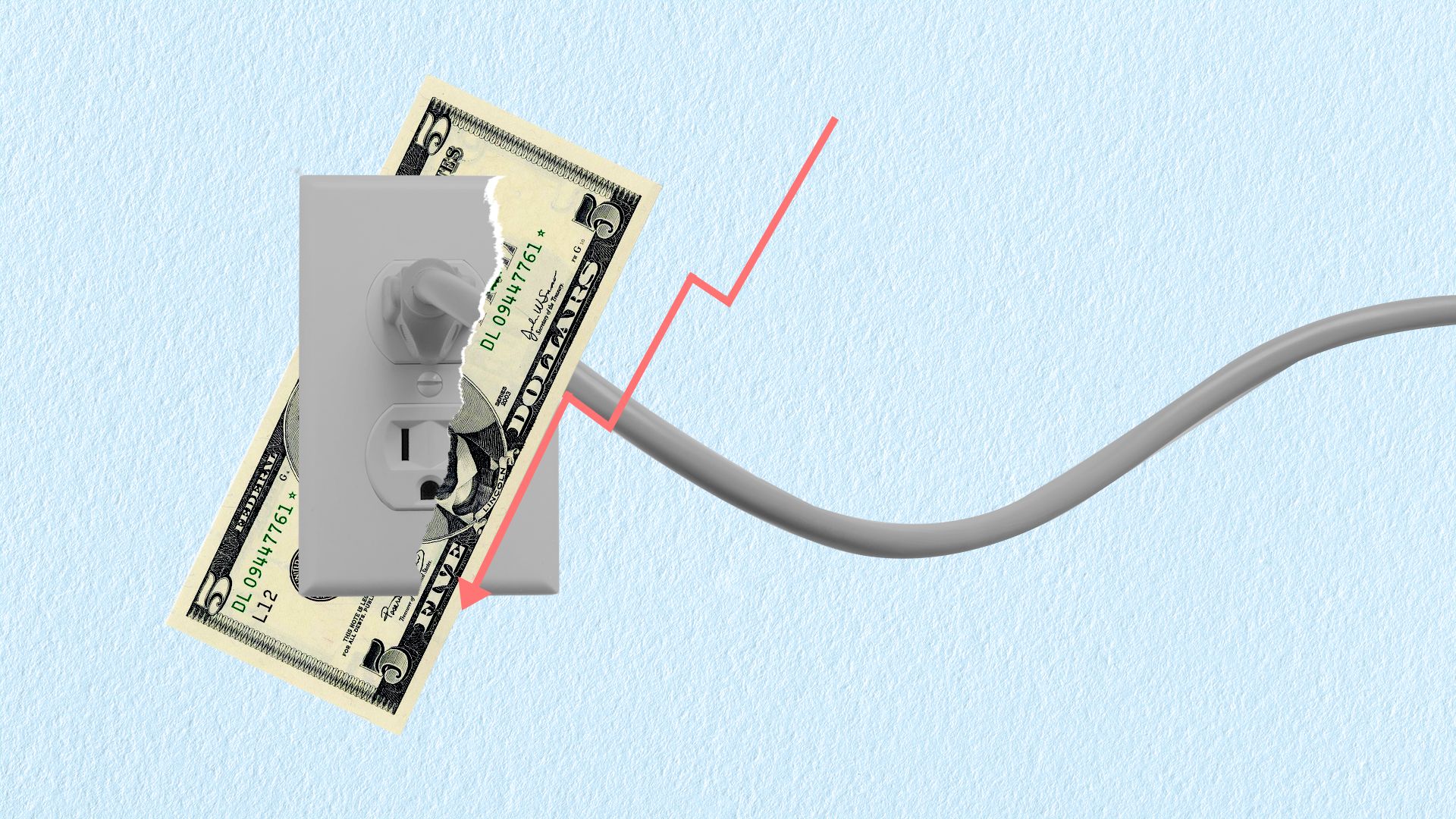 The 2008 financial collapse did not take the renewables industry down with it — and in several ways it even proved a blessing.
The big picture: The 2009 stimulus law funneled some $90 billion into low-carbon energy initiatives, including grants for renewable electricity development in lieu of tax credits. Those grants proved vital. Longstanding tax credits are key to building wind and solar power projects, but the tax equity market collapsed alongside the financial sector.
The Treasury Department quickly launched the grant program, which eventually provided over $26 billion.
"Deployment would have slowed down dramatically because these companies would have had to seek other financing, and it would have been more expensive even if it was available."
— Keith Martin, project finance specialist with Norton Rose Fulbright
Other provisions that aided low-carbon energy included:
The stimulus expanded and helped finance the federal loan guarantee program for various clean energy projects.
Despite some flops (most famously the panel manufacturer Solyndra), the program helped launch utility-scale solar power generation.
It provided the first funding for the Advanced Research Projects Agency-Energy, which seeds R&D into next-wave tech and moves it toward commercialization.
Yes, but: The financial crisis wasn't bloodless for U.S. renewables. It was during this time that China grabbed the lead in solar manufacturing, venture capital veteran Stephan Dolezalek said. And VC financing dried up for building U.S. solar panel manufacturing plants.
"A lot of enthusiasm and momentum that had been built up in the venture community for solar took a substantial hit post-market crash. VC's thereafter simply did not have the capital available at the scale of the factories they needed to fund."
— Stephan Dolezalek, venture capitalist
Another casualty of the financial crisis — and the collapse in oil prices — was availability of financing for companies to produce "advanced biofuels," which are more climate-friendly than traditional corn-based ethanol. These fuels have never scaled up the way Congress envisioned when it expanded the national biofuels mandate in 2007.
Go deeper