Black Democratic women seek change in the party after midterms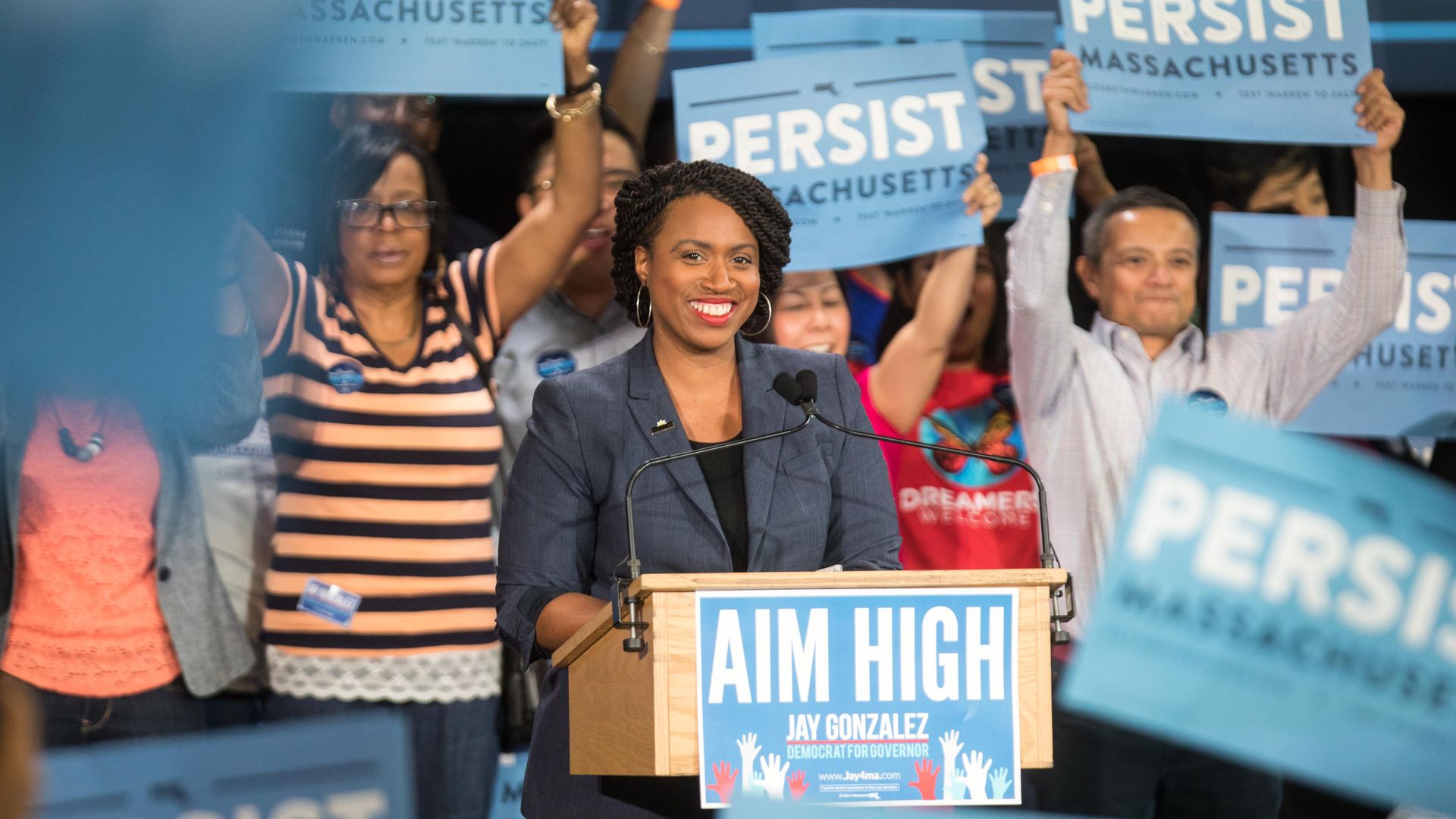 Black female Democratic candidates made it clear on Friday at a meeting of the Congressional Black Caucus that if there's a blue wave in November, "[t]hey want a seat at the leadership table and a role in re-examining how the party works," the Associated Press reports.
The big picture: Black women are a strong voting bloc for the Democratic party. Rep. Terri Sewell told the AP that black women have "been the backbone of the Democratic Party for a long time and we're finally getting our due." Yet many feel slighted by the Democratic party; Axios' Alexi McCammond reported earlier this year that many black female candidates "feel the party isn't investing in them." Ayanna Pressley, who is likely to become the first black congresswoman from Massachusetts, told the AP it's "not enough to just talk about a blue wave...What matters is who are those Democrats?"
Go deeper