Kleiner Perkins is splitting up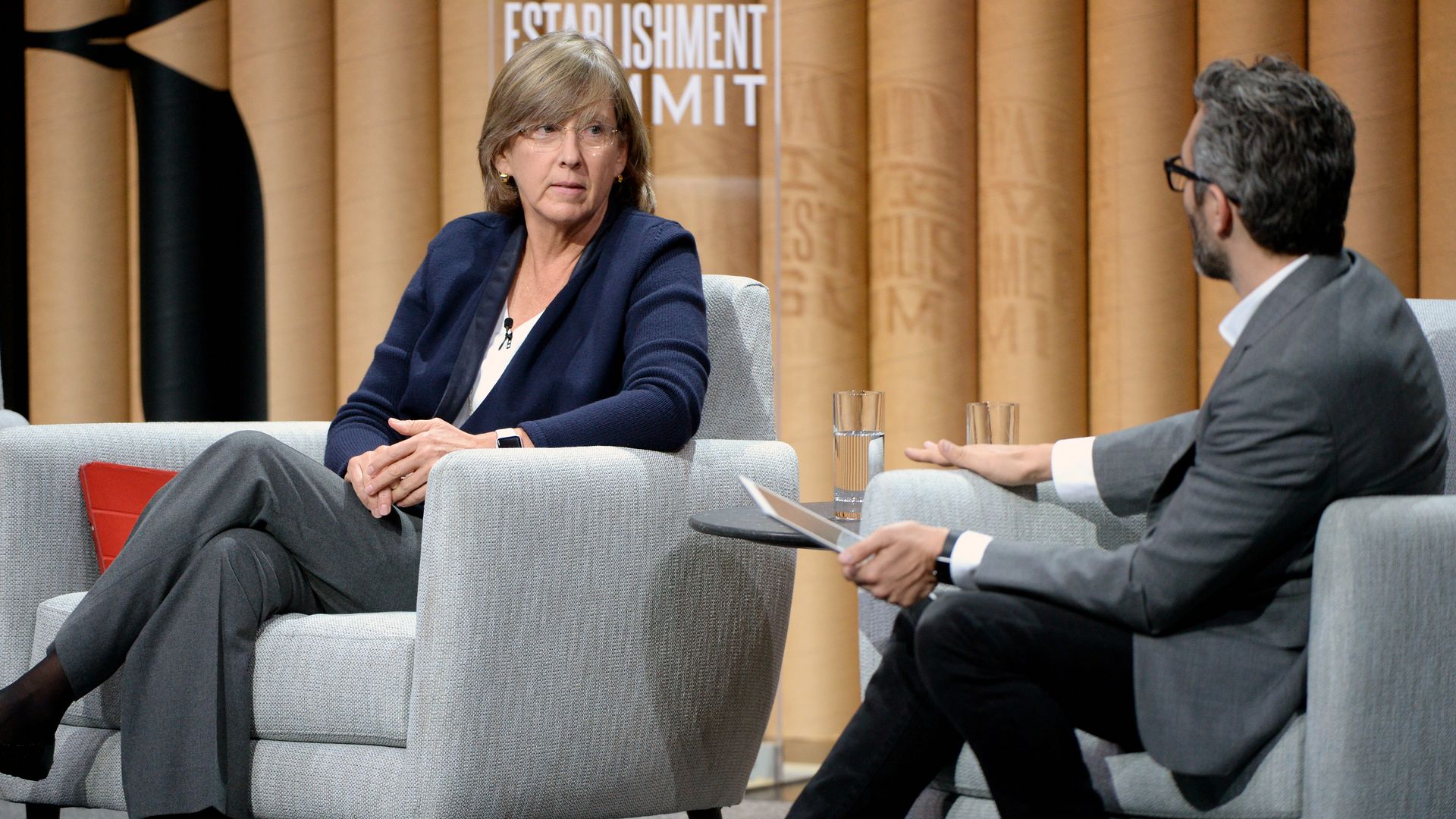 Kleiner Perkins is splitting up, with its digital growth team to form a new, independent firm.
Why it matters: Kleiner Perkins is one of the oldest and most successful Silicon Valley venture capital firms, but most of its recent success has been tied to its later-stage deals.
The firm's "digital growth" team, which has invested in such companies as Uber and Stripe, will spin out into an independent firm. This includes investment partners Mary Meeker, Mood Rowghani and Noah Knauf, plus HR and team-building pro Juliet de Baubigny.
The early-stage team, which has been largely reconstituted over the past 18 months, will continue operating under the Kleiner Perkins brand.
The decision came after more than a month of internal deliberations between the two groups, with an ultimate recognition that many of the original synergies had faded — particularly as growth deals became larger, more data-driven and more international.
The specific timing was also driven by fund cycles, as both groups are expected to raise new funds in 2019. Both are currently investing out of 2016-vintage vehicles ($1 billion for growth, $400m for early-stage).
"I'm proud of our time at Kleiner Perkins," says Meeker, adding that split should enable greater "agility and focus" for each group.
No word yet on the growth group's new name or office location, except that its existing three funds will maintain the Kleiner Perkins brand and continue to use the Kleiner Perkins back-office (at least until it stands up its own).
Kleiner Perkins did not inform most of its limited partners about the change until this morning. Below is a copy of the email they just received from partner Ted Schlein, who will continue to focus on early-stage investing:
I am reaching out this morning to include you in changes that will be taking place at Kleiner Perkins in our continued effort to maximize future opportunity for venture and growth.
The Digital Growth Fund team, led by Mary Meeker, Mood Rowghani, Noah Knauf and Juliet de Baubigny will spin out from Kleiner Perkins and raise future funds as an independent firm.  Growth investing has changed as the market has become increasingly global and companies stay private for longer, requiring different strategies to pursue investments, perform research and add value.
The environment for venture has also evolved — with larger checks being written for seed and A rounds and more support from partners required to build companies — demanding a high degree of specialization and extreme focus to excel.  The changes in both areas have led to less overlap between venture and growth and creating two separate firms with different people and operations now makes sense.
All of this is being done with the best interests of each group's investors at heart, driven by future opportunity.  We believe that two independent firms – each with a team focused on what it does best – maximizes value for you, our limited partners.   We will have a vested interest in each other's success and will maintain a strong partnership going forward with shared economics and continued collaboration. The new growth fund will have a preferred opportunity to support successful, high growth companies from the Kleiner Perkins venture portfolio.
What does this mean for you? The management of all DGF funds (1, 2, and 3) will remain exactly the same, with each investment continuing to be managed by its existing lead partners.  We will continue to operate as one firm until the growth team finishes investing DGF3 and launches its independent firm sometime in 2019.  At that time, the growth team will make new investments through their new firm, while continuing to manage DGF funds 1, 2, and 3 in a manner consistent with their role as active Managing Members today.  The DGF team will continue to be reachable through KP email and the KP back office will continue to support DGF1, 2 and 3 for their remaining terms.
We have set up a call on Monday, September 17, 2018 at 9:00am PDT to address any questions you may have...
It is an exciting time for Kleiner Perkins as we help launch a new firm with the growth team and further strengthen our focus on Kleiner's venture roots and ability to work shoulder-to-shoulder with founders to build and scale companies. 
Go deeper