California's electric possibilities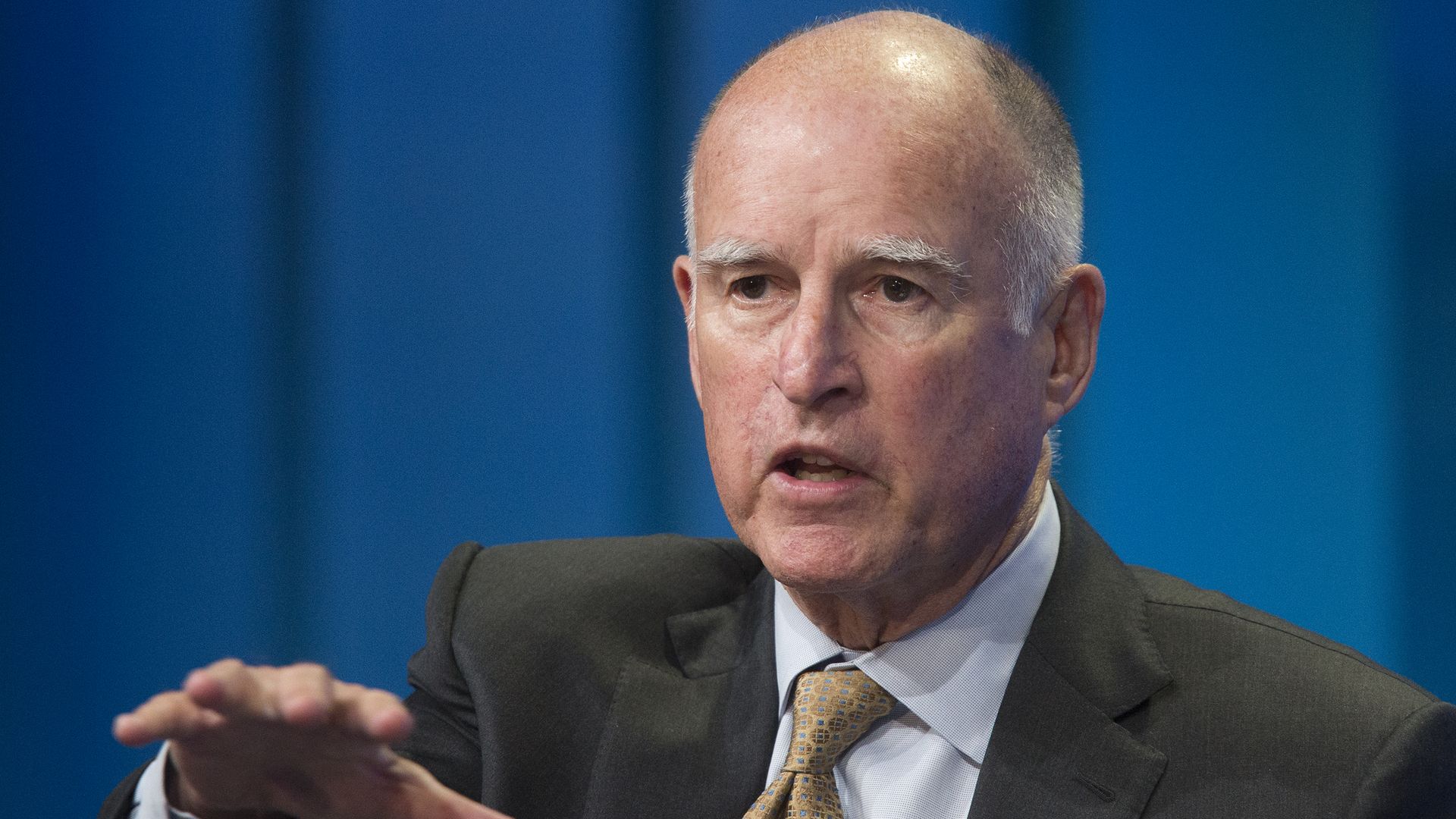 California's new law to decarbonize electricity could drive even bigger emissions cuts in other energy sectors of the huge state, according to a new analysis by the nonprofit group Third Way.
The big picture: The law signed this week requires the world's fifth-largest economy to have 100% carbon-free electricity by 2045. And Gov. Jerry Brown issued an executive order to have the whole state become "carbon-neutral" by then.
Third Way's memo breaks down what happens if the power law is accompanied by aggressive efforts to electrify transportation, and space and water heating.
And that's not a fantasy — the analysis notes that regulators envision electrification as a key way to help meet the state's existing 2030 emissions goals.
By the numbers: The group's 2030 projections show...
The power sector effect of the law, SB 100, would cut 84 million metric tons of CO2 per year.
Another 91 million metric tons annually comes from taking a large bite out of transportation and heating emissions, with most of that coming on the transportation side.
The bottom line: "[T]he emissions reductions from SB 100 will more than double if California follows through in electrifying other parts of the economy," the memo states, adding that more gains are expected post-2030.
Yes, but: Ok that's a lot, but Third Way also notes it adds up to 40% of the state's total emissions. So, there would still be much further to go in transport and electricity, and the state also has to address other sectors — notably agriculture and industry, which are big emissions sources.
Quick take: The term "electrify everything" is gaining currency in climate policy circles, and the memo provides helpful projections of what can happen if policymakers breathe life into the phrase.
Go deeper