Pope Francis to summon Catholic leadership for summit on sex abuse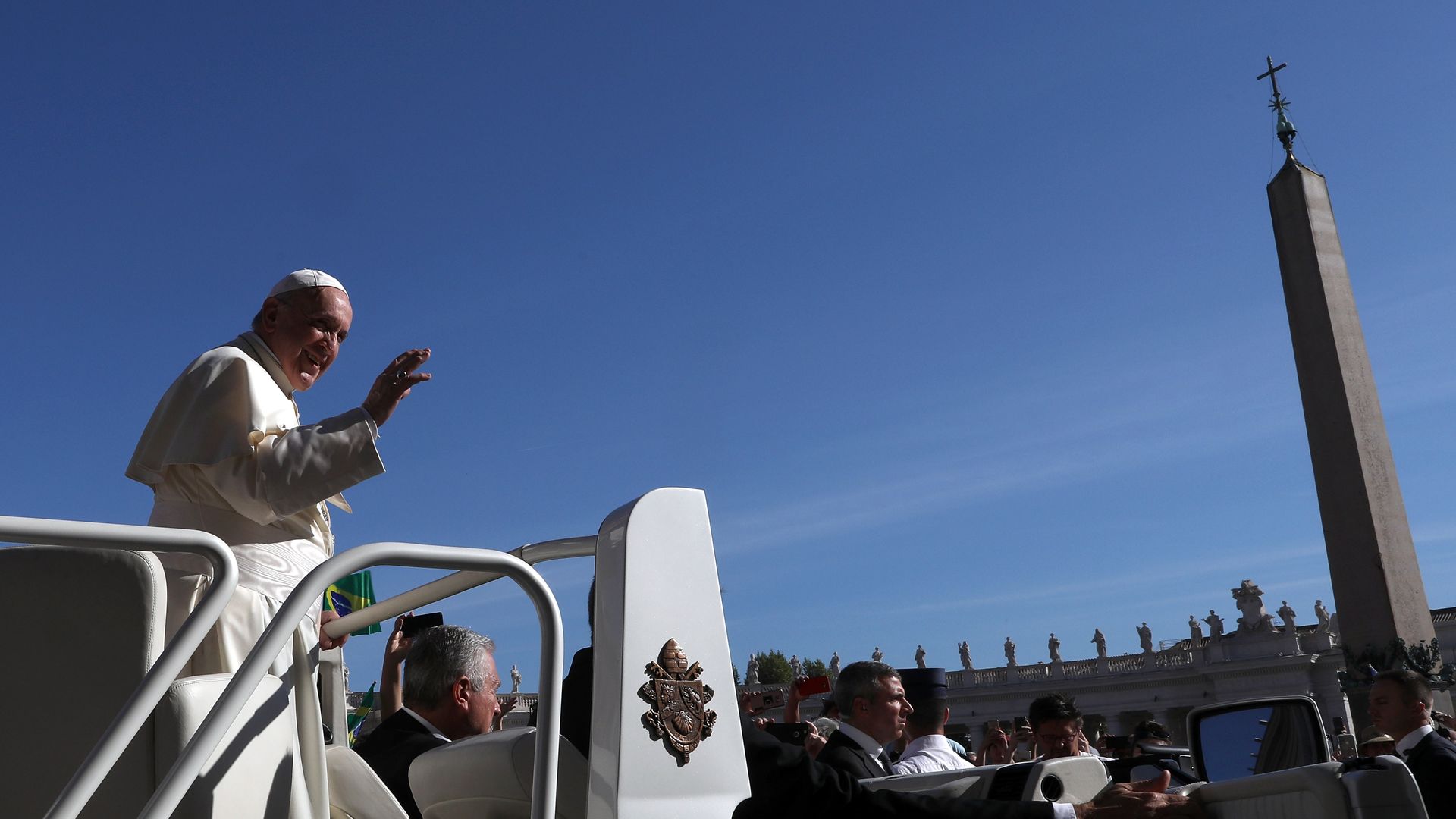 Pope Francis has called on the heads of all bishops conferences worldwide to convene for a summit in February at the Vatican to discuss how to confront and prevent sex abuse by clergy members, the AP reports.
Why it matters: The Pope has been under pressure to deliver an adequate response to the overwhelming outcry against abuse in the church. He has been accused by the Vatican's former ambassador to Washington of failing to act against Cardinal Theodore McCarrick after knowing he had been accused of sexual misconduct.
Go deeper