Former EPA chief Scott Pruitt in talks to become coal consultant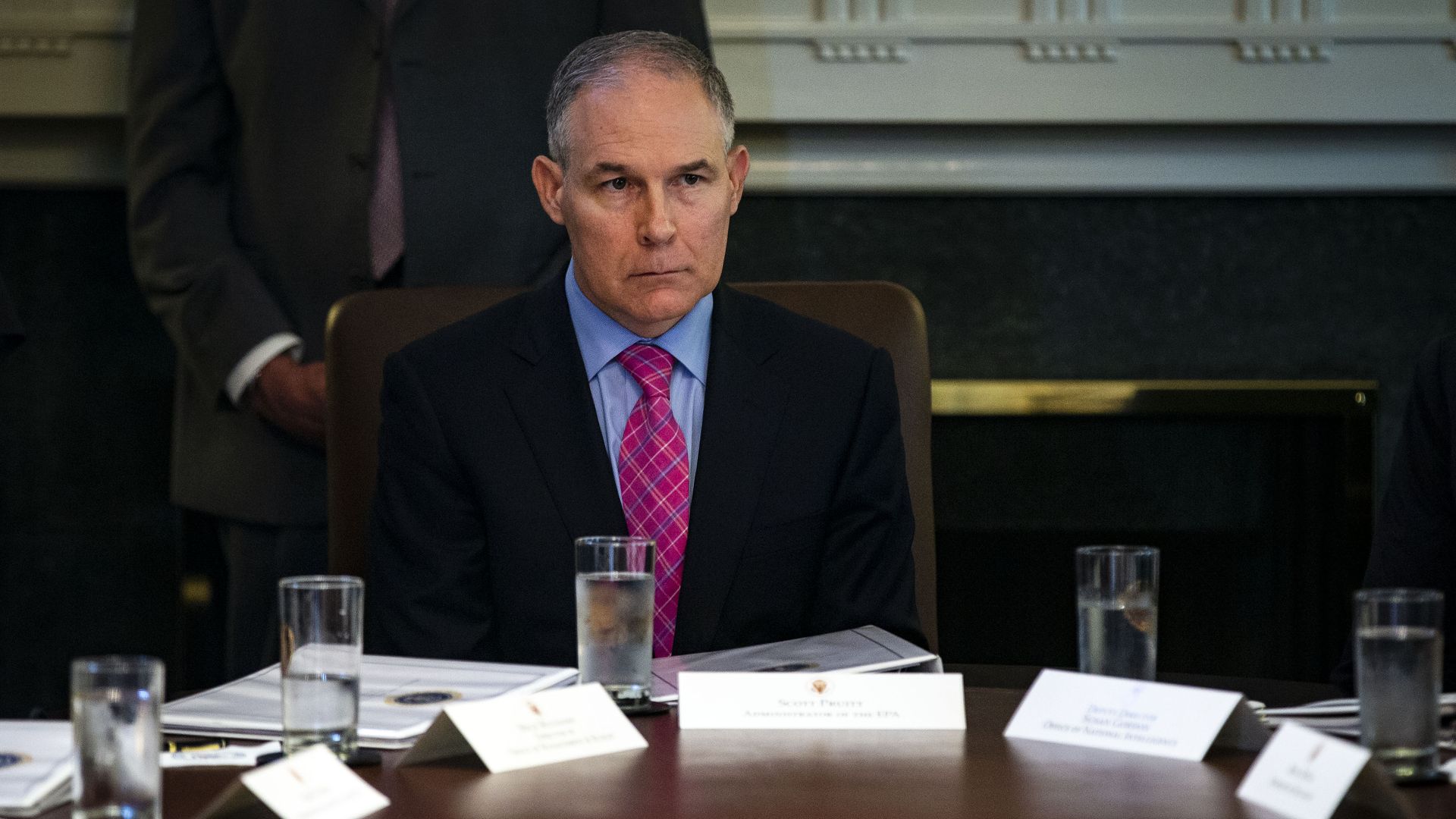 Former head of the Environmental Protection Agency Scott Pruitt is in talks to work as a consultant for Kentucky coal mining businessman Joseph Craft III, The New York Times reports.
Why it matters: This is the first time Pruitt has made a career move since his departure from the EPA in July. Pruitt laid out his plans to develop a new consulting firm in one-on-one discussions with several executives during a Kentucky Coal Association meeting last week.
"Mr. Pruitt's next career steps have been the source of interest particularly in Oklahoma, where he is seen as a viable candidate for the United States Senate or to be governor."
— NYT's Lisa Friedman, Hiroko Tabuchi and Eric Lipton write.
Go deeper