Carbon removal group rebrands as tech gains steam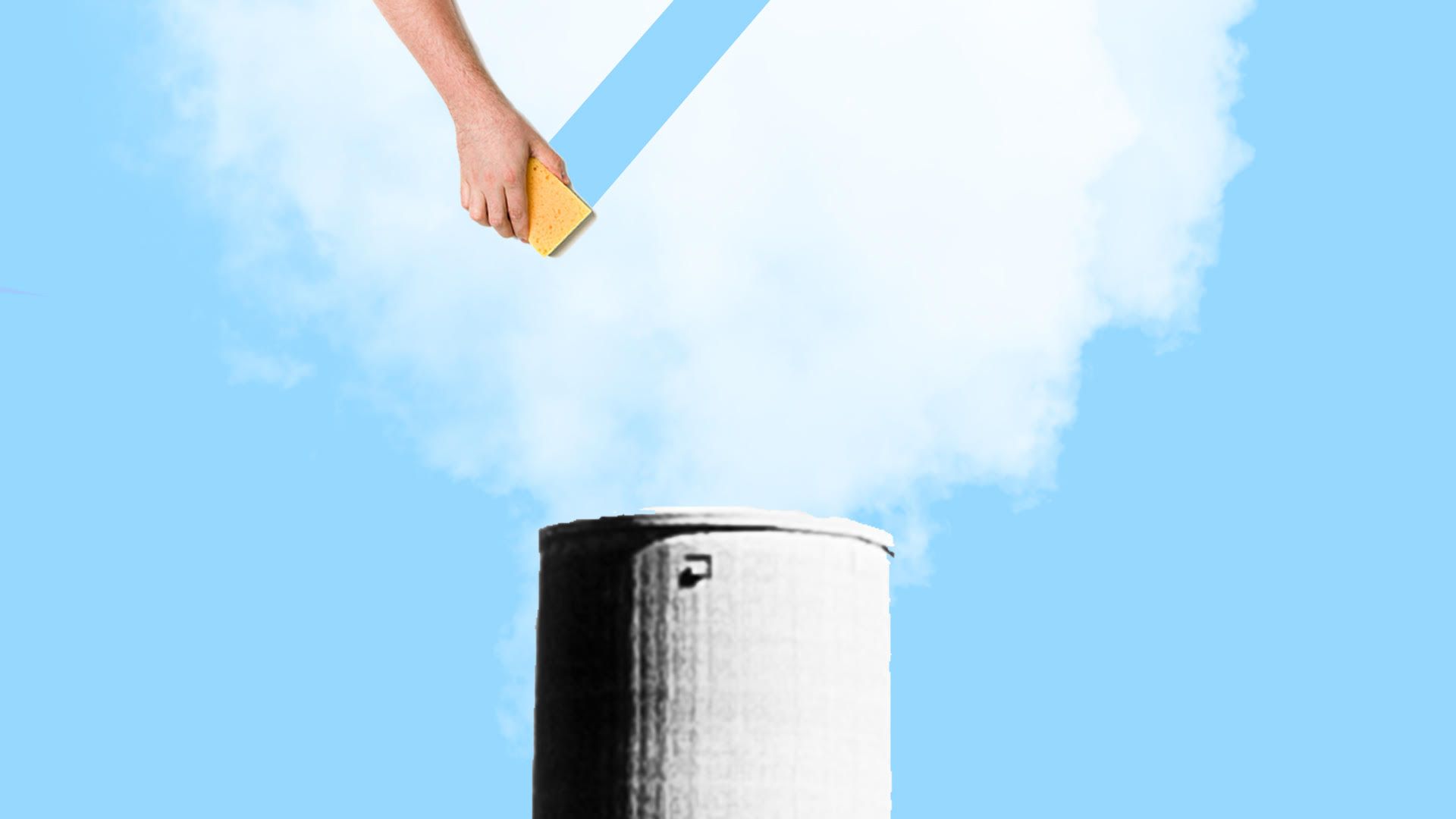 A nonprofit pushing technology that captures carbon-dioxide emissions from the sky is rebranding and redoubling its focus as the zany-sounding tech gains steam.
Why it matters: The evolution of the group, Center for Carbon Removal, reflects growing interest in the technology among foundations and other groups. Experts say it's increasingly essential for limiting Earth's temperature rise and avoiding the worst impacts of a warmer world. That's because there is already so much buildup of greenhouse gases in the atmosphere, we've reached a point that some needs to be taken out.
The details:
The group, launched in 2015, is rebranding as Carbon180. The name is designed to emphasize not just talking about the technology, but actually working to support its commercialization too. That ranges from capturing carbon directly from the sky to using forests, which soak up CO2.
The group's rebranding comes alongside a new report laying out how it hopes to do that, like upping R&D, and creating training programs to support what's known as the new carbon economy.
The big picture: Carbon180's renewed focus follows similar action elsewhere in the energy and climate space, including:
A think tank led by Ernest Moniz, President Obama's energy secretary, announced earlier this week it was developing a plan for this same type of technology, per E&E.
The University of Michigan launched a multi-million dollar Global CO2 Initiative last month aimed at putting the captured CO2 to use.
One level deeper: Technology capturing CO2 from air is technically feasible but prohibitively expensive in most cases. The captured carbon can in chemical theory be used for almost anything, ranging from carbon fiber building material to shoes and beer. It can also be stored underground. Here's two companies around the world deploying it:
Last year Switzerland-based Climeworks opened its first commercial-scale plant that captures CO2 from the air.
Canada-based Carbon Engineering, whose investors include Bill Gates, is planning to build its first commercial plant by early next year.
Go deeper