Sen. King to vote no on Kavanaugh confirmation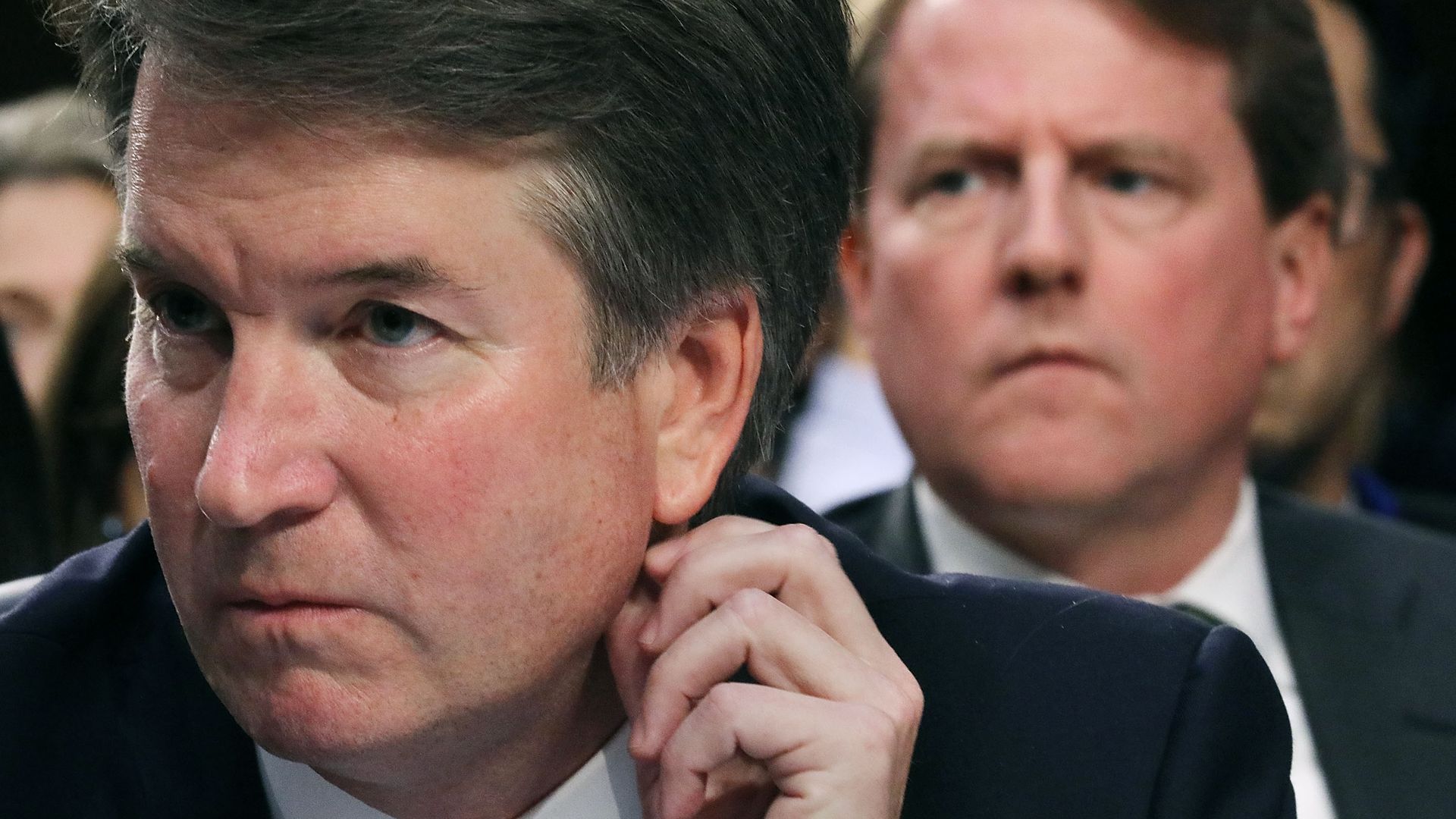 Sen. Angus King (I-Maine) will vote no on Brett Kavanaugh's confirmation to the Supreme Court, he said in a statement on Wednesday.
Why it matters: King joins a handful of democrats who have already announced their "no" vote on Kavanaugh's nomination. While his decision is far from a deciding vote, more moderate senators such as Sens. Susan Collins, Lisa Murkowski and Joe Manchin still hang in the balance and could have a large impact on the confirmation. King cites Kavanaugh's views on presidential power, his answers during the hearings, and the release of documents as reasons for the decision.
Go deeper