44 million Americans live with a primary care shortage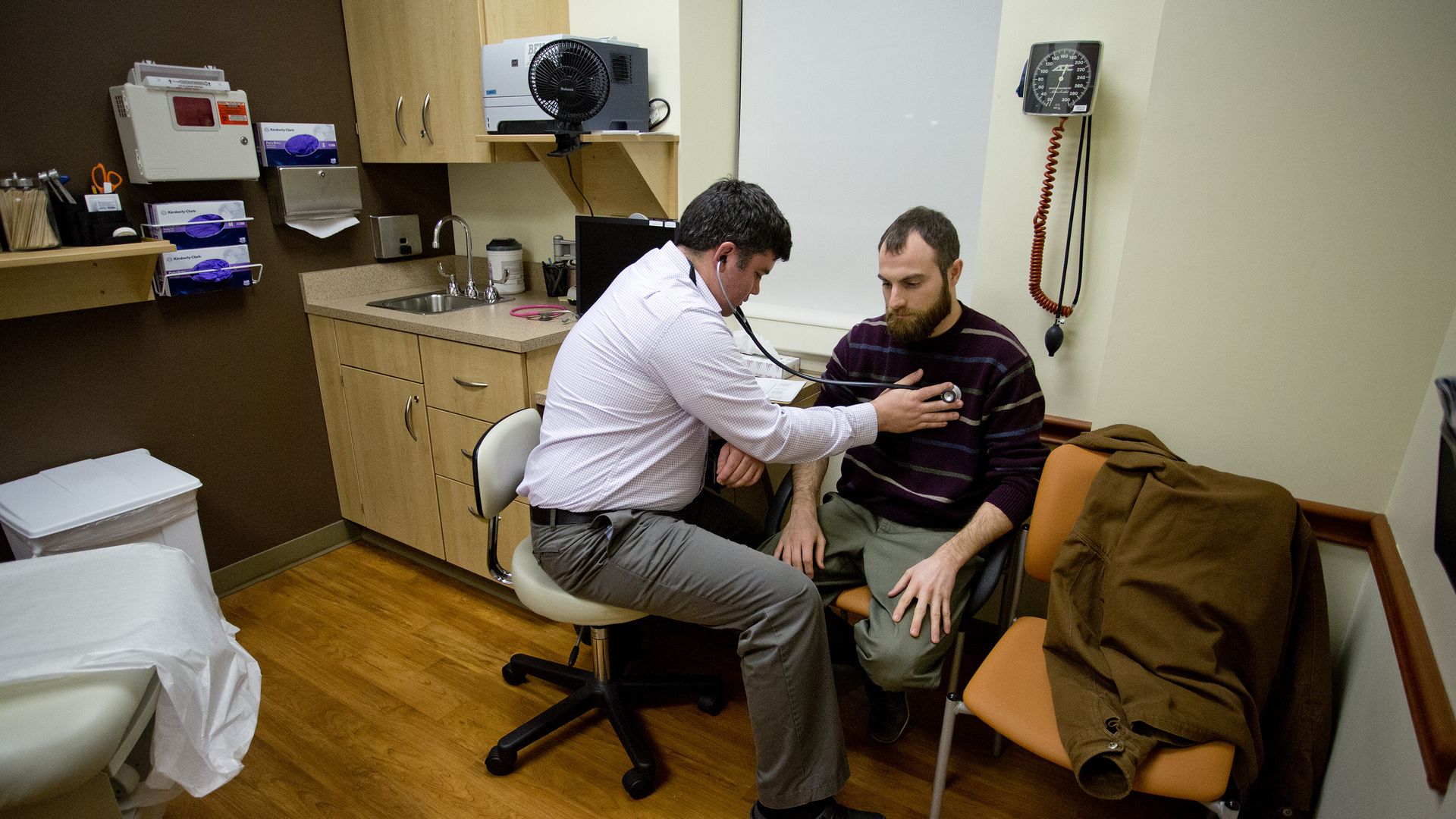 Roughly 44 million people — 13% of Americans — live in a county with a shortage of primary care doctors, according to a new report this morning from UnitedHealth Group, the country's biggest insurer.
By the numbers: Primary care isn't a very lucrative specialty, and that's part of the reason more doctors don't go into it.
The shortage of these physicians could more than double by 2030, United says, as an aging population creates more demand but the supply of doctors stays relatively steady.
What they're saying: United wants more states to let nurse practitioners fill the void and take on more primary care duties.
The law in 22 states allows nurse practitioners to do everything their medical training allows, but 28 states put at least some restrictions on the services nurse practitioners can provide.
"Allowing NPs to practice to the full extent of their education and training represents a meaningful, timely opportunity to increase primary care capacity in the U.S," United says.
Between the lines: Nurse practitioners and other non-doctor clinicians are also generally less expensive than doctors — a big plus, from an insurance company's perspective.
Go deeper