Restaurant concept Spyce raises $21 million in Series A funding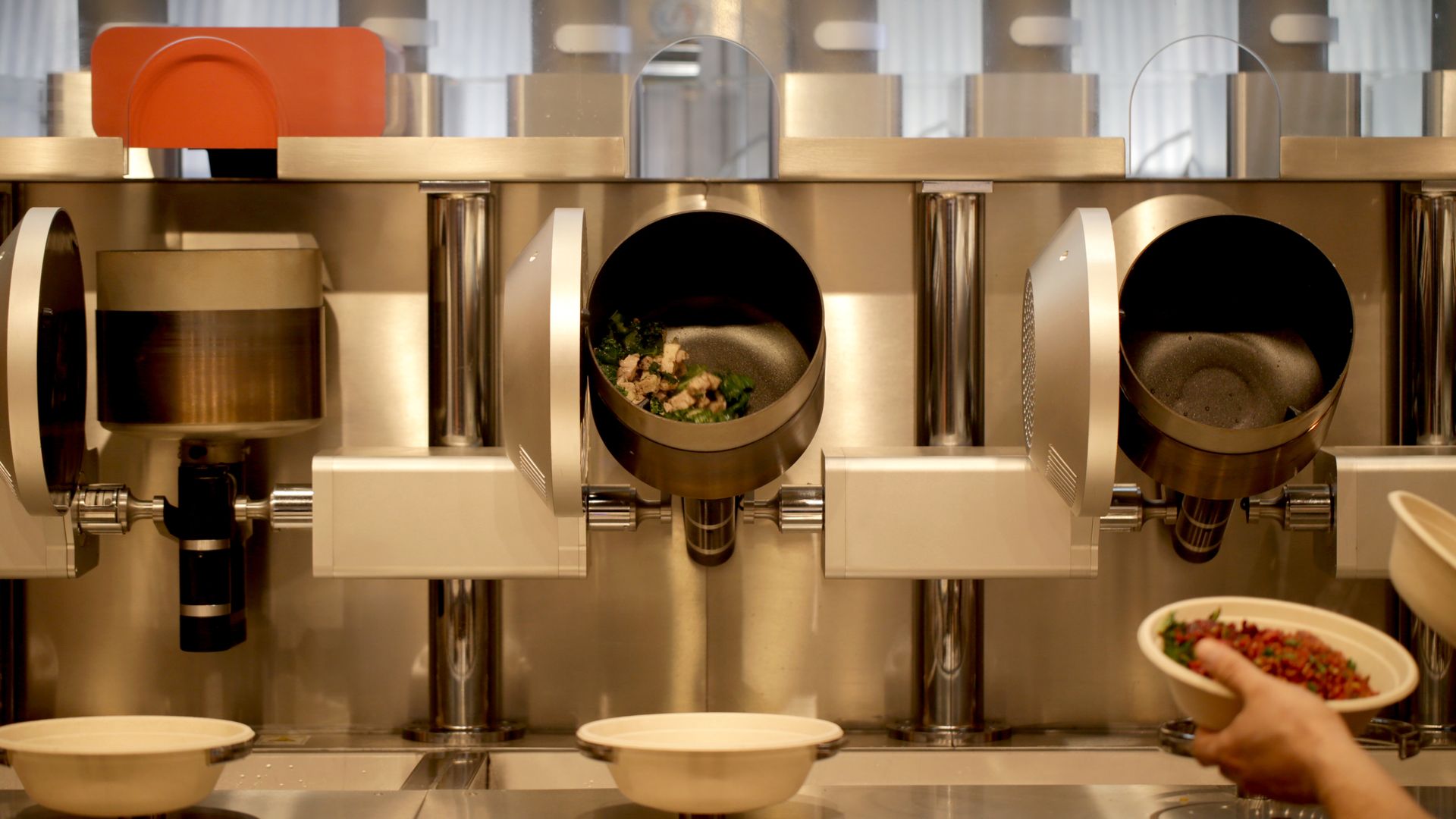 Spyce, a Somerville, Mass.-based restaurant concept that features a robotic kitchen, raised $21 million in Series A funding co-led by CollabFund and Maveron.
Why it matters: Because this could be the future of fast-casual restaurants, although there are questions as to whether Spyce itself is being valued as a restaurant chain or a tech company.
Other investors include return backer Khosla Ventures, and chefs Thomas Keller, Jerome Bocuse, Daniel Boulud and Gavin Kaysen.
Bottom line: "The entire experience at Spyce, from start to finish, requires customers to interact with technology. Order on a touch screen, and then wait as a robot makes your Moroccan bowl. There are some human employees at Spyce — they help guide customers through the ordering process, if need be, and perform some tasks that the robots cannot, such as prepping ingredients and garnishing the finished plates." — Terrence Doyle, Eater Boston
Go deeper