By the numbers: U.S. has spent over $1.5 trillion on wars since 9/11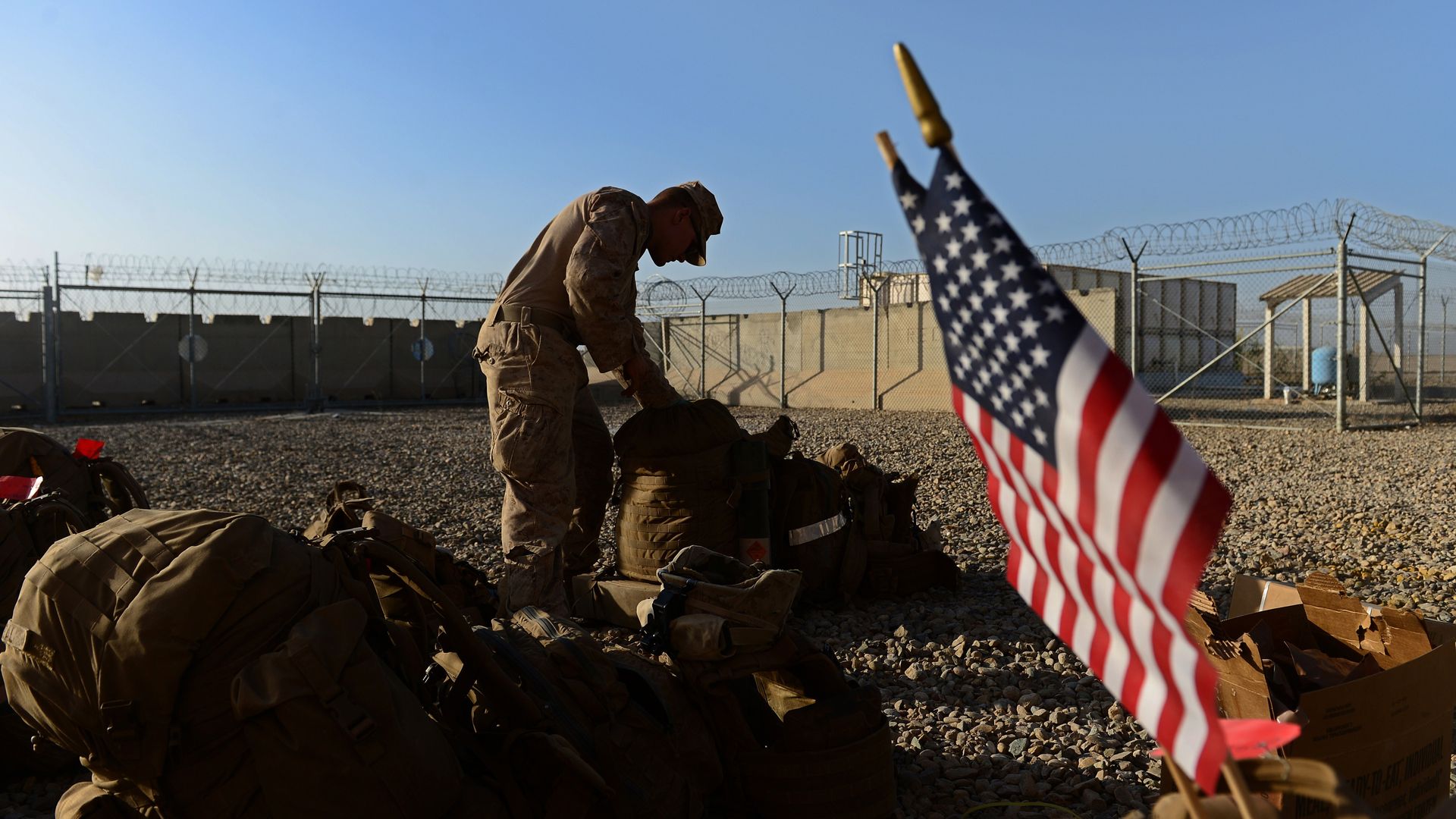 U.S. military operations in Afghanistan, Iraq and Syria following the September 11 attacks have cost American taxpayers more than $1.5 trillion, CNBC reports, citing a Defense Department report.
Key figure: The war in Afghanistan, America's longest war, cost the most at $134.3 billion. Defense Secretary James Mattis, who arrived in Kabul last Friday, is seeking to restart long-moribund peace talks with the Taliban.
By the numbers: The three current military actions — Operation Freedom's Sentinel in Afghanistan, Operation Inherent Resolve in Syria and Iraq, and Operation Noble Eagle for homeland security missions in the U.S. and Canada — have cost the country more than $185 billion of the total amount.
Noble Eagle's military operation has accounted for $27.7 billion, and Inherent Resolve has cost $23.5 billion.
The money is used to cover expenses such as troops' salary, training and military equipment.
State of play: According to the AP, there are almost 15,000 U.S. troops in Afghanistan supporting combat against the Taliban. Roughly 2,000 are in Syria, working with the Syrian Defense Forces or providing support to local militias battling ISIS, per USA Today.
The AP also reports that there are approximately 5,200 troops in Iraq.
Meanwhile, Al Qaeda is gaining ground in the Middle East and North Africa, the Los Angeles Times reports, a move that would force the U.S. and other allies to stay longer and bolster their military operations there.
Go deeper