Northern U.S. states lead the way with community solar projects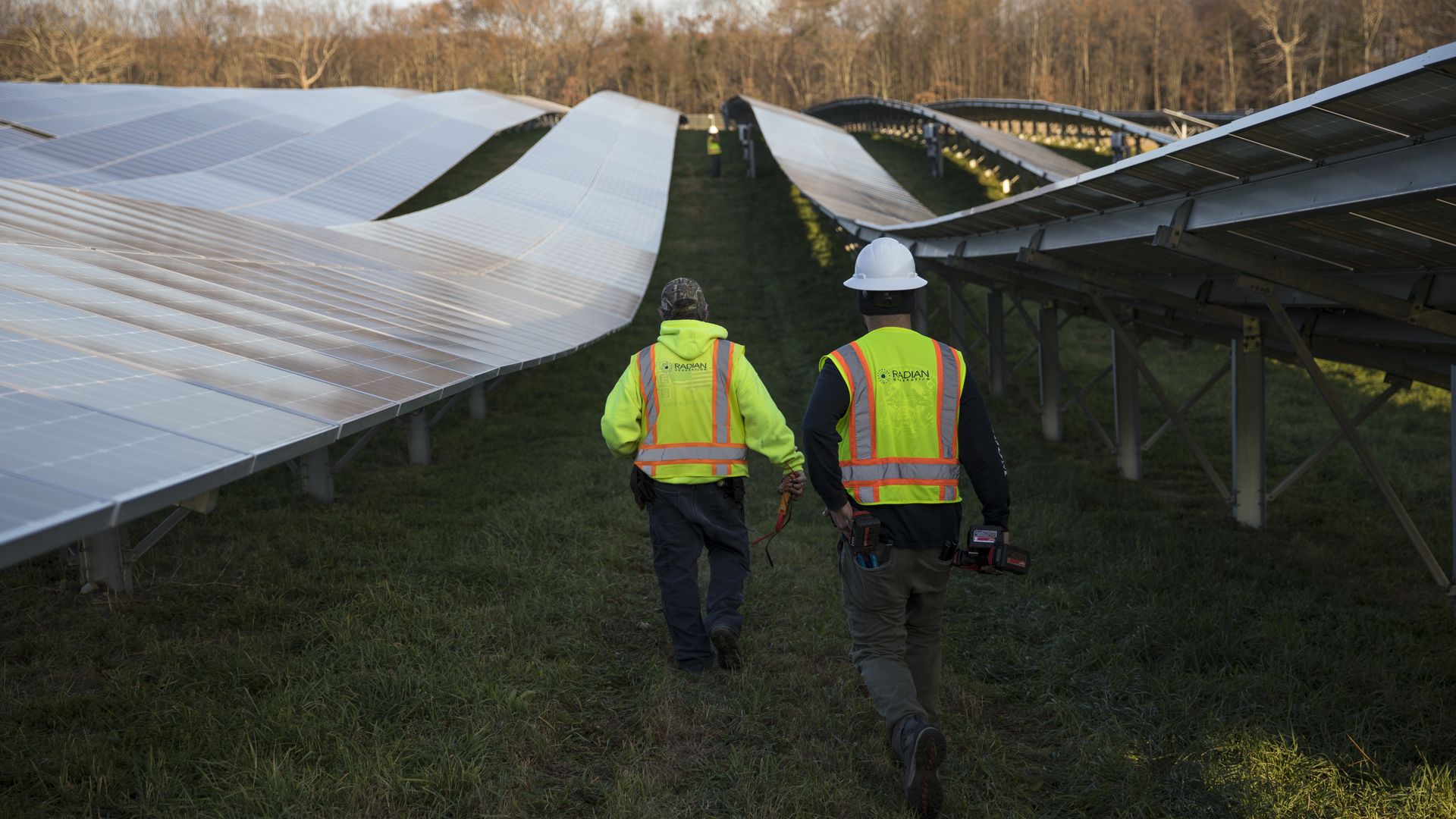 1,023 megawatts of community solar have been installed in the U.S. as of Q1 2018, according to a recent report, enough to power roughly 150,000–200,000 homes. Massachusetts, New York, Minnesota and Colorado are leading the way in providing community solar resources for their communities.
The details: Community solar refers to both community-owned solar installations and third-party-owned installations that allow anyone in the area to access the energy and , in some cases, obtain energy credits toward their electric bills. People who cannot afford solar installations or do not own the necessary real estate (renters, homeowners with shady rooftops, etc.) can participate and request clean energy through local utilities if community projects are available nearby. Several subscription models exist, from buying a share of panels in a solar farm to simply tapping into the power generated.
Colorado installed the first community solar program in 2011 and has expanded to include and involve low-income communities. The Coyote Ridge Community Solar Farm, located in Fort Collins, will have 1.95 megawatts of solar capacity when finished and will be the largest low-income installation in the U.S. Minnesota leads the way with 401 megawatts of community solar capacity, the most of any state, however most participants are commercial clients.
In the northeast, Massachusetts and New York both have strong community solar for residential customers. New York owes its progress in part to Governor Cuomo's $1 billion state initiative to advance and accelerate solar deployment and projects. Governor Baker in Massachusetts recently signed "An Act to advance Clean Energy" into law, which will further offer more opportunities for solar developers.
NREL reports that half the country cannot install rooftop solar panels, which makes community solar attractive. Many states have adopted policies for renewables, including tax credits and rebates, but still need to develop practical programs that incentivize clean energy use.
What to watch: Northern states' success with community solar might prompt southern states, which enjoy more sunlight, to follow suit.
Maggie Teliska is a technical specialist at Caldwell Intellectual Property Law, an intellectual property law firm. She is also a member of GLG, a platform connecting businesses with industry experts.
Go deeper